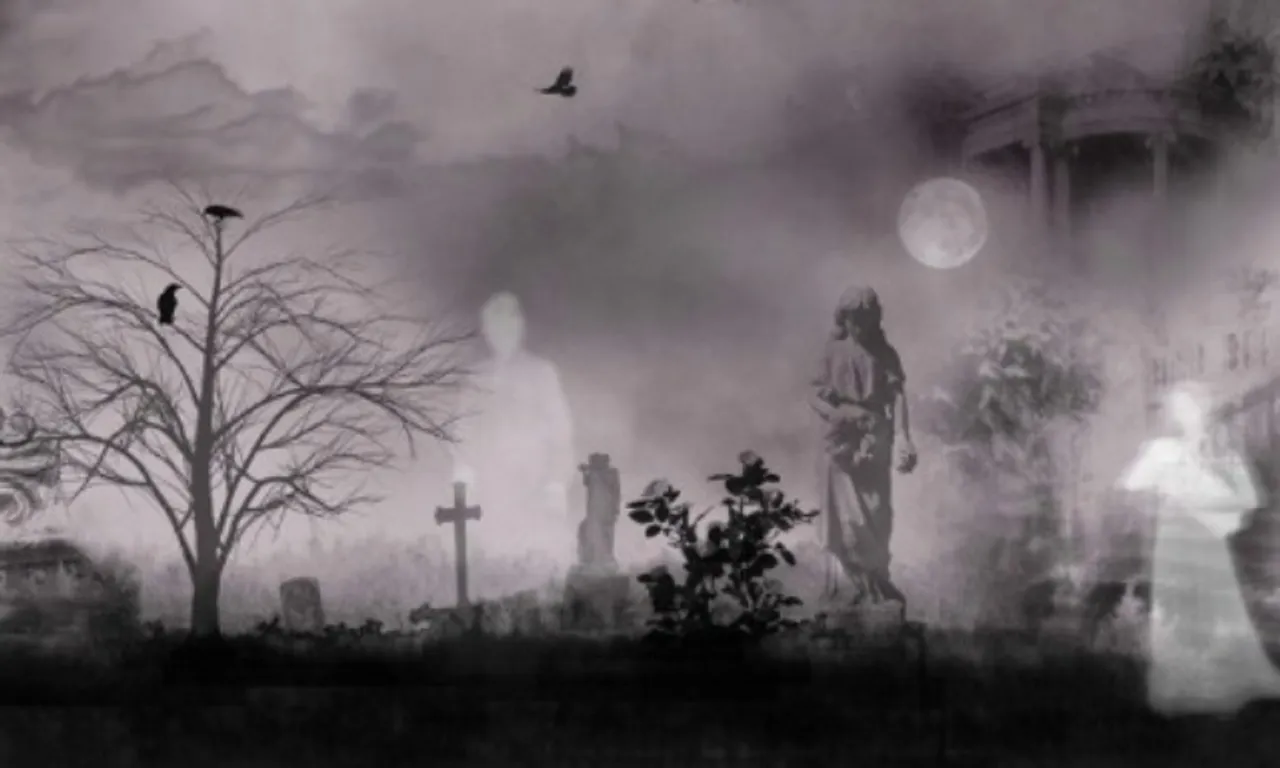 From watching movies directed by Ramsay brothers to getting goose bumps while watching Conjuring, we have come a long way in experiencing horror. The deadly faces in 80s and 90s movies are to some extent replaced by the element of surprise and suspense in present day horror movies.  But no matter how terrified we are while watching a movie, one thing we know is that all of it is unreal and hence the fear too vanishes soon. But imagine walking into a place where you know that the haunting is for real. And you can feel the creepiness in the air and can hear ghostly voices too. Are you scared? Ahh, not yet, you'll surely be. Read on to experience the thrill of India's most haunted places.
Bhangarh Fort, Alwar
If you're someone who's a fan of adventure, and if horror occupies even a little portion of your adventure, then you are sure to know about Bhangarh Fort. Like come on? This is the most haunted place in India, and to answer all your 'ifs' and 'buts', it is approved by the Archaeological Survey of India. But what does that mean? Actually, all the places that are approved to be haunted by ASI can be visited only at a certain time while some of them cannot be visited at all. There's a story behind the haunting of this fort. It is said that a tantric was in love with the queen of Bhangarh and to win her love; he used black magic which backfired on him. While dying, the tantric cursed the village that no one would be able to stay here and so the place is vacant and haunted.
Kuldhara, Rajasthan
While browsing about haunted places, one thing I found common was Rajasthan. There are so many haunted sites in Rajasthan, so once you decide to explore the haunted places in India, Rajasthan will be the best start. Kuldhara, also known as the abandoned village, is said to have been abandoned around 200 years back. The place is said to be native to Pali Brahmins who abandoned the place after being troubled by the king there. Since then the place is labelled as haunted and it is not advisable to stay there after sunset. Talking to the natives there, they say that as sun sets, you'll feel the creepiness automatically.
Dumas Black Sand Beach, Surat
I love beaches since they provide you with solace that calms your soul. However, after reading about Dumas Beach, one thing I'm sure about is that not all beaches are as beautiful and serene as they appear to be. The Dumas Beach in Surat has many tales citing how numerous people have vanished mysteriously. Though few returned to tell what happened, and said that they could hear other people talking even when they were alone. Feel the fear? Well, the rest didn't even return. It is said that the beach was used as a burial ground and hence is home to tortured souls.
Tunnel No. 33, Shimla
Shimla is a beauty right? Mountains, rivers, waterfalls, nature trails and what not, and to top it all it is blessed with a wonderful weather. But for those travelling by trains, there's no direct route to Shimla. You have to travel to Shimla from Kalka and the train passes through a tunnel, which is known as Tunnel No. 33. It is said that during the construction of this tunnel, the engineer-in-chief committed suicide and since then it is haunted by his soul. Though the ghost is friendly, but he's still a ghost after all! Not only this, locals have also witnessed a woman screaming and running into the tunnel and then vanishing.
Delhi Cantonment Area
I told my friend about this place and it appeared to be a good lesson for him that you just cannot stop your car at a random place and offer lift to a girl. So it worked for me! The lush green environment of Delhi Cantonment makes it a wonderful choice to be visited during the day. But as the sky turns dark, the 'wonderful choice' turns into a 'deadly choice'. It is said that as you drive through the roads that become literally scary at nights, you'll see a woman wearing white saree and asking for lift.  But wait, don't think you won't offer lift and so would get away easily. It is said that the woman runs with the car no matter how fast it is. So, if you have a brave heart and want to put your life danger, well go right ahead, experience the thrill.
Read More:How Social Media-Free Travelling Makes The Experience Better