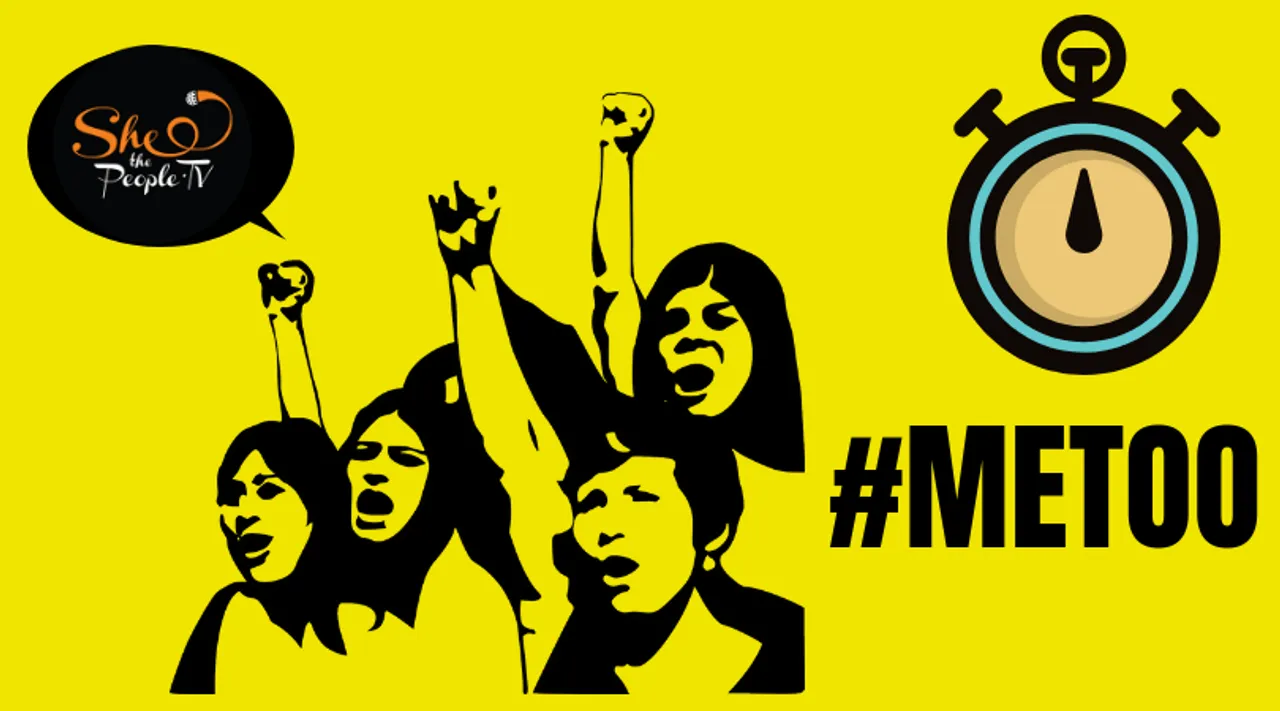 How #MeToo India changed lives for women in our country is the most talked about topic currently, as we look back at 2018. The unexpected yet explosive movement captured everyone's attention and brought sexual harassment at workplace into the spotlight like never before. It didn't just help survivors share their stories with everyone who cared to listen, but also forced our society to address the existence of male entitlement in every echelon of our society. Rich or poor, refined or uncouth, powerful or famous or unpopular, men were capable of sexual misconduct. It ripped off the mask urban refinement from the faces of people, who abused their goodwill to prey on women.
SOME TAKEAWAYS
The #MeToo narrative in India today belongs to mostly urban working women.
We hope to hear the voices of men and small-town women in the coming years.
2019 will also be a good time to start talking about how we plan to get rid of sexual misconduct from our society once and for all.
How can we bring more men on board and engage everyone in a constructive dialogue to end misogyny?
So what's next for #MeToo India? Where does it go from generating a substantial conversation on sexual harassment, pointing out at male entitlement and casual misogyny among Indian men and demanding justice? How do we make sure that we do not lose the momentum that we gained this year, and like the West, keep the distant goal of attaining equality and inclusion for all in sight? Moreover, should the movement remain restricted to fields of journalism and entertainment industry? Here are some of the dimensions in which we want #MeToo India to unravel.
Diversity in voices of survivors
The #MeToo voice in India today consists mostly of urban working women. While we want more survivors from this sector to keep coming forward, it is high time that the movement pierces into small towns.
Also, we must encourage male survivors to call out sexual harassment. #MeToo movement in Hollywood saw many men come forward and name and shame their perpetrators. However, gender stereotyping prevents male victims from coming forward in this part of the world. It worries them that if they come forward with allegations of misconduct, the focus would be on their inability to protect themselves, then on actions of perpetrators. However, Indian society must realise that sexual crimes happen across genders. Living in denial of the fact that men can be victims of rape, sexual assault or harassment, won't make the reality go away. Hence we need male survivors to come forward and give this denial a violent jolt.
Eyeing the future
While naming and shaming is a good strategy to gain justice and instill some sense and fear among predators, it certainly isn't enough to rid our society of the culture of harassment. Hence we must start asking ourselves, where do we want #MeToo to head from here? How can we bring more men on board and engage everyone in a constructive dialogue which would put an end to misogyny?
We need to look at all the factors which make women susceptible to sexual the harassment at workplace. Just putting guidelines in place won't do it.
Gender pay gap, lack of diversity in the upper ranks of power, etc, are issues that need to be addressed. Thus we need to look at all the external factors on which predators cash on, or use to keep their victims from speaking up. Also, to keep up this momentum we need to fuel it with swift actions against perpetrators. They shouldn't just face temporary bans or repercussions aimed to save the face of guilds, associations and companies, etc. The aim must be to punish perpetrators for their wrongful conduct and also to set an example to discourage others from following their footsteps.
Take the conversation beyond sensationalism
#MeToo is everywhere, on Twitter, Facebook, in office canteens, on the news, in parties and even our homes. But that is not enough. The conversation needs to happen as much offline, as it is happening online. And by conversation, I do not mean sharing snippets of sensational news. Who accused whom and of what. What kind of woman is she? How he came across as a nice gent etc.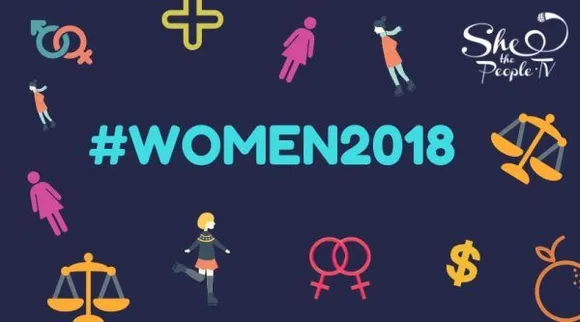 More than how much we talk about #MeToo, what we talk about #MeToo is of importance. What kind of shift in mentality is it bringing in our society, if any? The direction in which this conversation goes will play a very important role in how this movement progresses further in India. So we must now take it beyond gossip and tweets and aim to break the barriers of victim shaming, stereotyping and casual sexism which keeps people from standing by survivors of sexual harassment.
Also Read : 2018 Has Really Felt Like It Was The "Year Of The Woman"
Yamini Pustake Bhalerao is a writer with the SheThePeople team, in the Opinions section.  The views expressed are the author's own