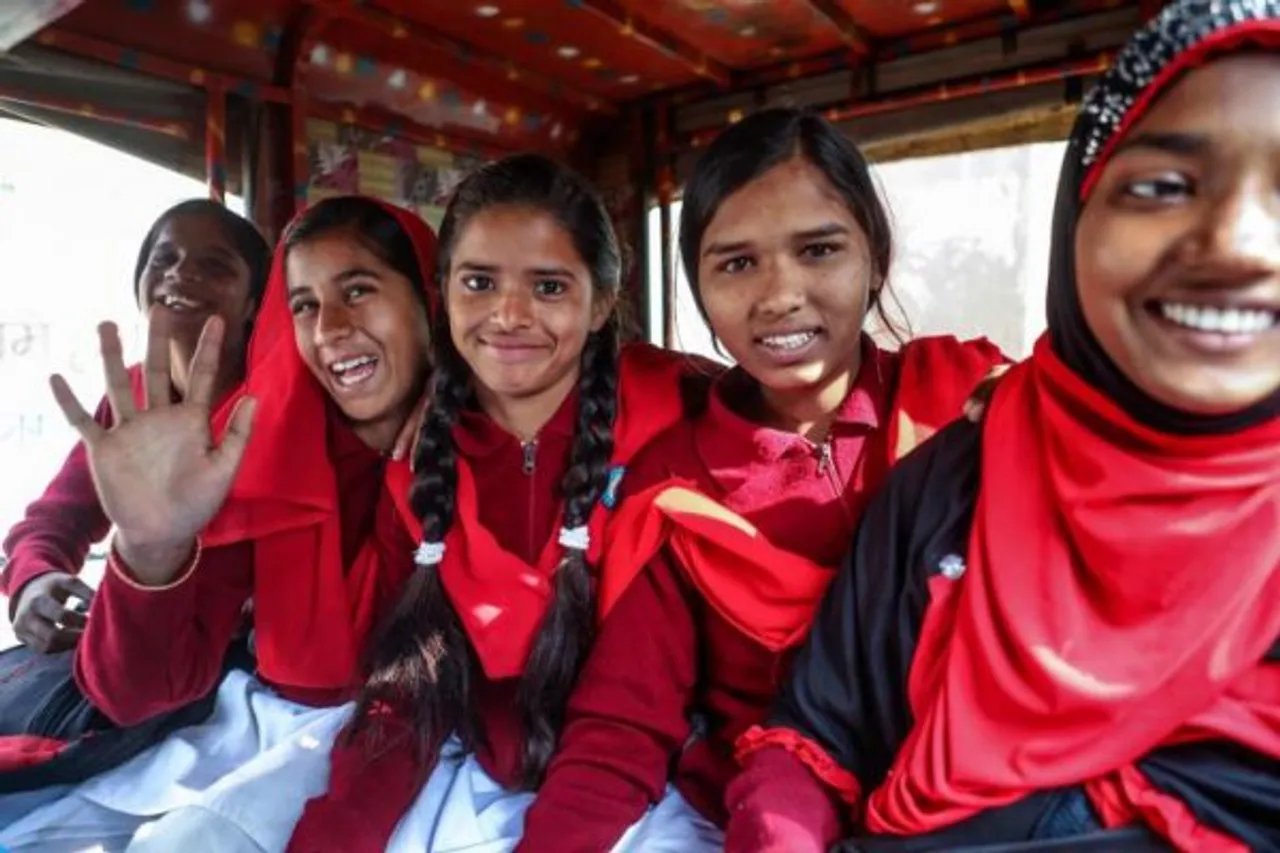 Started by the Ministry of Women and Child Development in 2008, National Girl Child Day is observed on January 24, every year. We are a society where a girl child was considered to be a stroke of bad luck and every adjective that defines the word bad. However, gradually the situation is changing. On National Girl Child Day we bring you a list of what has changed for the girl child in the last decade.
Education And Infrastructure
Education does not mean just good teachers but also providing proper infrastructure that caters to the needs of students. India saw applaudable progress in this regard, and the proportion of schools with usable toilets has doubled (66.4%) since 2010. Moreover, schools with boundary walls, which ensured safety for girls has also increased from 13.4 percent to 64.4 percent in 2018, states this ASER report.
However, when it comes to education solely, Indian girls are just beginning to claim their half of it. In 2018, around 40 percent of girls between the age of 15-18 years were out of school. But for the age group of 15-16, the statistics showed improvement with 13.4 percent girls out of school in 2018, as compared to more than 20 percent in 2008, as per NCPCR data.
Also Read: Raising A Feminist Son: How It Matters, And Why We Need To Start Now
Sex Ratio
When no girl was born in 132 villages of Uttarakhand for three months, the area was declared a red zone and a probe was ordered too. When it comes to sex ratio, as of 2019, the sex ratio of India stands at 930 females per 1000 males. However, as per the census 2011, the sex ratio of India stood at 940 females per 1000 males. This means, in 2019, we had 10 lesser females per 1000 men as compared to 2011.
The data of 2015-16 shows that 27 percent of girls all over India were married before 18 years of age. In 2005-06, this percentage stood at 47 percent.
Nutrition And Health
According to a report by UNICEF in 2011, a girl child in India was most susceptible to malnutrition. The main reasons behind this, as cited in the report were early marriage and likelihood of maternal death. 47% of teenage girls in India aged 15-19 years old were underweight – the highest in the world
According to a UNICEF report, about 63 million adolescent girls in India in the age bracket of 10-19 years are short, thin, overweight or obese. Around 40 percent of adolescent girls suffer from anaemia. Moreover, physical activity is also missing among the children as a whole. According to the report, on average, girls in late adolescence spend only 10 minutes on such activities.
Any significant improvement has not been made in this regard.
Also Read: Here's How We Can Lift All Women Through Small Acts Of Kindness #Women'sDayMonth
Child Rapes
From Kathua gang rape case to the rape of a 12-year-old in Kushinagar, the nation has mourned several times over brutal child rapes. In 2010, a total of 5377 girl child rapes took place, according to the NCRB Data 2010. In 2018, a total of 9433 girl child (below 18 years) rape cases were reported, according to the NCRB Data 2018.
Child Marriage
Back in 2006, a report by National Family Health Survey (NFHS) showed that more than half of the women in the age group 20-49 that time were married before the minimum legal age of 18 years. Moreover, around 3,00,000 girls under the age of 15 had already given birth to a child. Instilling a hope, the data of 2015-16 shows that 27 percent of girls all over India were married before 18 years of age. In 2005-06, this percentage stood at 47 percent.
Picture Credit- UNICEF
Also Read: Happiest Parents Are The Empty-Nesters, Says Research