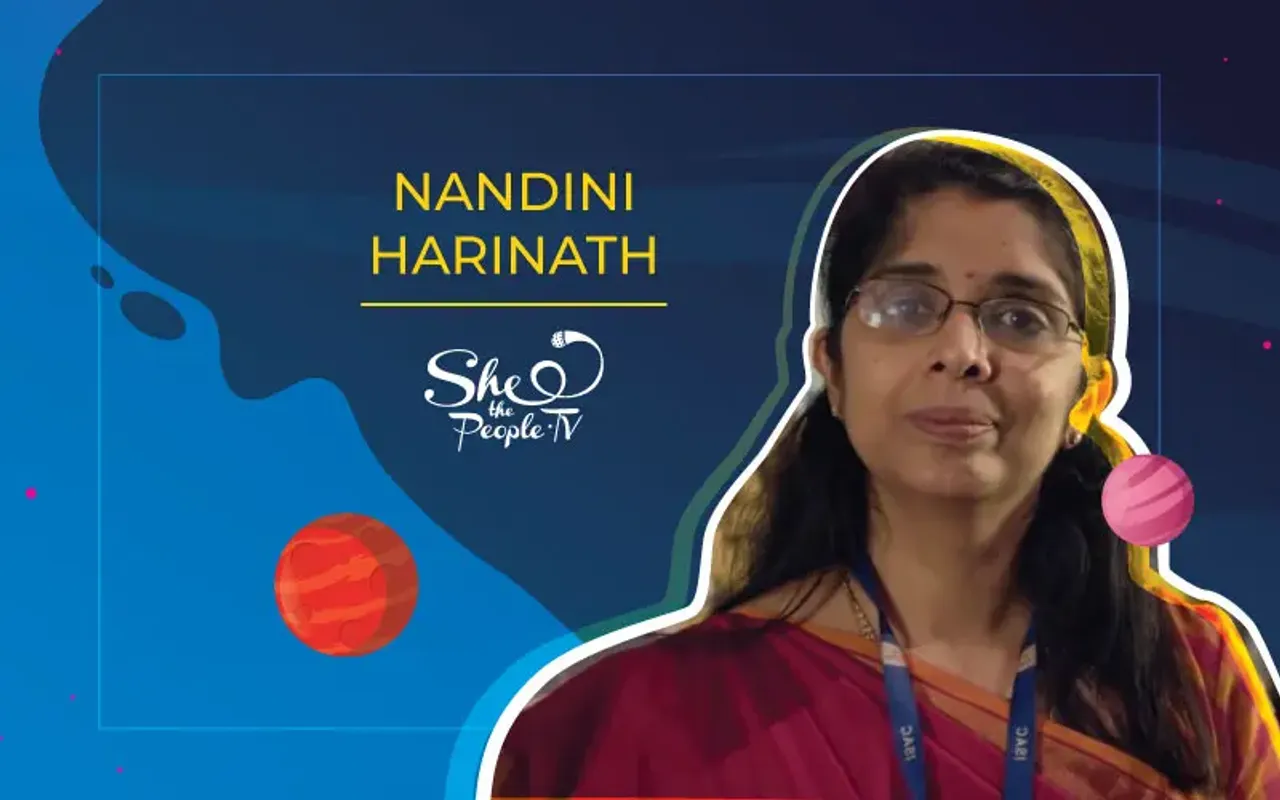 Nandini Harinath is one of the leading women scientists who have been active in the Indian Space Research Organisation (ISRO). She is widely recognised as the Deputy Operations Director for Mangalyaan mission.
Project Manager and Mission System Leader
Nandini Harinath is well known for her contribution as the Project Manager and Mission Design Deputy Operations Director of Mars Orbit Mission (MOM), whose success is remembered by the name of Mangalyaan mission. Not only this, but Nandini is also the Mission system leader of NISAR which is a joint NASA-ISRO satellite that is to be developed to launch in 2020.
"It was very important for India, not just for ISRO. It put us on a different pedestal. Foreign countries are looking at us for collaborations and the importance and attention we received was justified." - Nandini Harinath
Read also: Chandrayaan 2: Meet Dr. Shyama Narendranath, Operations Scientist
Nandini's take on MOM's success
"I've worked on 14 missions over my 20 years at ISRO and each one you work on feels like it's the most important. But Mangalyaan was special because of the number of people watching us. And it feels great to be recognised for your expertise and competence. The PM shook hands with us. NASA congratulated us and they're now collaborating with us. But it's not just the industry, it's the wider public, institutions, schools—they're all so interested! They're even following it on social media," said Nandini Harinath.
Dedication to work
Nandini Harinath takes "immense pride" in Mangalyaan. She said that she was "really thrilled" to see its photograph on the new 2,000 currency. However, the assignment was far from an easy one and their working days were long and hectic. Initially, the scientists who held the key responsibilities worked about 10 hours a day, but as the launch date came closer, it went up to 12 to 14 bruising hours of work. At the time of the actual launch, they barely left the office.
"During the launch, I don't think we went home at all. We'd come in the morning, spend the day and night, probably go home for a short time the next afternoon to eat and sleep for a few hours and come back. But for an important mission like that, which is time-bound, we needed to work like that. We spent many sleepless nights. We encountered lots of problems as we progressed, in the design as well as in the mission. But coming up with quick solutions and innovations was the key," Harinath recalled.
Harinath was also the operations director for Risat-1 which is India's first radar imaging satellite.
Family background
The scientist comes from an academic background. Her mother was a mathematics teacher and her father was an engineer with great interest in mathematics.
Read also: Chandrayaan 2: Meet Minal Rohit, Scientist And Systems Engineer
Udisha Srivastav is an intern with SheThePeople.TV