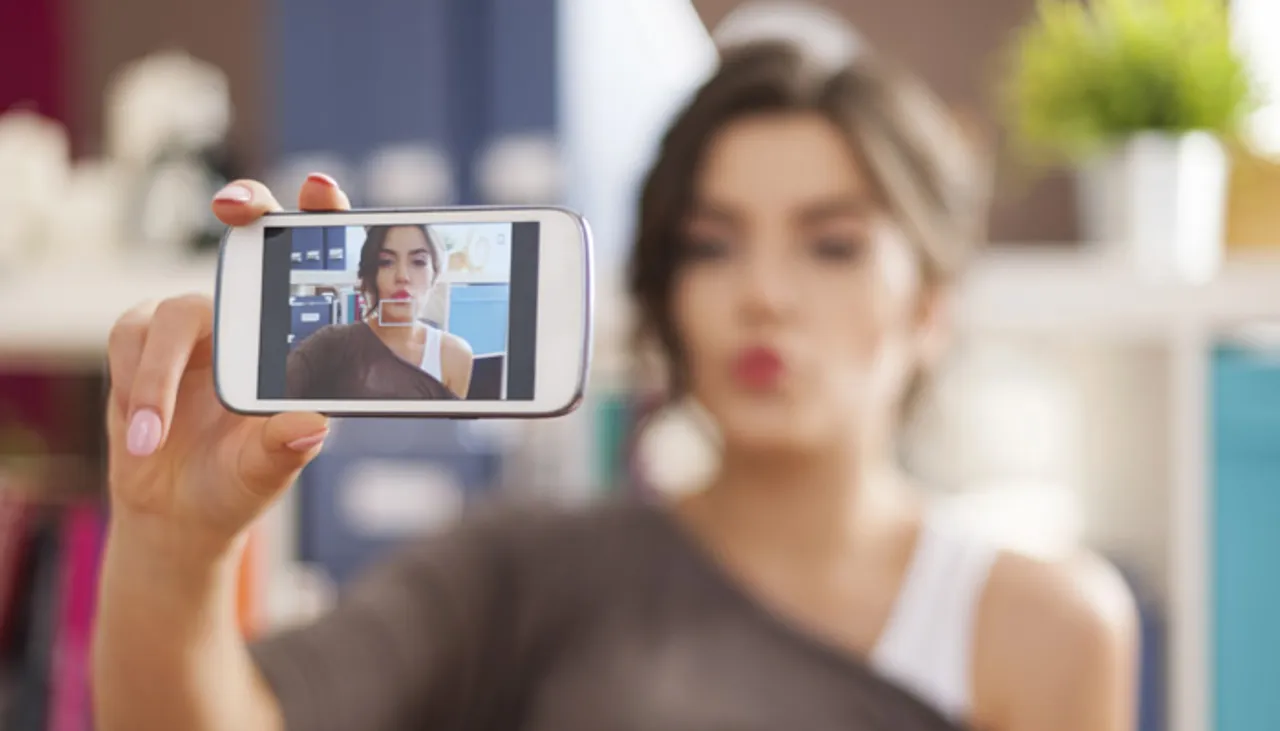 The desire to look perfect, as in filtered selfies, has given rise to cases of Snapchat Dysmorphia. People are undergoing plastic surgeries, to look as perfect as they do via Snapchat filters. The dissatisfaction with real features has now resulted in people approaching plastic surgeons with unrealistic requests. As these people are too busy filtering their selfies to realise that the problem isn't how they look, but what they feel about their looks.
The term Snapchat Dysmorphia was coined by Tijion Esho, a British cosmetic doctor, earlier this year.
According to Café Mom, these include requests for a fuller pout, bigger eyes, and small noses. This is yet another example of how social media addiction and obsession with selfies is making us dissatisfied with our real selves. We are no longer happy with our actual features and appearance. Does our uniqueness hold no value in times obsessed only with perfection?
Obsession over getting the look "right"
Body dysmorphia stemming from a cultural definition of beauty is not new. People, especially women, have felt low self-confidence and unhappiness because their features don't conform to the societal idea of perfection. This chase for the perfect shape of the nose to body to a skin tone, pushes women to undergo extreme body transformations. And medical practices like weight-loss procedures to plastic surgeries form an integral part of such transformations.
SOME TAKEAWAYS
People are undergoing plastic surgeries to appear as perfect in real life, as they do in selfies with help of filters.
According to a survey, 55 percent of patients asked surgeons to refine their appearance in selfies.
This is another form of body dysmorphia triggered by an obsession with clicking and sharing perfect selfies.
Hence doctors also keep an eye out on latest body trends and how they are affecting the well being of the common population. And this latest fad of getting Snapchat perfect features hasn't gone unnoticed.
As per the 2017 Annual American Academy of Facial Plastic And Reconstructive Surgery survey, 55 percent of plastic surgeons reported that patients requested surgeries to refine their appearance in selfies.
Which means that people are fascinated by having wide eyes, fuller lips and a narrow nose, along with plastic perfect skin. They get these features for selfies via applying filters. But what if they wouldn't have to apply any filter on their faces? What if everyone could be a walking, talking real version of their virtual self? Which is what prompts people to opt for surgical procedures to enhance their looks.
But what happens when this trend goes out of fashion in a couple of years? Say if tomorrow it is having thin lips, a broad jawline and a specific gap between the eyes that is hailed as perfect? How much surgical alteration is too much then? How many times the body must endure procedures like liposuction or facial reconstruction just because people are dissatisfied with their looks?
What most people fail to realise is the psychological nature of their dissatisfaction.
You can change your nose, alter your jawline or undergo skin lightening, but you will still be far from satisfied with your looks. Because perfection is like a mirage, which keeps moving further away, no matter how much you chase it. And like a mirage, this defined physical perfection is not even real. It exists in photo filters and social media and selfies. What is real are the people who fake perfection out of their bodily insecurities.
Instead of chasing virtual perfection in real life, people need to seek psychological help for body dysmorphia. No amount of surgical corrections can rid one of the insecurities. Every few months, the dissatisfaction will creep up. It will keep people from not only appreciating their real self, but also push them further into desperation and despair.
Picture Credit: zeenews.com
Also Read : Are Funeral Selfies The Lowest Point Of Self Obsession?
Yamini Pustake Bhalerao is a writer with the SheThePeople team, in the Opinions section. The views expressed are the author's own.