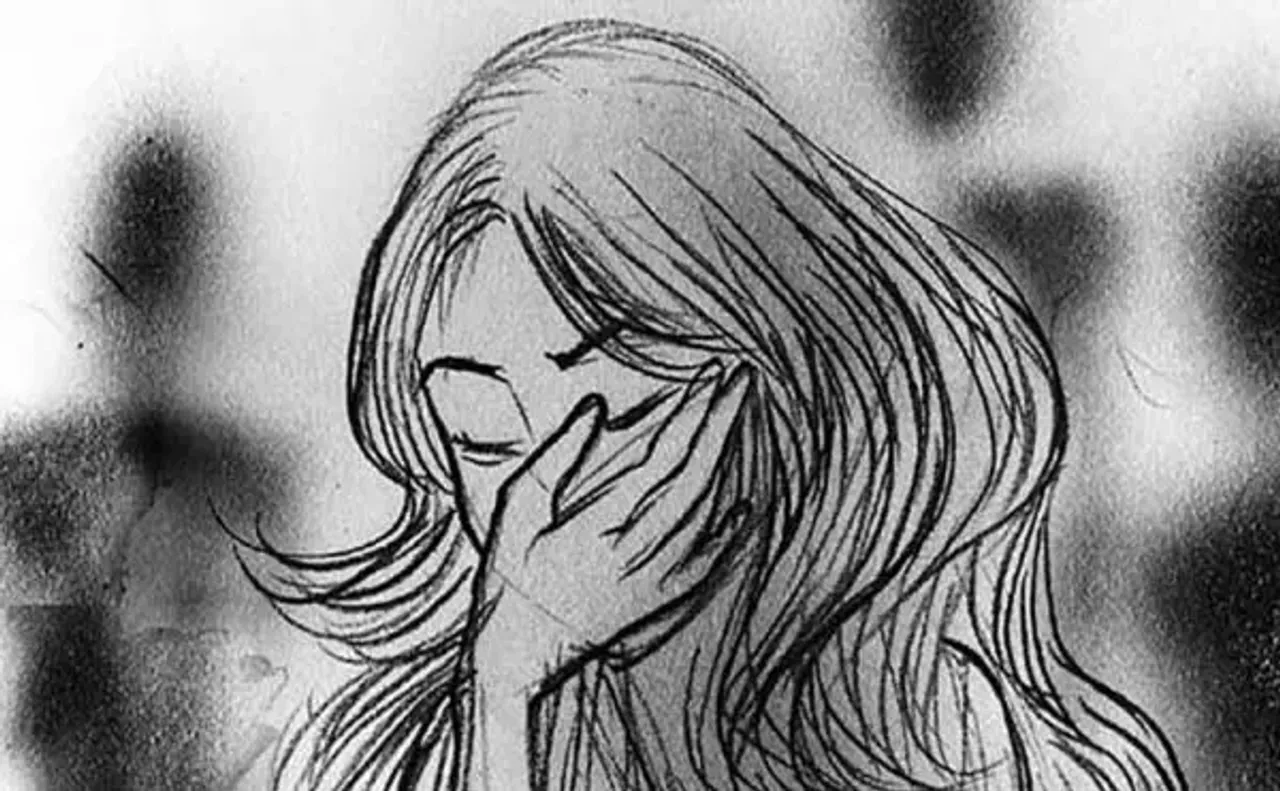 I felt disgusted when he touched and pressed my breasts. But I was asked to keep quiet. I was told to wear a dupatta around my breasts to make sure he 'wasn't enticed to touch them again.' Could covering my bosom, going quiet, protect me from not being harassed again? Or speaking against it will? Unfortunately, in Indian families groping, bad touch or other harassment is considered"just a touch". I have never understood why don't families speak up on harassment of daughters? Such things aren't considered as serious an offence that requires a complaint. They are justified as 'struggles' that every woman has to go through in a patriarchal society because of her gender. And when a woman tries to speak up and seek support from her family, she is reminded that society will victim-blame and shame her and her family.
Why should a woman internalise harassment as a part of her life rather than speaking against it? Not one moment of my life has gone without thinking this question. Why should a family's and the woman's reputation be the reason to keep quiet?  Why aren't we more concerned about the perpetrator who harassed their daughter?
A woman brought up in a patriarchal society is made to normalize both the fear of being harassed and the silence against the wrong done to her. Right from childhood, she lives with the danger that the person next door, or the uncle who regularly pays a visit to her parents might harass her. While, her parents will not take a stand for her, blame her or helplessly ask her to be quiet because the ordeal of sexual harassment is a part of every woman's life.  They will tell her to forget and move on so that she can escape the victim-blaming by society if it comes to know about the harassment. To be thankful and compromise with the situation, after all, it was just a touch! Women are forced to inculcate being harassed and not speaking about it as her habit. And ultimately, she has no option but to respect and simultaneously be cautious of the Uncle who slid his hands up her thighs when her parents weren't around.
Also Read: Dear Ma, I Know Why You Asked Me To Be Quiet When I Was Harassed
These instances make a woman feel weak and helpless. At a very early age, when parents are supposed to embody a safe haven, a woman is divested of their support. At times, this silence suffocates and develops into hatred for the self and for the family to an extent that the woman is forced to take extreme actions. But would it really be hard for a family to fight against social stigmas so that their daughters do not have to choke in the silence against injustice? Is the reputation of the family more important than a free and happy life of the daughter?
What if the next day, the perpetrator gains so much confidence from her silence that he rapes the woman?
Will then the families support and take actions? Chances are that this might break their silence, make them take the legal recourse and fight for justice (unfortunately, not always. Sometimes, the silence continues to suffocate). But, the rape could have easily been avoided at the earlier stage if the family would have called out the perpetrator for just touching their daughter in the wrong way. There are laws against child sexual abuse and unwanted physical contact that can help the families in penalizing the harasser at the very beginning. Perhaps it is also true that we can't put all the blame on the parents. They have grown up in a deeply patriarchal society that has conditioned them to believe that speaking against sexual harassment is a stigma. But let us get this straight that harassment of a woman is wrong, whether it is in 2020 or in 1920. Any physical contact that makes a person uncomfortable is wrong. Just because our ancestors never allowed a woman to speak, it does not mean that we too have to follow.  Stop sweeping eve-teasing, groping and harassment under the everyday struggle of a woman.
Every woman has the right to be safe and protected. Let us remember that the one who hides the harassment is equally a perpetrator as the harasser.
Also Read: Why do Outspoken Women make Men so Uncomfortable on Family WhatsApp Groups?