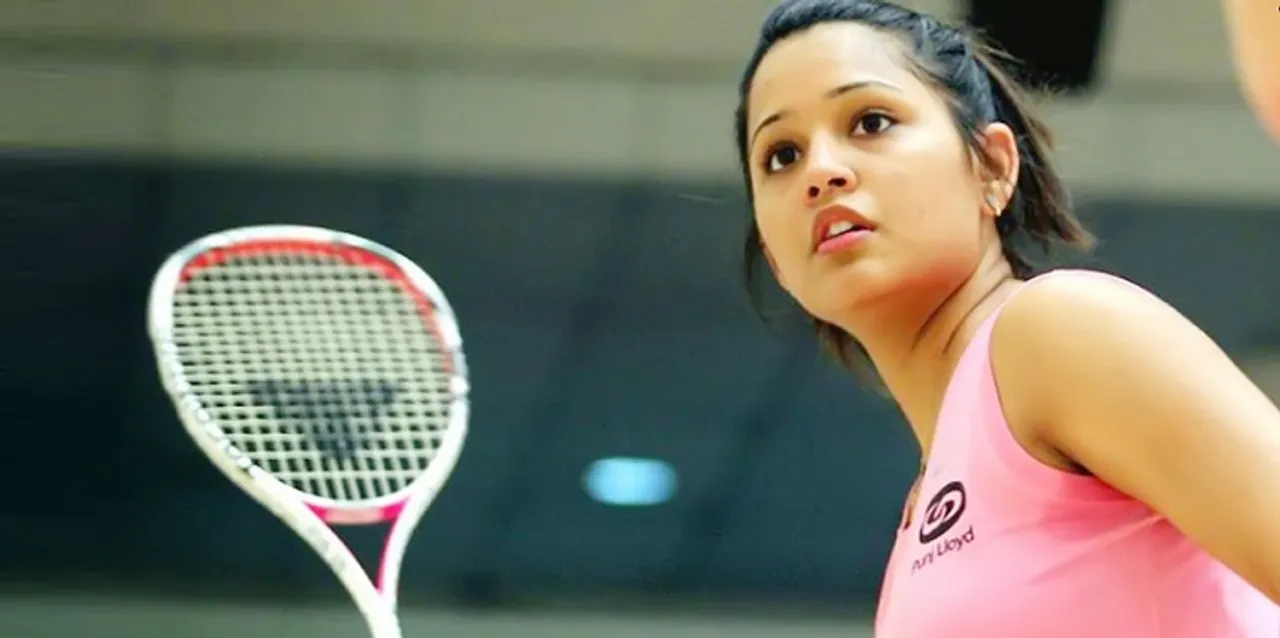 Dipika Pallikal's identity is that of a decorated Indian female squash player, who has made this country proud. But while reporting her recent bronze medal win in Women's Single Squash at the 2018 Asian Games, a digital platform reduced her to being Dinesh Karthik's wife.
Pallikal is one of the best squash players in our country, across both genders. She has carved an identity of her own as a sportswoman. Yet, this platform could find nothing more credible to say about her, other than her matrimonial alliance with a well-known cricketer.
#AsianGames2018: #DineshKarthik's wife #DipikaPallikal settles for #bronze in women's singles #squash#AsianGames #SquashPlayer https://t.co/kUCCnnspFS

— Catch News (@CatchNews) August 25, 2018
This faux pas is wrong on so many levels. It is unfair to Pallikal, both as a self-made woman and a proud athlete. Despite all her achievements, the tweet reduced her to being someone's wife. Also, it proves how irrelevant other sports are in our country, in comparison to cricket.
You may have won a bronze medal at Asian Games, but if it's not cricket that you play, then it is insufficient to generate interest among readers. Or at least this is what this news agency thought
There is more to a sportswoman's identity-
More often than not, a woman's identity is reduced to being someone's wife or daughter. Despite having numerous accolades and achievements to their name, society refuses to see women as individuals of substance. The patriarchal mindset prevents people from seeing women beyond their surnames. You are foremost someone's daughter or wife or even sister, and then a successful individual.
SOME TAKEAWAYS-
Dipika Pallikal just won a bronze medal in Women's Single Squash at the 2018 Asian Games.
However, a digital platform's tweet reduced her to being cricketer Dinesh Karthik's wife.
It shows how women's identities and achievements are often clouded by their matrimonial status.
Also, it embodies that no sporting achievement in this country is enough to outshine the glamour of cricket.
It burdens women with legacies they do not want to carry. And it also tells us that our individual achievements can never outshine that of the man in our life. A husband is always more relevant and superior to his wife. Hence, she must always be known by his name. Not vice-versa or as an equal partner in a marriage. Do we ever hear broadcasters or news reports referring to Karthik as Pallikal's husband?
This tweet takes away the focus from a woman's skill and hard work and puts it elsewhere
But there is more to this misguided tweet, than just patriarchal blinkers. It shows how irrelevant other sports are in our cricket-crazy nation. For some people, a bronze medal in squash is irrelevant. It is of no interest to them that Pallikal is a Padma Shri awardee. Or that she is the first Indian ever to reach the final of the Tournament of Champions squash meet in New York. Squash is such a hard and exhausting game to play. But it lacks significantly in popularity in India, especially when you compare it with cricket.
We have to understand that social media is all about getting shares, likes and hits. So if a platform felt the need to drag in Pallikal's husband's name while reporting her achievement, then it reflects our mindset. They know that people will pay more attention to this tweet if Karthik's name is added to it. However, this is exactly what takes away the spotlight from deserving sportswomen and also men in India and focuses it where it doesn't belong.
The media needs to stop this unhealthy practice of solely focusing on either famous husbands or cricketers, especially, when referring to women like Pallikal
It is a vicious circle where patriarchy and popularity of one sport over all others is fed further fuel, just to get more hits.
There were numerous ways to write this tweet. It is a proud moment for us as Indians and Pallikal has the right to bask in all the attention she deserves. Why not make it about this pride? Why not add hashtags which speak more about her being an Indian and sportswoman than who she is married to?
Unless we make efforts, players of sports apart from cricket will never get their due fame and acknowledgement.
Picture Credit: santabanta.com
Also Read: Know Your Asian Games Girls: Meet Squash Player Dipika Pallikal
Yamini Pustake Bhalerao is a writer with the SheThePeople team, in the Opinions section.  The views expressed are author's own.