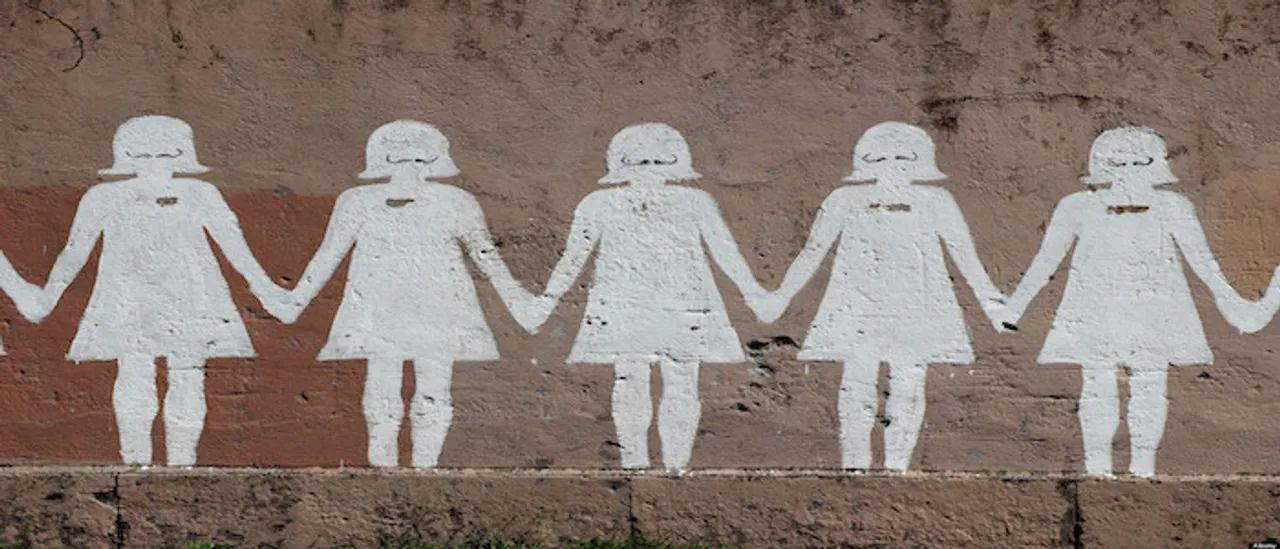 A recent letter published in the Swarajya magazine tells Bollywood women to shut up and stop demanding justice for Kathua gang rape. This publication comes in response to the social media campaign by Bollywood personalities such as Konkona Sen Sharma, Swara Bhasker, Kareena Kapoor and Huma Qureshi. The popular actors tweeted photographs of themselves, holding a placard demanding justice for the Kathua rape and murder victim.
Naturally trolls have taken a liking for this piece and are sharing it on social media, to "shut-up" these women, who simply decided to share the facts, which were made available to everyone by the media.
Bollywood is part of both the problem and the solution
The article calls Bollywood a part of the problem.
"Own up the inherent misogyny in the industry you work in. You work in an industry where male stars get paid more, get more screen time, and have longer shelf lives than the female stars. You work in an industry that has made flirting and eve-teasing rites of passage before a woman falls for a man. Your heroes have abducted heroines and threatened to rape them and your heroines have forgiven their rapists and settled down to marry them."
Yes, this article is right on all counts. Bollywood is riddled with problems like nepotism, gender inequality, sexism, casting couch and gender pay gap. It caters to the fantasies of lecherous men with item numbers and serves molestation in the name of romance. But Bollywood is not just a part of the problem. It is a reflection of all that is problematic in Indian society. Aren't nepotism, gender pay gap, misogyny and inequality the problems of our country's social structure? Why does Bollywood mass produce movies and songs which degrade women and objectify them? Because there is a large section of our population which willingly spends money to watch it.
 I too am against the toxic masculinity and deep gender bias that infests Bollywood but it is so unfair to generalise.
Women in Bollywood are speaking up and challenging these gender stereotypes. There are people who are making films which stand up against misogyny. It is easy to criticise but then how do we respond when Bollywood tries to take a stand?
Every man and woman has the right to condemn this heinous act
The article says that the common population has the actual skin in the game, because "the probability of us suffering a situation like Unnao or Kathua is much more than what it would be for you(Bollywood)." By this logic all the parents who have male children should shake off any revulsion they feel towards this case and stop demanding justice.
Everyone, including female actors who cannot find a voice to stand up against gender pay gap or casting couch, is right in asking for justice here, because rape is a way bigger crime.
It further says, "You cannot demand leniency when one of you stores guns in his house or shoots a protected species and then asks the legal system to come down upon someone you have decided is guilty."
By asking Bollywood to shut up, this article is further cutting out the support system for justice, which has already suffered bias on basis of communal and political interests. Every voice matters here. Every statement, every placard, every tweet matters, as long as it demands justice.
Bollywood is speaking up against misogyny, nepotism, sexual abuse and even casting couch, and are demanding equality. They are taking matters into their own hands and investing in projects which show women in a better light. Many female actors also endorse social causes, despite being aware that many people would tell them to shut up. But no matter how much such people ask them to shut up, Bollywood women will continue to speak. They will fight for relevant causes like the Kathua case. At the end of the day, it is women who need to hold each other's hands to usher in change.
Also Read : Outraged Bollywood Celebrities Stand Up For #Asifa and #Unnao
Yamini Pustake Bhalerao is a writer with the SheThePeople team, in the Opinions section. The views expressed are author's own.