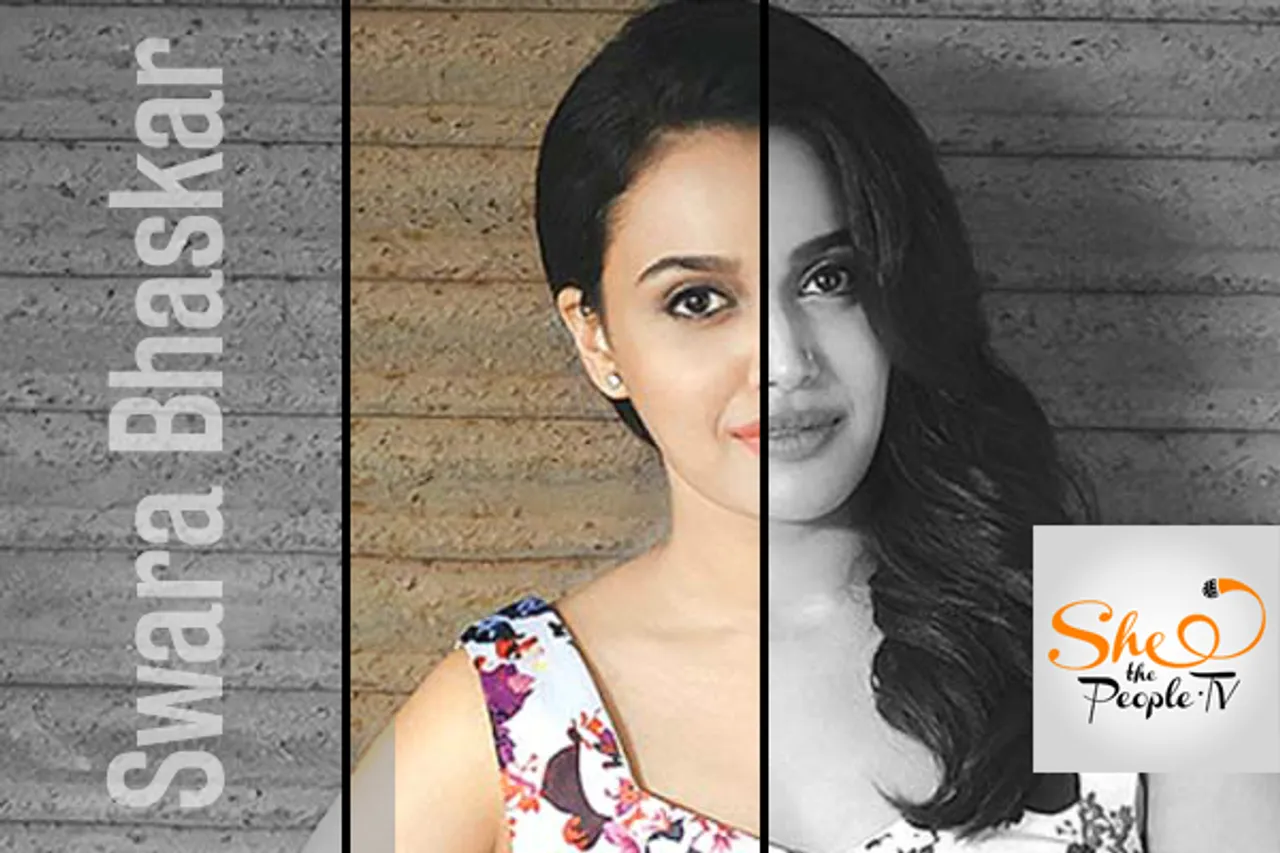 This piece is perhaps a little late in coming but better late than never. So, a week ago I watched Veere Di Wedding. By then, I had heard all about the (in)famous masturbation scene performed by Swara Bhasker's character, Sakshi. Needless to say, I was more enthused about this particular scene than the rest of the movie because, remind me when was the last time a heroine masturbated in a mainstream Hindi film? Never, right?
The scene happens only towards the latter part of the movie. By then, it's established that Sakshi has lots of money and a 'devil may care' attitude. You would expect her to smoke, drink, swear, masturbate, walk out of a marriage that isn't working and do much more. The scene itself is spot on in terms of the aesthetics—that's how we ordinary women do it; no high-octane moans or porn-star calibre gyrations of the facial muscles. Up until this point, the makers of the film have done something pioneering. And just like that, they ruin the whole thing, by turning it into an apology of sorts. It's revealed that Sakshi's husband, whom she is planning to divorce, is blackmailing her because he saw her masturbate. He wants a financial settlement to remain silent and she is willing to give him that. Meanwhile, the neighbourhood auntji's are conjecturing that Sakshi has had an affair which has resulted in the impending divorce.
Yes, she has had an affair—with herself and isn't that wonderful?
Whether its Arth or Kabhi Alvida na Kehna, our movies have depicted sex outside of marriage as the reason for the end of the marriage; the other woman (mostly) or man (more common nowadays) as the evil figure that has broken up a happy home.
But turns out that a little lovemaking with oneself is a far greater evil.
For all the brouhaha about Veere Di Wedding not being a 'chick flick' and a testament to women's empowerment, I didn't find it empowering, that rather than making the incompatibility between Sakshi and her husband as the reason for the divorce, her pleasuring herself is the focus and reduced to something comical—everyone laughs when she tells the story, including her father, which was disturbingly Electra.
What got my goat was that Sakshi got scared by the blackmailing (which again didn't make sense because from the looks of it, she wasn't filmed doing it so who would've believed the husband?). I fail to see an empowered woman here.
Relationships are hard work.
Both men and women face myriad stresses in their daily lives, that can sometimes impact their bond with their partners. Irritability can flare into arguments which invariably affect the sex life. Yet, women don't blackmail their husbands and boyfriends if they are caught masturbating. This is because the act has been normalised since our first biology lesson and its female variant is treated as a myth, even though the adult industry has female performers putting up solo shows, which are consumed by male viewers with unabashed gusto.
So, when Sakshi is seemingly penalised for taking matters into her own hands, pun intended, as a woman viewer, I felt that the movie talked about female sexuality but was not confident enough to do so. Imagine, it took Sakshi a trip to Phuket before she confided in her best friends and confronted the weasel husband.
Female masturbation is not a myth.
Most of us have been touching ourselves for a long time, whether we are single, in a relationship, have kids or cats. Sometimes, we derive greater pleasure from going solo because penetration just doesn't do it for us all the time.  But this is not a reflection on the men in our lives—we'll always want the foreplay, the kissing and the cuddling later. Gentlemen, please don't feel emasculated in the company of a woman who can make herself come. If anything, sex with a sexually evolved woman will only make the experience more enjoyable for you. Don't feel threatened, don't blackmail her and if you find it hard to participate or keep up, then gather your manhood and walk away.
As for my dear Bollywood, you have made a good start with Sakshi, but next time, if you really want her to masturbate, then don't make her feel ashamed afterwards.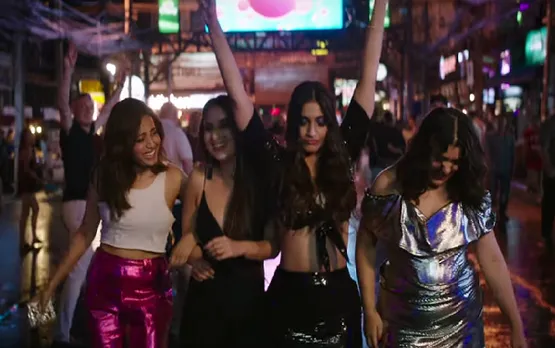 Veere Di Wedding Photo Credit : YouTube
Shyama Laxman works in London as a sales professional. She eats dal chawal and breathes Bollywood. The views expressed are author's own. 
Also Read: Veers and Veeres- The Special Nature Of Female Friendship