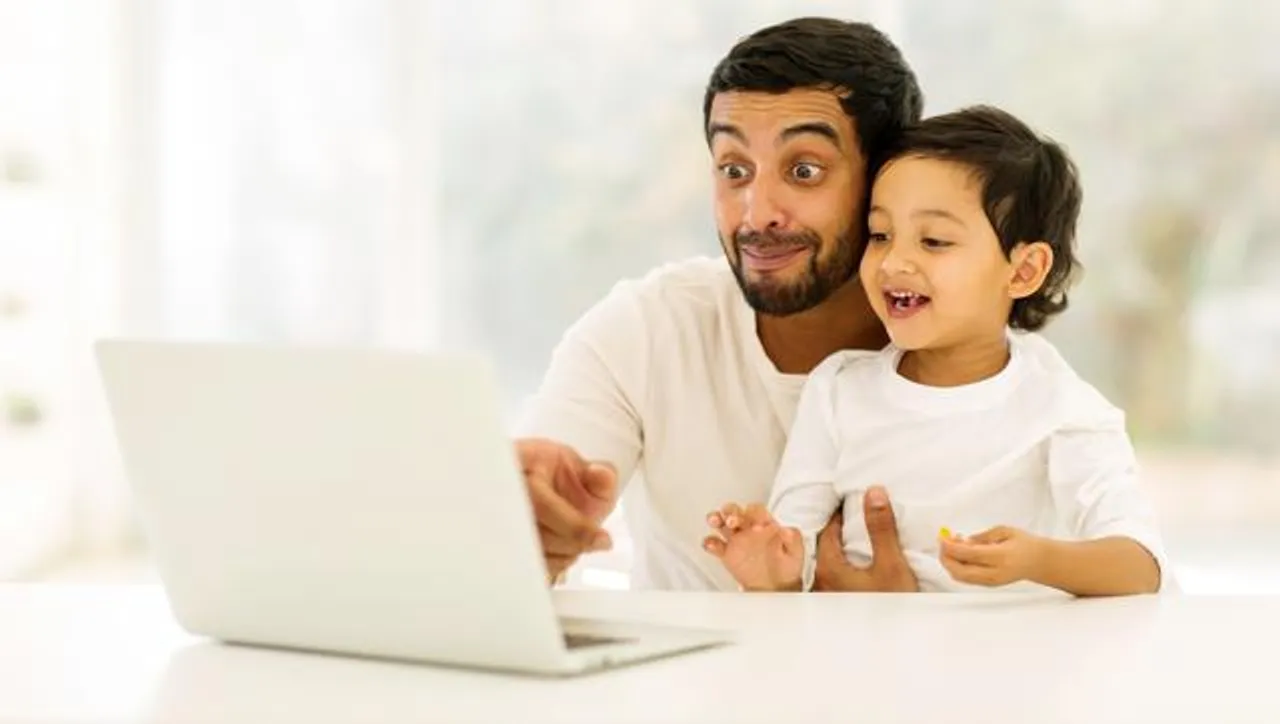 As the dynamics in Indian households are slowly shifting away from gender bias, the traditional father-daughter equation is also evolving. The change is visible across all classes and cultures, and though it is yet to outgrow the shadow of our patriarchal hierarchy, it is heart-warming to see fathers willingly making an effort to infuse compassion in their relationship with their daughters.
The change is visible in small towns and villages
While the urban population can boast of a liberal father-daughter equation since ages, the small town and villages are slowly getting their now.
Even today there are many girls, who get cold feet at the mere mention of fathers.
I can vouch for several friends from conservative backgrounds. Who have never looked into the eyes of their fathers while talking to them. It's difficult to digest for those who have grown up in a liberal household. In fact, I would have refused to believe it myself, had I not seen it with my own eyes. An invisible curtain of protocols alienates many fathers from their daughters. There are no loving hugs or casual banter for them.
We cannot put the blame squarely on the fathers, who are moulded by the patriarchal dictates. These men have never been taught how to be gentle and warm to women. In a society where the birth of a girl child is seen as a burden, fathers are conditioned into treating their own daughters as sub-human.
But with increasing exposure, and a little motivation, fathers around the country are beginning to treat their daughters no lesser than their sons. They are beginning to talk and bond with their girls. This bondage thus improves the chances of higher education for girls. Eventually, encouraging young women to become financially independent and confident.
The millennial dads and their darling daughters
Then we have the millennial men, who are now stepping into parental duties. Millennial dads not only bond with their daughters, they are now willing caregivers.
They do not shy away from dance recitals or playing with pink unicorns. They don't crib about not getting to play cricket or discussing Ninja Turtles. Millennial dads watch Peppa Pig and sing along "Let it Go." They know how to braid hair and expertly manoeuvre the tiny buttons and hooks on their daughter's dresses.
The millennial dads are usually men brought up by or married to (or both) strong feminist women. They empathise and understand their daughters. This understanding goes beyond the freedom to choose careers or life partner. It leads to stronger father-daughter bonds. Where the father in the true sense becomes a guiding light and a pillar of life-long support.
We still have a long way to go, to attain the goal of a liberal society, where sons and daughters are treated equally.
Our struggles with gender ratio, early marriages of girls, dowry and overall gender inequality seem so gigantic, that we refuse to celebrate small victories.
The seemingly small positive shift in the father-daughter relationship across our country, is one such victory.
The wave of change in the father-daughter equation both in urban and rural India is on a different level. But both are equally important thus playing a role in making sure that Indian daughters become strong and financially independent. With such a change, more women would become primary caretakers of their ailing parents. It will help strike down the greed in parents for a male child, just for the sake of a comfortable old age.
Image source: hindustantimes.com
Also Read : National Family Health Survey Shows Indians Keen To Have Daughters
Yamini Pustake Bhalerao is a writer with the SheThePeople team, in the Opinions section.  The views expressed are the author's own.