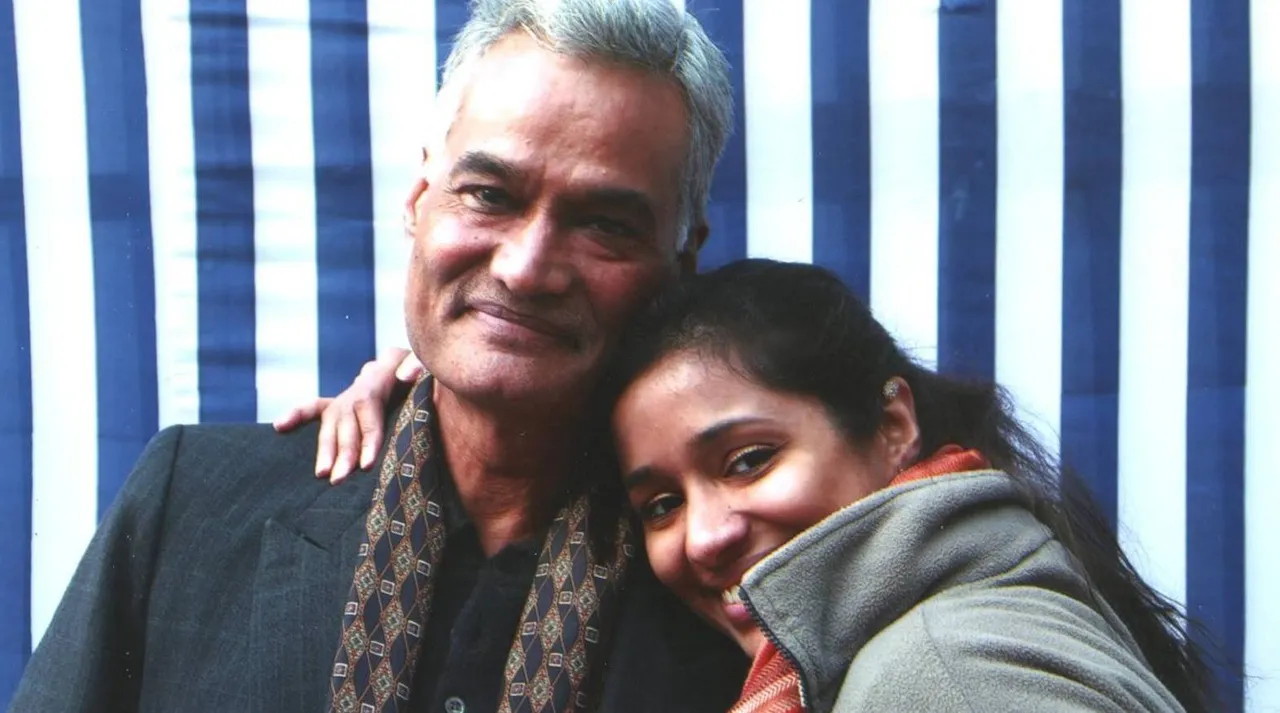 As part of the Father's Day series #TaughtByDad, we bring you a lovely, heart felt piece by Nidhi Agarwal, Founder of Kaaryah. She reflects on what makes him her biggest safety net, her unconditional friend and a champion of her fearless self.
For most women, the very first impression of a "man" is that of her father and in some cases it also turns out to be the most lasting one (one that cannot be outdone). For me, my father has been the ultimate inspiration, an unconditional friend and a rock steady shield rolled into one. I turn to him everyday for precious advice, a hearty laugh, sharing a story or two and even to engage in fun banter (ganging up on mom every now and then, for instance! :D)
Among the billion reasons why my father is the compass of my life, below are few...
While he has most often foreseen the outcome (not always as fantastic as I initially imagined) of anything I set out to do - professionally or otherwise, he has not once kept me from doing it. Instead he has patiently watched me take an honest shot at it, work on it relentlessly and sometimes even struggle only to finally lend me a hand just when I need it most. He is my ultimate safety net! He strongly believes life is all about learning and evolving within and that success of any nature is just a by-product of this process.
Where you are treated like a Princess, a Confidant and an Advisor how can that relationship be described in words
My dad taught me the importance of "hard work" and how it cannot be traded off for anything no matter what the situation. A thumb rule I not only follow everyday but also actively propagate. This is among the first few lessons he taught me and is one that has left an indelible mark on me
He demonstrates Kindness in his actions (not words, because humility will not permit it). He has taught us the meaning of "Giving" without expectation and has taken on the responsibility of many people who he did not and does not owe it to. He has tuaght us that your own needs know no end and therefore you must park a goal for yourself and then give the rest to the ones who need it most
Aside from values and kindness, my father is also our (my brother's and mine) very first teacher when it comes to etiquette and mannerism i.e "Tameez aur Tareeka".  As a chid we were very strictly disciplined on what was acceptable protocol and not. Every pat on the back received from daddy was nothing short of medal won in school/college!
My father is till date my greatest critique. While suggestions/feedback from friends and co-workers is always welcome, when it comes from daddy, you know it's got to be spot on and is meant to be taken super seriously. He calibrates and motivates me to do better each day
He taught me to be fearless just like himself and to stand up for what is right even if it means you have to stand alone - a lesson that has helped me sail through the most challenging days of entrepreneurship and hold my own and then ultimately emerge victorious because it was the right thing to do
We are each other's shopping buddies and love to help each other pick clothes, shoes etc. It's interesting how he is no less than a "bestie" when it comes to shopping and drinking coffee at McDonald's or even talking about boys
Where you are treated like a Princess, a Confidant and an Advisor how can that relationship be described in words, mostly because its so all rounded that any linear expression cannot complete it. For me, my Father is the epitome of how hard work builds mountains and changes the course of strong rivers. He lives life by his own rules (caringly) and has taught me to do just that (ever more caringly).