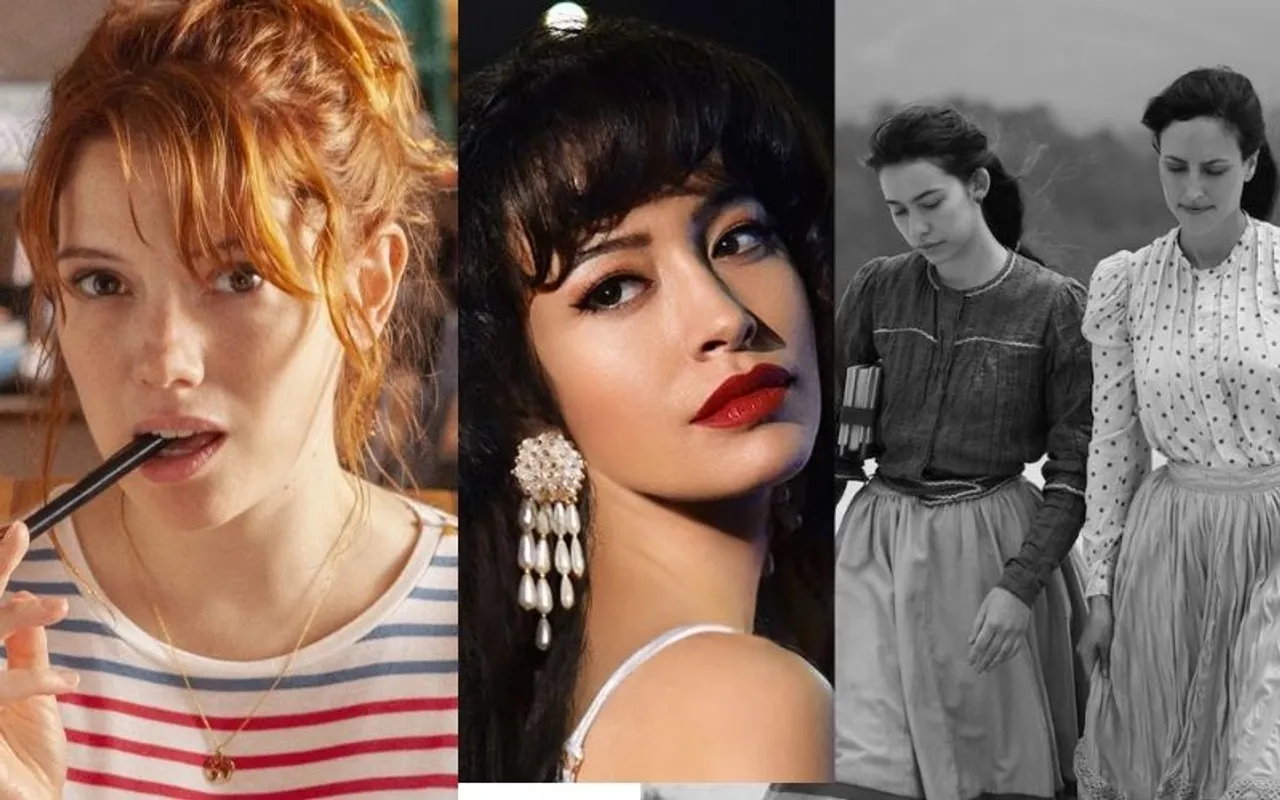 Some of the world's greatest novels and films have been in the Spanish language. Even though a lot of people have tried to explain it but one finds it hard to put a finger on what makes the language so beautiful. Well, not many of us can learn Spanish in a jiffy but like Director Bong Joon-ho said in his acceptance speech at the Oscars, "Once you overcome the one-inch tall barrier of subtitles, you will be introduced to so many more amazing films". Here are some of the amazing Spanish movies and web series that you can check out:
Selena
Even though this recent Netflix series is not in the Spanish language but the language plays a major part in the protagonist's life. Selena Quintanilla's character is based on a real-life singer-songwriter of the same name who in the short span of her life, made waves in the Tejano music industry with her musical talent. In the series, other characters often tell Selena, "Your success is our success" and they meant every word of it. Unlike many artists who take on such a path because of their passion, Selena at first started singing so that her family could survive. The mutual struggle of the family members is inspiring and the series never for once makes a villain out of any character, not even Selena's controlling father, because they all had reasons. Well, at least most of them.
Elisa & Marcella
Another story based on real events, the story of Elisa & Marcella is about the two very prominent women in history named Elisa Sánchez Loriga and Marcela Gracia Ibeas. The two got legally married in Spain in 1901. Since it was way before same-sex marriage became legalised, Elisa disguised herself as a man named Mario Sánchez. The couple was later imprisoned when the church found out about it but during their lifetime, their marriage could not be denounced. The film Elisa& Marcella gives us a close look at the lives of these women and how much they had to struggle to stay together. The brave love, unbreakable friendship and true grit is what this movie is about.
Amar
The Spanish translation of Amar is 'loving' and the film explores the theme of young love in a sense that breaks your heart. Two young high school kids Laura and Carlos are seen living the very early phase of their romantic relationship which might seem bizarre to most realists. But one must see how the film is about a kind of love that totally consumes you. When reality hits Laura and Carlos, the shinny bubble of romance bursts and then starts the painful part. Laura's divorced mother is also a strong subject in the film. Being married at the age of 17, her mother is still struggling to live on her own after parting ways with her father. She is the one who teaches Laura about being economically independent at the age of 7.
Valeria
The first season of the show released in 2020 with eight episodes. It's a show about a struggling writer who is trying to find her voice. Valeria who is repeatedly encouraged by her publisher to write erotic literature spends her time mirroring what real pleasure must feel like. Only after some time she realizes that it is something missing in her life. She makes life-changing decisions, falls in love out of her marriage, almost sabotages her life by forcing herself into some things she doesn't really want and goes on to live other mild adventures. What really remains constant through everything is her girl gang. The four women show what real sisterhood should be like. The film teaches you to never take your girlfriends for granted.
Dark Desire
Anyone who is familiar with Spanish thrillers should definitely watch this show as it keeps you on the edge most of the time. Alma is a professor of law and focuses most of her lectures of femicide. This majorly forms the theme of the series other than the adultery, marriage, unrequited love and implicit sexism. Even though Alma is a successful woman with a doctorate in law, she tries hard to not exceed her husband's rank. She suppresses her desires and feels guilty when she finally lets go of those shackles. The story further takes several surprising turns like a proper thriller and keeps the audience hooked throughout.