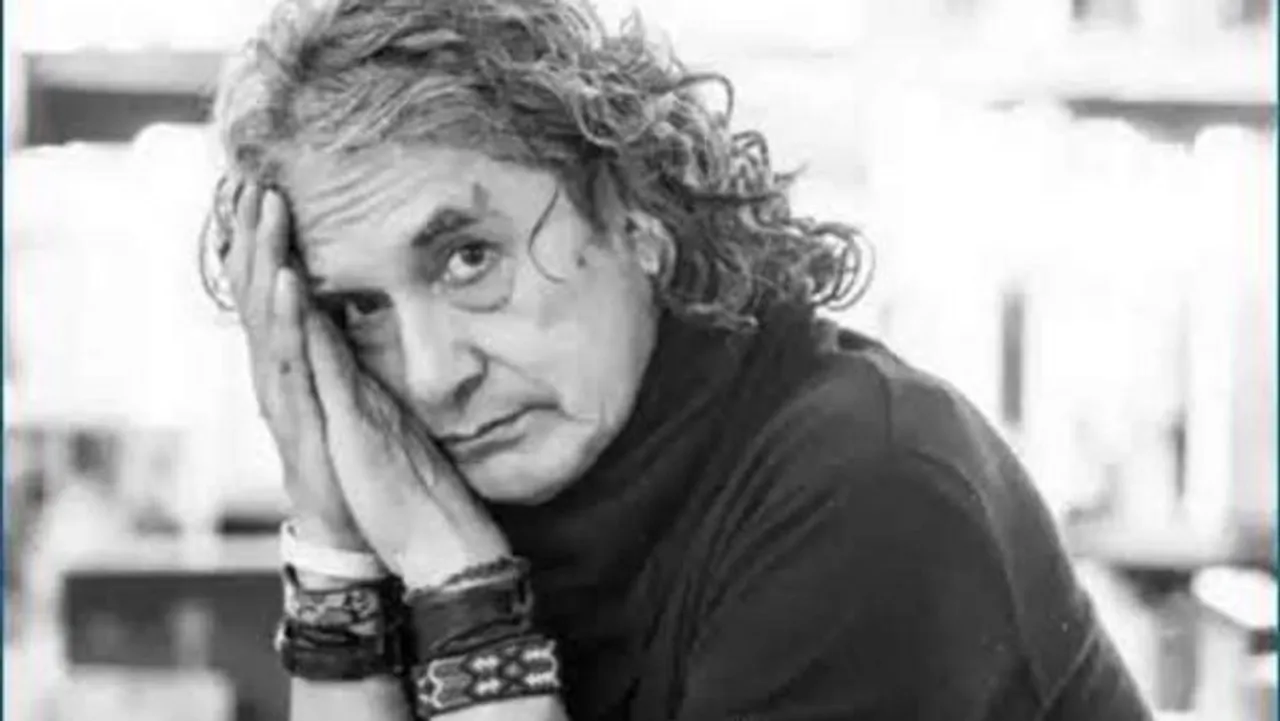 Mexican rockstar Armando Vega Gil (64) ended his life in the light of allegations against him of sexually abusing a minor. DNA reports that the founder and bassist of the Mexican rock band Botellita de Jerez had posted a suicide letter on Twitter in which he claimed that he had been falsely and anonymously accused of abusing and harassing a woman when she was 13. His letter and subsequent suicide have sparked a conversation on social media, where people are asking whether Gil is correct in ending his life when he knew he was innocent and should the onus of his death fall on the #MeToo Movement?
KEY TAKEAWAYS
Musician Armando Vega Gil ended his life in the light of allegations of sexual abuse.
He called his decision a "radical declaration" of his innocence.
Should the onus of Armando Vega Gil's suicide lie with the #MeToo Movement?
"I will say this categorically, this accusation is false," wrote Gil, "Let me make it clear that my death is not a confession of guilt, on the contrary, it is a radical declaration of my innocence. I just want to clear the path my son will walk in the future."
No se culpe a nadie de mi muerte: es un suicidio, una decisión voluntaria, consciente, libre y personal. #MeeToMusicosMexicanos pic.twitter.com/pEXVf6beFn

— Armando Vega Gil (@ArmandoVegaGil) April 1, 2019
It is unfortunate that Gil decided to end his life. But even though he has declared his act as a "radical declaration" of his innocence, should we jump to that conclusion? Allegations under #MeToo are indeed a serious matter. It costs a person his or her reputation, it besmirches their entire career and shadows their talent. Many people who endure these allegations end up suffering from mental health problems, as too much is on the line and public verdict on social media platforms is quick and almost definitive.
@JohnnyBlkshrt So you still believe in the "guilty until proven innocent" Me2 movement...really? https://t.co/58iUvOV26T

— Thomas Lowery (@tal62) April 3, 2019
However, committing suicide can't be seen as a proof of innocence. It could also be an inability to deal with being called out publicly. The ensuing shame and loss of a lifetime's work breaks a person. Feeling shameful, depressed, suicidal or angry doesn't prove that a person is innocent. This is not a defence for wrongful allegations under #MeToo, but suicide by an alleged perpetrator as a proof of his innocence seems misplaced. There is a delicate difference here, which our aggravated sensibilities need to understand.
Must We Accept Taking an extreme measure like suicide as a proof of innocence?
It has taken survivors of sexual misconduct ages to be able to stand up against harassment and abuse. Thus we need to fast come up with a sensitive and objective way to sustain #MeToo. Those who have been sitting on their toes to discredit #MeToo have readily pounced at this chance to discredit thousands of brave people who dealt with trauma and prejudice to stand up for themselves. However, if you truly care about justice, your duty is to help #MeToo stay on the right course and not derail it.
Yes, those who are falsely accused deserve justice and people who do so must endure legal consequences. But survivors of sexual misconduct deserve our support and trust as well. Just because a few people resort to levying false allegations, we can't rob thousands of a movement which has given them a voice. This is such a delicate matter and that is precisely why jumping to ANY sort of conclusions leads to harmful consequences. To ensure that #MeToo continues to march in the right direction, legal proceedings should be encouraged and survivors shouldn't be under any pressure to make or withdraw their allegations.
Armando Vega Gil's suicide is a call for all of us to discuss the intricate aspects of #MeToo, keeping impulsive conclusions at bay. We cannot solve this issue by taking sides, but seeing and understanding each other's perspective emphatically.
Picture Credit  : DNA/ YouTube
Also Read : Gwyneth Paltrow's Daughter Is Right In Being Upset With Her Mother
Yamini Pustake Bhalerao is a writer with the SheThePeople team, in the Opinions section. The views expressed are the author's own.