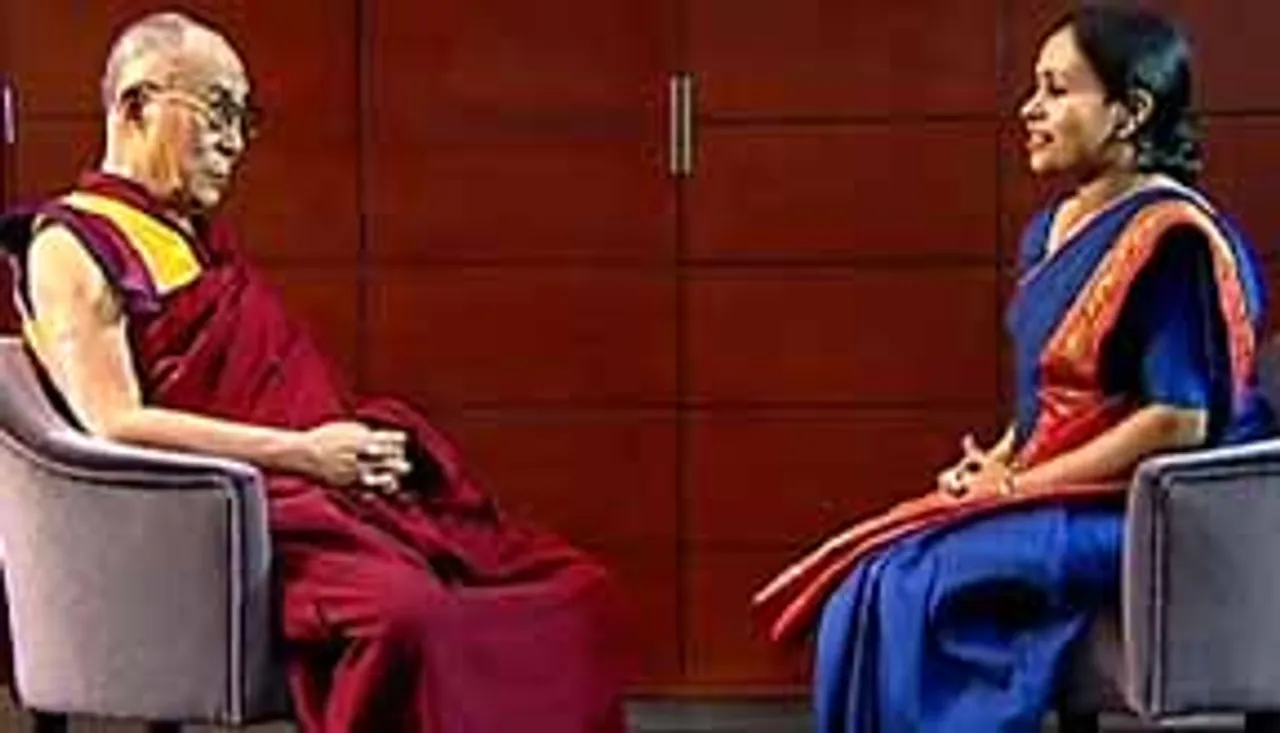 Sixteen years,  three news channels and everyday trysts with biases later, Veena George has clambered through the glass ceiling in Malayali Televison , by becoming the first female Executive Editor of a news channel there. Appointed to this leadership role by regionally popular news channel 'TV News', George will be the first woman in history to command a news organization down south. Here are five things to know about her appointment and career:
1. Her Appointment:
She was headhunted by popular news channel in the Kerala visual circuit- TV News, to be their next Executive Editor. This appointment was officially announced last month, on May 19 2015. She is happy to be joining a channel which is infamously famous for bringing able and qualified women to the forefront. The TV News Kochi desk is mostly embellished with power women, to her delight.
2. Backstory:
Her education and aptitude belonged to a field that might as well be the Oxford opposite of journalism. With an all-star science background, she was a physics graduate  who was on her way to becoming an educator by pursuing a teaching degree and career. But she found herself  gravitating towards journalism "purely out of passion for news," and decided to give it a crack. And the risk certainly paid off.
3. The Sparkling Resume:
Over her 16 year career as a TV journalist, reporter, News Presenter and anchor, she has had long stints with three leading Kairali channels, before she recently joined TV New. She began her career at Kairali TV, which proved to be her Alma mater, as that was where she learnt everything she had to about an industry she was an outsider to. She migrated to Manorama news, where she was thrown right in the thick of things of a professional newsroom. Indiavision was her latest employer, where was allowed to pursue a rather freestyle form of journalism. She supposedly fell out with the management at Indiavision, before she joined TV News' leadership.
4. Trysts with Sexism in a supposedly liberal industry:
In an interview with The  NewsMinute, George stated that the media may not be as objective and fair as it is made out to be, and reflected upon instances of discrimination and underestimation in her own career.  "There are biases and prejudices a woman journalist has to face on a daily basis. It was not very difficult to understand that I was being treated differently. Lighter assignments would be allotted to women reporters with the notion that she would either not be able to complete the task, or seek a male reporter's help. I would be allotted discussions on topics of less importance, on not-so-busy days. That  is direct professional discrimination," she recalls. But she decided to call out these unfounded notions about women. "I identified this tendency earlier on in my career and took it up as a challenge to prove myself."
5. The South Finally Hops on the Wagon:
While the numbers and stats on gender equality in the media are far from being robust, the northern side of India exhibits a better track record. Mainstream media headquartered in the upper half of the country has quite a few noted female spearheads - namely Barkha Dutt of NDTV, Shobhana Bhartia of Hindustan Times, Shereen Bhan of CNBC TV18 etc. Whilst it was surprising that our matriarchal south was lagging behind, it was only a matter of time before they finally caught up. And George believes we have reasons to be optimistic about the future of women in the media. She feels that women are now given more meaningful work as reporters and Anchors which require them to be quick on their feet, a quality previously associated with male journalists only.
Photo Credits: Marthoman.tv