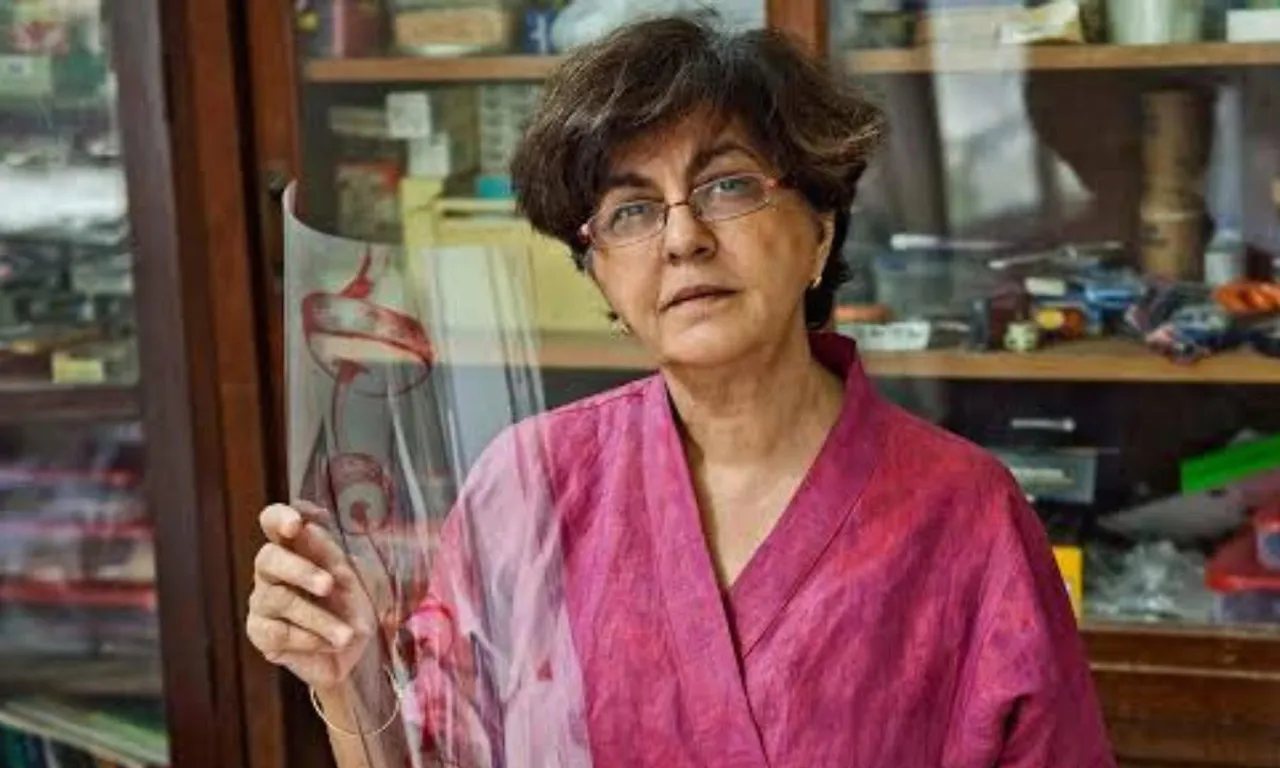 Nalini Malani was born in Karachi, a year before it became a part of Pakistan, and moved to India during partition. Malani's experiences around the country's changing socio-politics right from her childhood shaped her choices, leading her to opt for Arts.
Today, apart from the enormous global recognition 77-year-old Malani has bagged the prestigious Kyoto Prize of $700,000 for her contribution to the world of art and philosophy. The Kyoto Prize is an annual grant and is popularly also referred to as Japan's Nobel Prize. It's the highest private award in Japan given to people for their outstanding, and trailblazing contribution to the world of arts and philosophy, sciences and technology. 
Nalini Malani Wins Kyoto Prize 
Known for her impeccable visual art sense, Malani is popular for her digital drawings and animations and is known for also drawing directly onto tablets and screens with her finger. Her artwork includes mixed media paintings, videos and theatre. Her artwork also majorly pays tribute to the struggles of women, symbolising the feminist issues around her. 
As per the press release, Malani is one of India's first video artists, and is known for "pioneered artistic expression that brings the voices of the voiceless to more people."
Work inspired by the struggles she observed around her 
Malani's work is greatly inspired by the struggles of people she saw around her right from her childhood; whether it's tales of migration, issues around women and their rights, and the social-political changes that impacted the country's population, she covered it all. 
Her recent work on COVID-19's impact, the lockdowns that followed and the struggles of migrant workers across India grabbed the attention of the world.
The prize first began in the year 1984 and its recipients include notable names like Joan Jonas and Nam June Paik. Jonas. Apart from Malani this year, the other two recipients are American mathematician Elliott H. Lieb (Basic Sciences) and Japanese scientist Ryuzo Yanagimachi (Advanced Technology). All three winners have received a diploma, a Kyoto Prize medal and a 700,000 dollars grant. The award ceremony is set to take place in Japan in November 2023.