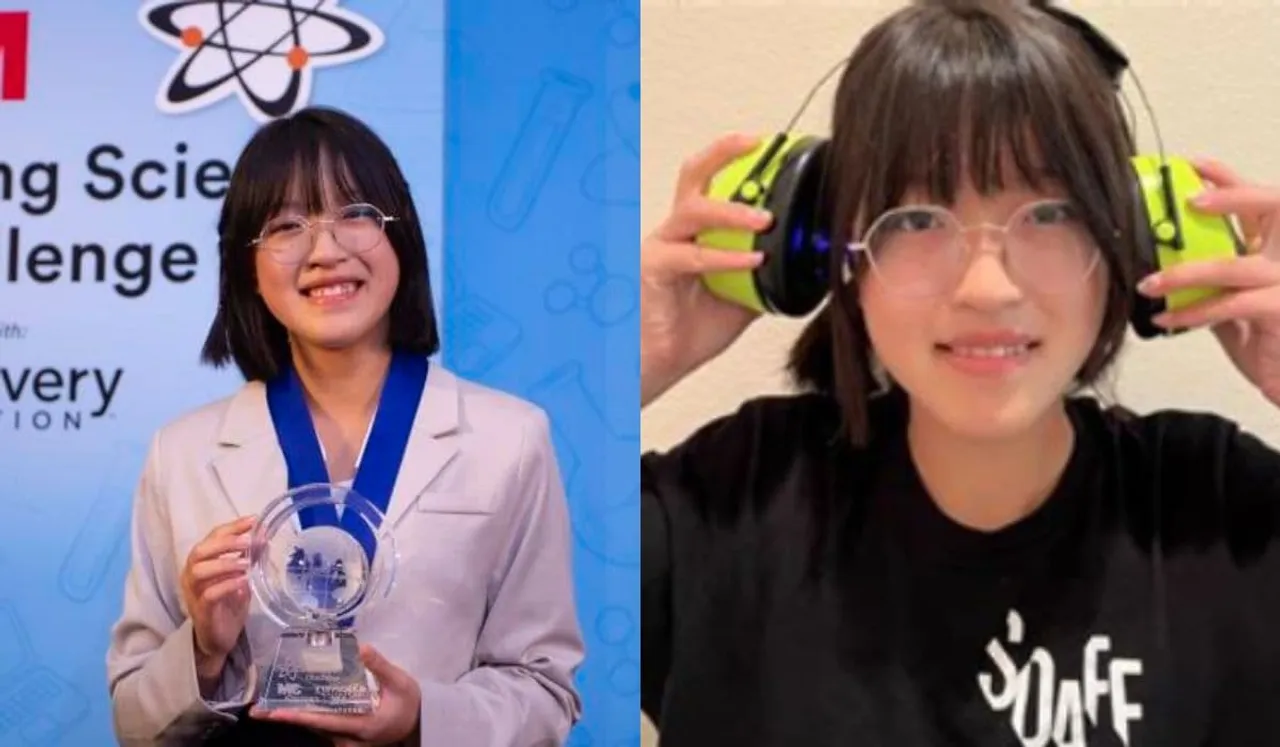 14-year-old Leanne Fan has been named America's Top Young Scientist through her invention of headphones that can diagnose and treat ear infections.
The high school student was named the winner of the prestigious 3M Young Scientist Challenge and became the second member of her family to win the contest. She was awarded 25,000 dollars (around 20,40,000 rupees) as a prize as well.
Ear infections are a medical issue that has plagued Fan's mother, at the age of 11, the teenager developed a method using blue light to kill bacteria which cause the infection.
---
Suggested Reading: Meet Purnima Devi Barman, UN's Champions of the Earth Award Winner
---
Who Is Leanne Fan?
The 14-year-old Leanne Fan was one of the 10 finalists of the 3M Young Scientist Challenge and was flown to 3M's headquarters in St Paul, Minnesota.
Fan took part in a number of team science challenges before she pitched her headphones, the headphones which can diagnose and treat ear infections.
The antibiotic-free headphones plan on using blue light therapy to detect and treat ear infections.
Fan was inspired to create the headphones after she learned about Niels Finsen, the Nobel Prize winner who invented light therapy for skin tuberculosis.
Fan has been an inventor since the first grade when she would make contraptions out of toothpicks and marshmallows.
Her elder sister Cara Fan, who is also a high school student also won the same contest in 2019. She won the competition with her invention of a spray-on bandage to treat infections without antibiotics.
Fan said her older sister's interest in science inspired her. She did not plan on going into the science field, but watching her older sister do bacteria testing in petri plates sparked her interest.
Cara Fan has already patented her invention and plans on working on it after she goes to college next year.
Leanna Fan is planning on putting her headphones under more intense testing. She added that she already has offers from labs to help with the research.