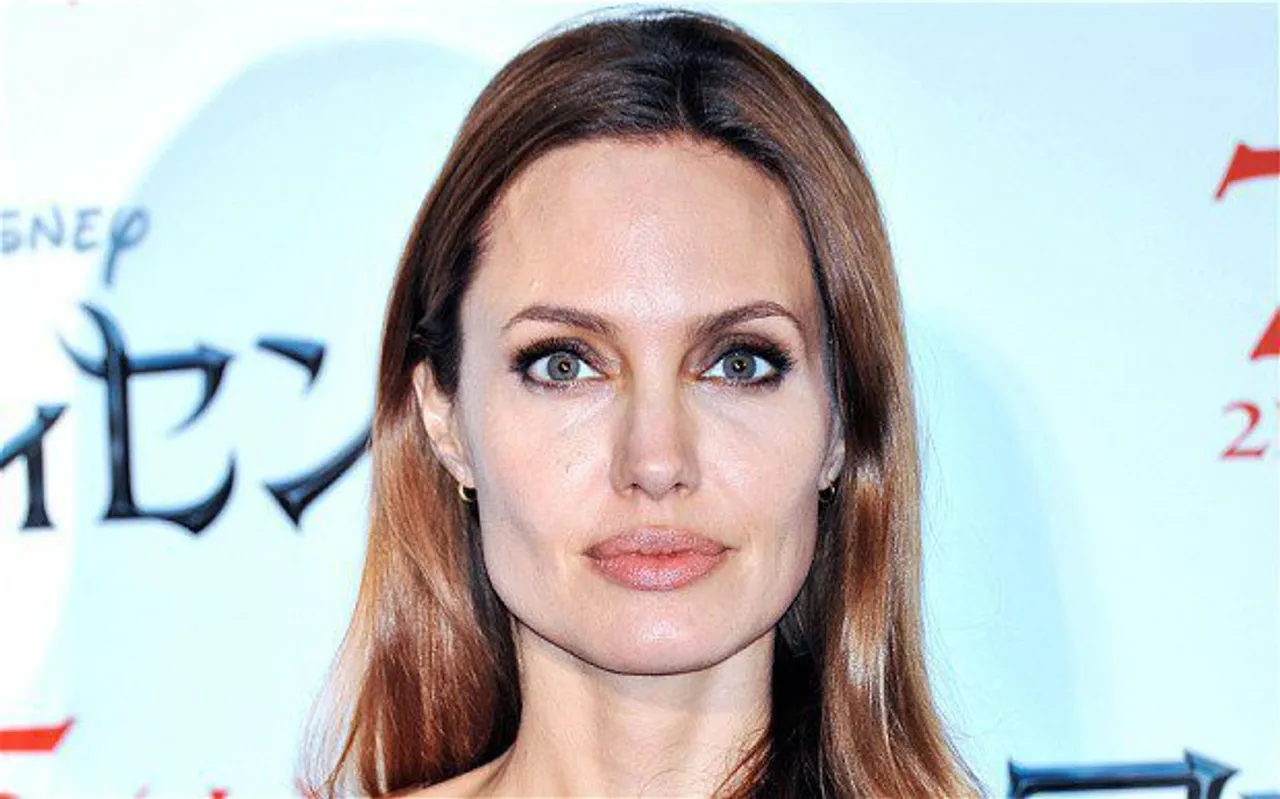 Angelina Jolie to sell painting: Actor Angelina Jolie is going to sell a painting named Tower of the Koutoubia Mosque next month at an estimated price of 1.5 million pounds to 2.5 million pounds.
According to a report, the auction will go take place next month and that the painting was a gift to former US President Franklin D. Roosevelt from Winston Churchill. It is also said that the said painting is only one completed by Churchill during 1939-45.  The painting shows a 12th-century mosque in Marrakesh with a backdrop sunset and the Atlas Mountains.  
It is said that Churchill painted it after the Casablanca Conference in 1943 where the two world leaders decided to defeat Nazi Germany. FDR also visited Marrakesh with Churchill who wanted to show him the scenic beauty of the city. 
Nick Orchard, the head of Christie's which is going to conduct the auction, said that Roosevelt was blown away by the gift and thought it was incredible. He also said that the painting was gifted by Churchill to commemorate their visit to Marrakesh. 
According to the Associated Press, Winston Churchill made about 500 painting during his lifetime. Orchard said that he was specifically influenced by  "the light in Morocco and over Marrakech."
The painting was sold by Roosevelt's son after his death in 1945. After that, it got owned by several owners before finally ending up in Jolie and Brad Pitt's house in 2011. The couple made their divorce official in 2019 and are now dealing with child custody and other financial divisions. 
The head of auction house Christie's hopes that the painting will sell at a record number. He said, "The record price at auction for Churchill is about 1.8 million (pounds) for a painting that, in my view, is not as important as this." He added that he thinks the said painting to be Churchill's most important work.