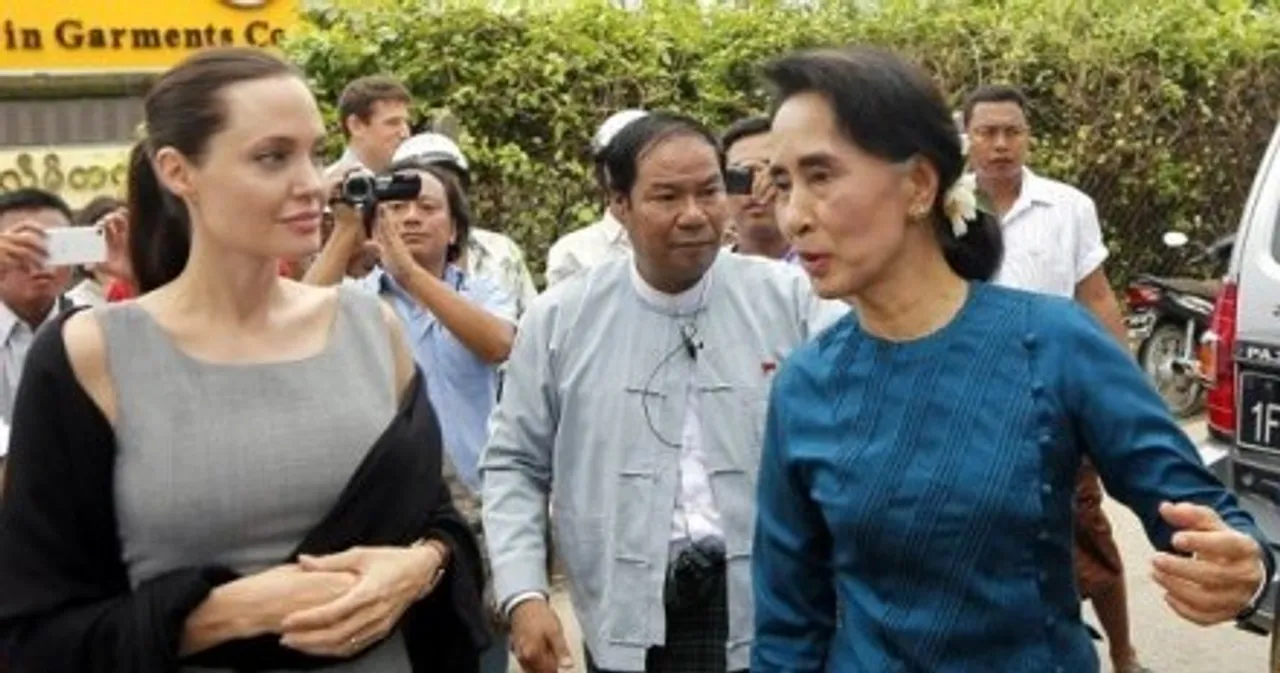 In her first visit to Myanmar, Angelina Jolie met the distressed female factory workers in Yangon to inspect their living condition. As special envoy for the UN High Commission for refugee she was joined by Myanmar opposition leader and democracy icon, Aung San Suu Kyi on her four day humanitarian visit to the Southeast Asian Nation.
She and her UN representative spoke to the female factory workers and learned about their vulnerable condition. They lived in low cost houses due to lack of proper housing, medical and healthcare facilities. She also toured inside the factory.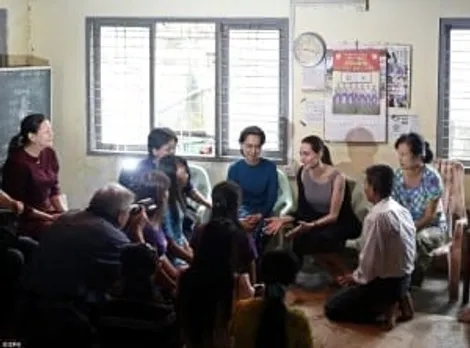 She later travelled to Kachin state, home to about 10,000 displaced people since a ceasefire between Myanmar government and ethnic group rebels broke in 2011. She  expressed an overwhelming need for more medical assistance and legal and psychological support to help the survivors of sexual violence in the state.
"The visit underlined the vulnerability of women and girls living in protracted conflict situations to sexual violence, trafficking and other human rights violation", she said in a statement released by the British embassy according to dailymail.co.uk report. She further added that a strong legal framework is needed to ensure all the perpetrators of sexual violence are held accountable.
However, it was unlikely for her to travel to western Rakhine State, where more than 1,00,000 Muslim minority Rohingya live in apartheid-like conditions in camp according to Time.com report.
Describing the situation for the displaced people in Myanmar to be extremely serious, she offered to help the government get medical and healthcare facility to the state of Rakhine and Kachin.
Jolie also met first time female voters in Myanmar during a trip to the 'She Leads' program in Yangon. The program helped women understand the democratic electoral process to ensure a high turnout of women in elections and increase women's leadership and participation in Myanmar politics.
Photo Credit: dailymail.co.uk