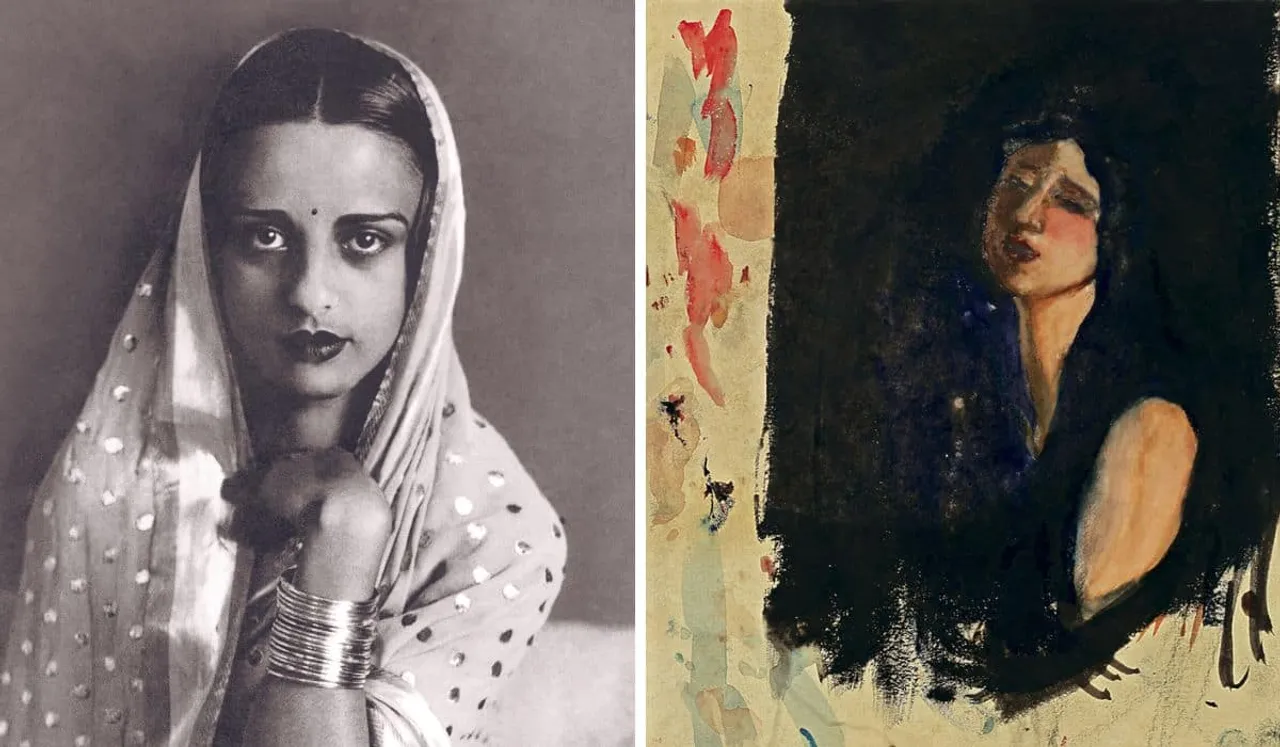 Since the beginning of time, the imagery of women has been a crucial part of the visual language. Frequently depicted in the absolute perfection of their ideal physical appearance and alluring faces, women were associated with fertility and prosperity. However, the artistic canvases remained limited to their women's magnificent visages and often failed to capture the complexities and realities of women's life.
The arrival of Amrita Sher-Gil in the art world during the 1920s altered the course of this representation. Shining on the horizon of Indian art as an incandescent shooting star, Sher-Gil achieved great fame and success. While her work observes different themes and subjects, Sher-Gil was always greatly influenced by the women in her life and who also continued to occupy her canvases.
Amrita Sher-Gil birth anniversary
Sher-Gil, born in Hungary in 1931, began drawing at a young age. Showcasing her prodigious artistic prowess at an early age, she joined L'Académie de la Grande Chaumière at 16 and later studied at the prestigious École des Beaux-Arts in Paris. Amrita's early oeuvre is visual poetry about her intimate relationship with herself and the women around her. Painting herself and her close friends in different shades of emotions, she recorded the inconsequential simple moments of their lives profoundly.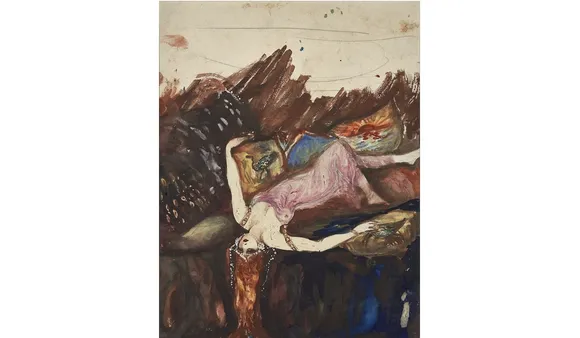 Untitled, watercolour on paper, 1925, 11 x 8.7 in. (Photo credit: AstaGuru)
Through the medium of her art, she gathered a wide range of experiences to provide insights into the lives of women from many social, economic, and cultural spheres.
She created a number of portraits and figure studies of her friends while she was living in Paris. Her first significant achievement also involved women and was carried out while she was a student at the Ecole Nationale des Beaux Arts in Paris. It was a painting of her sister Indira and her friend Denise Proutaux titled "Young Girls."
Sher-Gil illustrated the contrast between boldness and demureness in women by choosing to picture her sister in a dress while depicting her friend topless. A part of the national collection currently, this work garnered several accolades for Sher-Gil, including a gold medal at the Grand Salon in Paris. The award also resulted in her becoming the youngest and the only Asian member ever to join the Salon.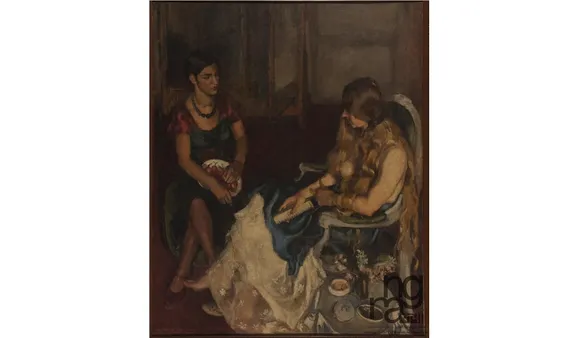 Young Girls, Oil on Canvas, 1932, 134 x 164 cms (Photo credit: NGMA-New Delhi)
Even when her style drastically changed upon her return to India in 1934, she remained devoted to her portrayal of women. She said the goal of her art was to "paint those silent images of infinite submission and patience, to depict their angular brown bodies strangely beautiful in their ugliness, to reproduce on canvas the impression their sad eyes created on me." She described her technique as becoming more "fundamentally Indian."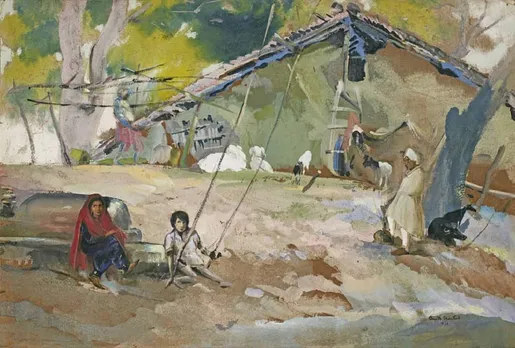 Untitled, watercolour on paper, 1936, 14 x 20 in. (Photo credit: AstaGuru)
She also created a number of self-portraits depicting herself in different moods and times. In a work titled 'A Farkas Khan Leanya (The Daughter Of The Wolf Khan),' she depicted herself as a native princess. In another self-portrait titled 'sorrow,' she captures herself with an anguished expression.
Generations of male and female artists were influenced by Amrita Sher-unbreakable Gil's energy and casual confidence. However, her artistic examination of femininity paved the way for Indian art to emerge that was not only created by women artists but also focused on women.
Sneha Gautam is the Vice President - Client Relations at AstaGuru Auction House
Views expressed by author are their own
---
Suggested Reading: Amrita Sher-Gil: The Portrait of a Woman, Liberated