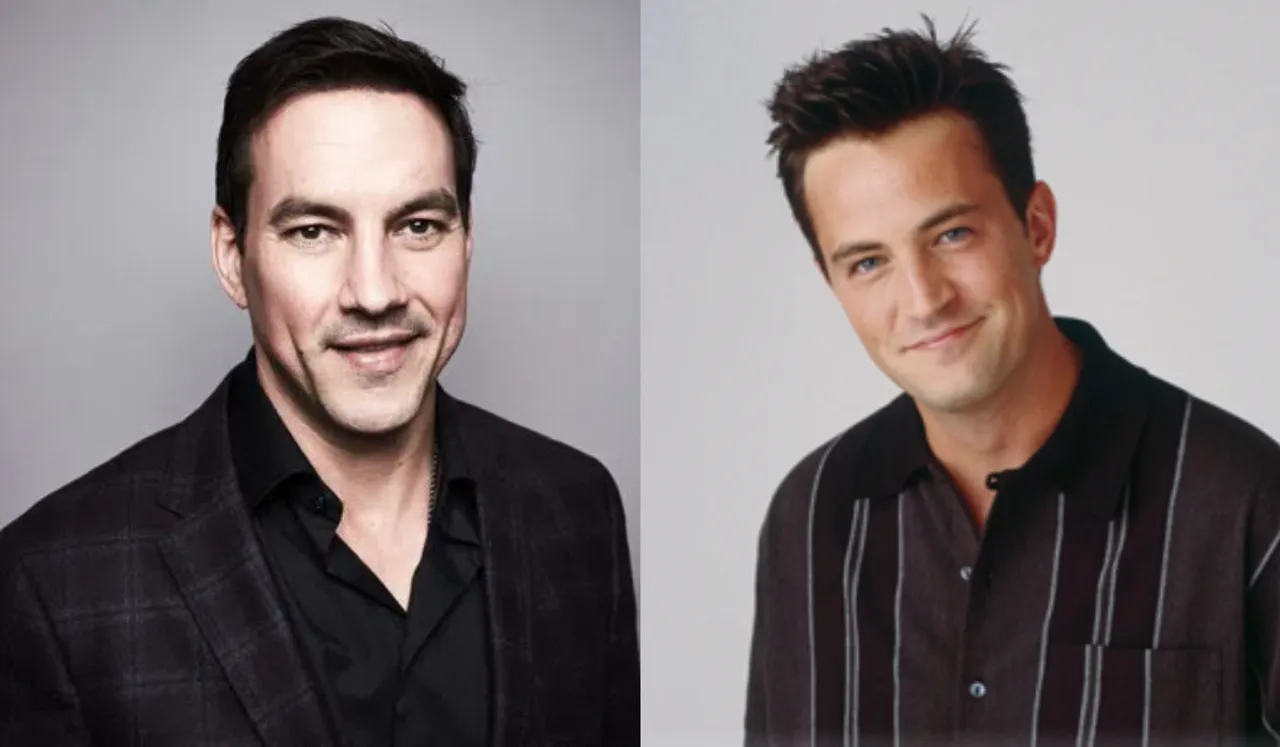 It is not easy being in the public eye, and especially tough when you are a beloved star. However, a recent string of deaths of prominent people in the Hollywood industry has once again brought mental health concerns to the fore.
All unfortunate and tragic occurrences, these incidents have left entire fan communities in mourning for their favourite stars. But what often goes ignored when reviewing these moments of tragedy is the conversation around mental health.
(Trigger Warning: The following contains a report of instances of suicide that may be disturbing to some. Reader discretion is advised.) 
Recent celebrity deaths that spotlight mental health concerns 
Tyler Christopher
Tyler Christopher passed away from cardiac arrest at the age of 50 in his San Diego apartment on October 31. He was renowned for his Emmy Award-winning role on the long-running ABC medical soap opera General Hospital spanning two decades from 1996 to 2016, as well as his appearance on Days of Our Lives from 2018 to 2019,
The news of his passing was confirmed by his former General Hospital co-star Maurice Benard on Instagram, and the show's executive producer also expressed condolences. Maurice Benard upon breaking the news of Tyler Christopher's death penned a heartfelt note on his Instagram caption sharing a photo of the late actor.
Benard in his Instagram post appreciated his co-star and friend for his acting, for being a great person and a friend, and as well as for advocating mental health awareness and substance use.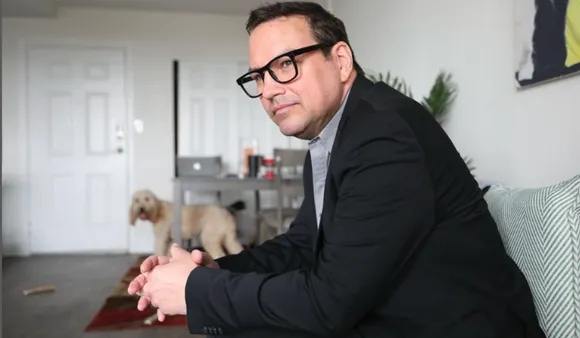 Matthew Perry
Matthew Perry, the well-known actor famous for his role as Chandler Bing in the popular '90s TV series Friends, passed away at the age of 54 on October 28, 2023. He was discovered dead in his Los Angeles home, with initial reports suggesting drowning as the cause of death. However, recent information from law enforcement has revealed a stash of prescription medications in his residence, including antidepressants, anti-anxiety medications, and a COPD treatment. Perry has been vocal about his battle with COPD, a condition often associated with smoking.
The Los Angeles County Coroner's Office will conduct an autopsy to determine whether these prescription drugs were in his system at the time of his passing.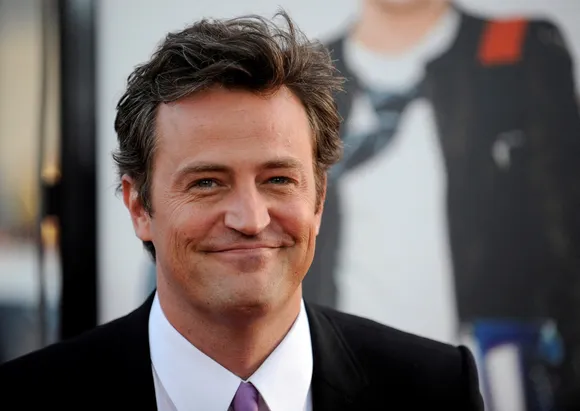 Angus Cloud
Euphoria star Angus Cloud, 25, passed away at his home in Oakland, California on July 31. His family informed in a statement underlining his recent mental health struggles and the grief he was dealing with. In a recent update, it was reported that Cloud's cause of death was an accidental overdose of drugs including fentanyl and methamphetamine.
"We find solace in knowing that Angus is now reunited with his dad, who was his best friend," the statement continued. "Angus was open about his battle with mental health, and we hope that his passing can serve as a reminder to others that they are not alone and should not suffer in silence."
HBO, the network behind Euphoria, also shared their condolences on Instagram, posting a picture of Angus and describing him as "immensely talented" and a beloved member of both the HBO and Euphoria family.
Angus Cloud's mother, Lisa, has now revealed in her latest social media post that her son "did not intend to die". She wrote, "Friends, I want you all to know I appreciate your love for my family at this shattered time. I also want you to know that although my son was in deep grief about his father's untimely death from mesothelioma, his last day was a joyful one. He was reorganizing his room and placing items around the house with the intent to stay a while in the home he loved. He spoke of his intent to help provide for his sisters at college, and also help his mom emotionally and financially. He did not intend to end his life."
Lisa Cloud mentioned in the statement that her son told her he would see her in the morning after hugging her goodnight. "I don't know if or what he may have put in his body after that. I only know that he put his head on the desk where he was working on art projects, fell asleep and didn't wake up."
Lisa reiterated that her son very much had the desire to live and that it was possible he may have overdosed accidentally and tragically, something they may eventually find out. "His struggles were real. He gave and received so much love and support to and from his tribe. His work in euphoria became a lightning rod for his generation and opened up a conversation about compassion, loyalty, acceptance and love. Social media posts have suggested his death was intentional. I want you to know that this is not the case. To honour his memory, please make random acts of kindness a part of your daily life," she concluded. 
Coco Lee
Coco Lee, known for singing in Crouching Tiger, Hidden Dragon and 1998's Mulan, died by suicide on July 5. Her sisters, in a statement, said the 48-year-old singer had been suffering from depression for some years, but her condition deteriorated drastically over the last few months. 
Born in Hong Kong and raised in the US, Lee began her singing career in the 1990s and released more than 15 studio albums over the next 30 years. 
In more recent years, she appeared on Chinese singing competition television shows, including "Infinity and Beyond" and "Singer."
Lee's last Instagram post, dated December 31, 2022, acknowledged it had been an "incredibly difficult year" but urged her followers to stay positive and spread love. "You are not alone; no matter how hard life gets, I'm with (you)," she wrote.
Heather Armstrong
Heather Armstrong rose to fame during the 2000s for blogging about her life as a mother and the challenges she faces, becoming the voice of mothers around the world. She reportedly died by suicide on May 9.
The news was announced on her Instagram account with the caption, "Heather Brooke Hamilton aka Heather B. Armstrong aka dooce aka the love of my life. July 19, 1975 - May 9, 20'3. 'It takes an ocean not to break.' Hold your loved ones close and love everyone e"se."
Her boyfriend, Pete Ashdown, told The Associated Press that Armstrong died by suicide after a recent relapse following 18 months of sobriety.
Haesoo
South Korean pop idol Haesoo died by suicide in her dormitory on May 12 this year. She was set to perform at an event on May 20. 
Haesoo was a trot singer, a genre extremely popular in South Korea. She made her debut in 2019 and grew popular following the release of her single album, 'My Life I Will'.
tWitch
Step" en "tW"tch" Boss, best known as the dancing DJ on The Ellen Show, died by suicide in 2022.
Confirming the news to People magazine, the star's wife, Allison Holker Boss, said he "is "the backbone of our family, the best husband and father, and an inspiration to his "fans".
According to Los Angeles officials, the 40-year-old professional dancer died of a self-inflicted gunshot wound to the head. 
Naomi Judd
Music icon Naomi Judd passed away last year. Her daughters, Ashley and Wynonna, revealed they lost her to 'the disease of mental illness, but a recent official autopsy report suggested that the singer died as a result of a gunshot wound to the head. The New York Post reported that Judd died from a self-inflicted gunshot wound and also left a suicide note behind. 
---
Suggested Reading: Trolling Celebs On Social Media: Should Fame Cost Mental Wellness?