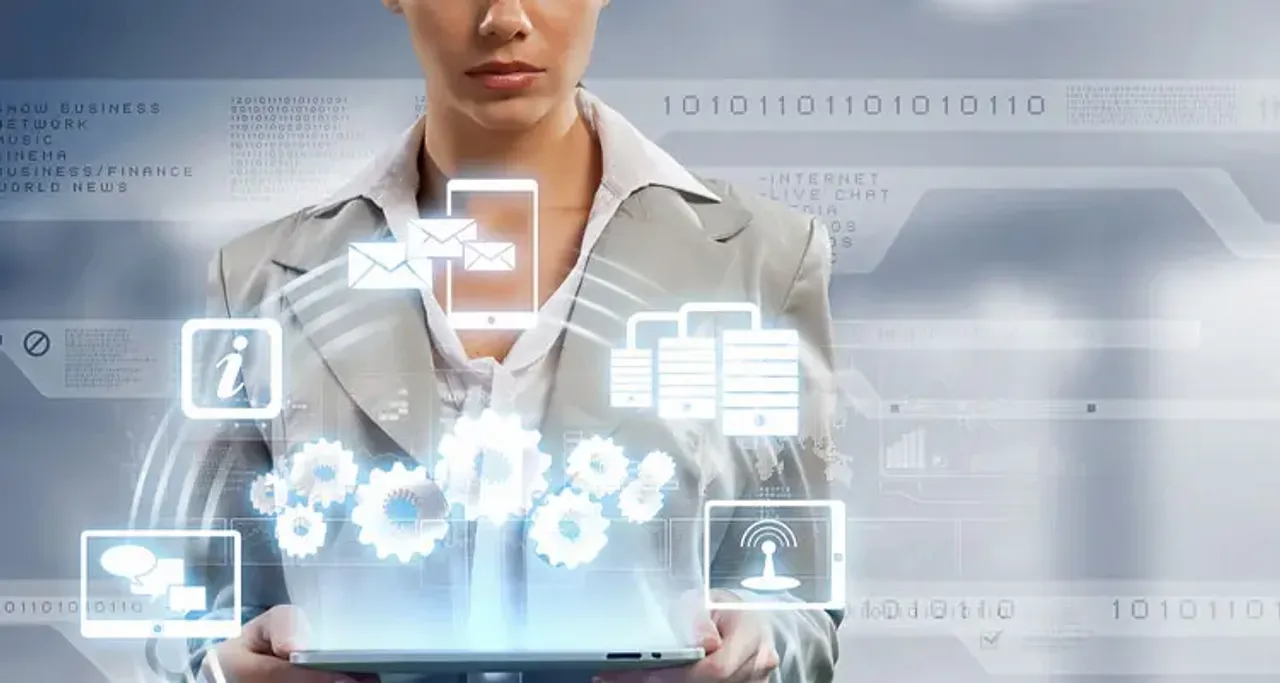 Sneha Priya asks can't a woman who is a teacher also be successful in business?
My journey as a women entrepreneur is nothing less than a roller coaster ride but the outcomes make the journey worth it and enjoyable too. What starts with a journey for one, becomes a journey for many. However, there are always challenges along the way, and problems to be solved that contribute to the stability of the business at every stage of growth.
Today, when I look back at where I started from, I strongly believe gender does not play a role in your success, on the other hand, it is your enthusiasm, energy, ambition and determination to achieve it that makes the change. Being one of the youngest women to be awarded as "Iconic Women" by the Women Economic Forum and many similar awards, I believe I was successful in breaking the barriers and challenges that came my way because of the passion and an attitude to achieve no matter what.
Teaching being my passion, and as a woman leading, I was often asked whether I was a teacher or an entrepreneur. This question always kindled interest in me – why can't one be an entrepreneur and a teacher? Can't one scale a business with qualitative education? Can't a woman who is a teacher also be successful in business?
With this thought-process, I solved every program that came by during my journey and focussed to make my vision, of providing edutainment with the highest quality at scale to millions of students, come true.
Having come from a family of educators, I am an ardent believer in the value of high-quality teaching, and the manner in which concepts must be taught for the highest level of understanding. India most often than not lacks quality teaching and the rights methods where students will not only learn the concepts but understand their real-time use with applying intelligence on everyday life.
I started SP Robotic works in 2016 with a single centre in Chennai and today we are a team of 83+ across the country with several recognitions. It was a small community of students who were creating waves across India on their innovations like Swachh Bot, which even received appreciation from the Prime Minister's Office. These children, aged 7 to 17 were thinking differently, and executing tasks as a team. They were not only solving problems with hands-on solutions but also showcasing skills that made them stand out in a crowd of millions in India. People would always appreciate the idea and we would receive recognition from across the country. People often find it difficult to see women as entrepreneurs and in tech, the number happens to only subsidise more. I used this to my advantage to inspire more girls to be part of our tech community – learn tech at a young age and become potential entrepreneurs of the future!
India most often than not lacks quality teaching and the rights methods where students will not only learn the concepts but understand their real-time use with applying intelligence on everyday life.
After detailed research and on our way to execute our plans, what we understood as the most important aspect to turn our dream into a reality was teaching. Since every class involved kit-based experiments to build or code Robots, for every trainer this was a new skill to be acquired. Is teaching children easy? Oh no! They really are the toughest lot! The number of questions you are asked and the variety of questions are unimaginable. But that's what made our children stand out. This motivated us to gather and train the best of the best, entailing rigorous training workshops to upskill trainers and teaching workshops. This did not just give us another chance to grow ourselves but while creating that environment for children, we realised there was so much scope for us as well to equally learn and keep us updated.
We kept on dreaming and were focused on the larger goal. With our dedication, motivation and hard work and a couple of training sessions we went all out and were running successfully in two new centres in just two months. But as once the wise man said, everything comes with its own barriers. The long journey of five years was not a cakewalk, we have had our own share of ups and downs, barriers and roadblock. One such incident is when one of the teachers came with the big news of "job opportunity at Bosch for 75,000. That is when we realised that to sustain teachers who shared the same vision as ours and with such practical knowledge in Robotic, A.I, IoT, who wouldn't recruit them? 20 more teachers in a span of 10 months were recruited into various companies with attractive packages. We at the moment surely couldn't match the salary for a teaching job.
Now we had to find a solution for the roadblock that had come our way, bearing the vision we had in our mind, to serve millions of children in India with quality and accessible learning, the biggest hole in the business model was now inevitable.
After a long series of discussion, the only solution we could come up with was to go digital. Going digital had its own hurdles. We made a detailed list of the problems that online education has and decided to work on them on our platform. We created blended learning with our A.I. Teacher and a panel of highly trained, and paid teachers.
Our A.I. platform today engages the child from the start - teaching them with animation videos, real-world examples, personalising the teaching for every student based on their capability, and challenging them to finish tasks. It also tracks the progress, monitoring and reporting the child's strengths and interests. Finally, we maintain the human touch through a few quality teachers who interact with students one on one for doubts or clarifying errors.
Our Digital Systems senses all activities and ensures the child has the same outcome similar to what we had in a single centre.
The team has only grown bigger, better and stronger. Today, I am more than happy to share our journey on the way to impact millions of families and countries.
I can truly say that one problem changed our company's way of delivery for the better. And I will continue to be the teacher-preneur to not just impart quality education to few – but to reach millions across the globe with business sense.
Sneha Priya is the co-founder of the SP Robotic Works. Views expressed are the author's own.