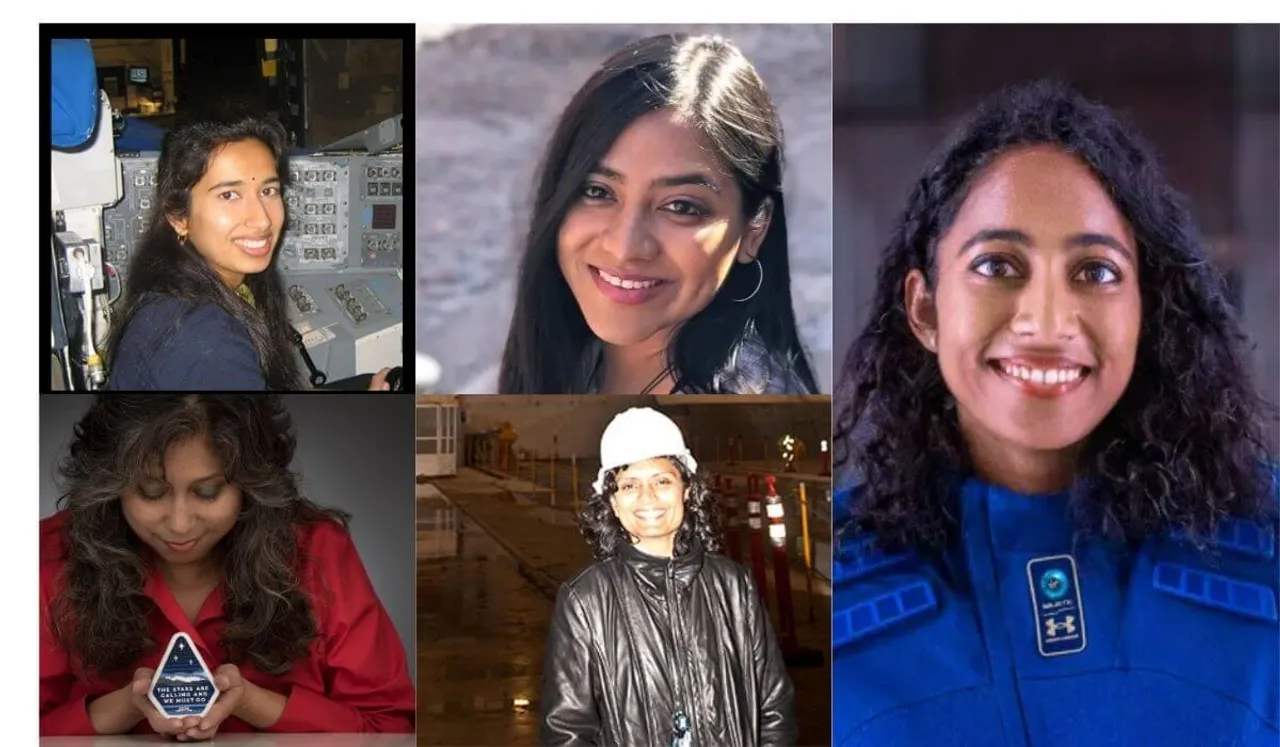 Indian women space scientist: Kalpana Chawla was only a child when aeroplanes fascinated her. This fascination for flying became her passion later in life and she became the first Indian origin woman to go to space. She became an inspiration for many women who dreamt big. Today, numerous women working in spaceflight companies and discovering the unknown. Here, we will be discussing some incredible women of Indian origin who have gained popularity for their contribution in space-related fields.
Indian women space scientist: Mark these 5 names
1. Sirisha Bandla
On July 11, 2021, Sirisha Bandla became the third woman of Indian origin to travel to space after Kalpana Chawla and Sunita Williams. She is the Vice-President of Government Affairs and Research Operations at Virgin Galactic. She joined the founder of Virgin Galactic Richard Branson in the spaceflight company's first fully crewed suborbital test flight from New Mexico. Among the six-member crew alongside Branson, Bandla's role was that of a researcher experience.
Talking about her experience, Bandla said to NBC News, "I am kind of still up there but it's so glad to be here. I was trying to think about a better word than incredible but that is the only word that can come to my mind… Seeing the view of Earth is so life-changing but also the boost the rocket motor kicking in. The whole trip to space and back is just amazing."
Welcome aboard #Unity22, Virgin Galactic's first fully-crewed test flight. Watch the historic moment through the eyes of our mission specialists. pic.twitter.com/DEwbBkgJYl

— Virgin Galactic (@virgingalactic) July 13, 2021
2. Swati Mohan
Dr Swati Mohan is an Indian-American Aerospace Engineer, she is the Supervisor of Guidance, Navigation, and Control Systems Engineering Group at NASA's Jet Propulsion Laboratory (JPL). She led the Guidance, Navigation and Controls Operations for NASA Mars 2020 mission.
For #AAPIHM, we are celebrating @NASAPersevere mission commentator and guidance, navigation, and controls operations Lead Swati Mohan. Her work is part of the first mission to collect and cache Martian rock and regolith. Meet Swati: https://t.co/WflSTk7Hrc pic.twitter.com/lxwKZI2Ria

— NASA (@NASA) May 7, 2021
3. Yogita Shah
Yogita Shah is a Flight Systems Engineer at JPL, NASA. She is the avionics domain lead for the Mars 2020 project. Talking about her work experience, she said to The Week that as a woman of colour, she felt unwelcome when she joined the workforce in 2005 as a military contractor. She faced discrimination because of her nationality but this didn't prevent her from working hard and finally establishing herself as a successful Engineer.
4. Priyanka Srivastava
Lucknow's Priyanka Srivastava was one of the 9 Indians who contributed in the landing of NASA's Perseverance Rover successfully on Mars. She was associated with the mission as a systems engineer. In her four years at NASA, she has been a part of three previous flight missions. Speaking to The Week, she said she has been extremely lucky to be part of great teams. All her group supervisors have been women. There is a 60-40 ratio between men and women in the Europa Mission. The lead chief engineer in the project is also a woman.
5. Nagin Cox
Zainab Nagin Cox is a spacecraft operations engineer at JPL.  She is the deputy team lead of the engineering operations team on the Mars 2020 mission. In 2015, Aesteroid 14061 was named "Nagincox" after her. She has received the NASA Exceptional Service Medal twice. Though she lives on Earth, she works on Mars time. As days are longer there she has a different perception of time on Earth due to her work with rovers.