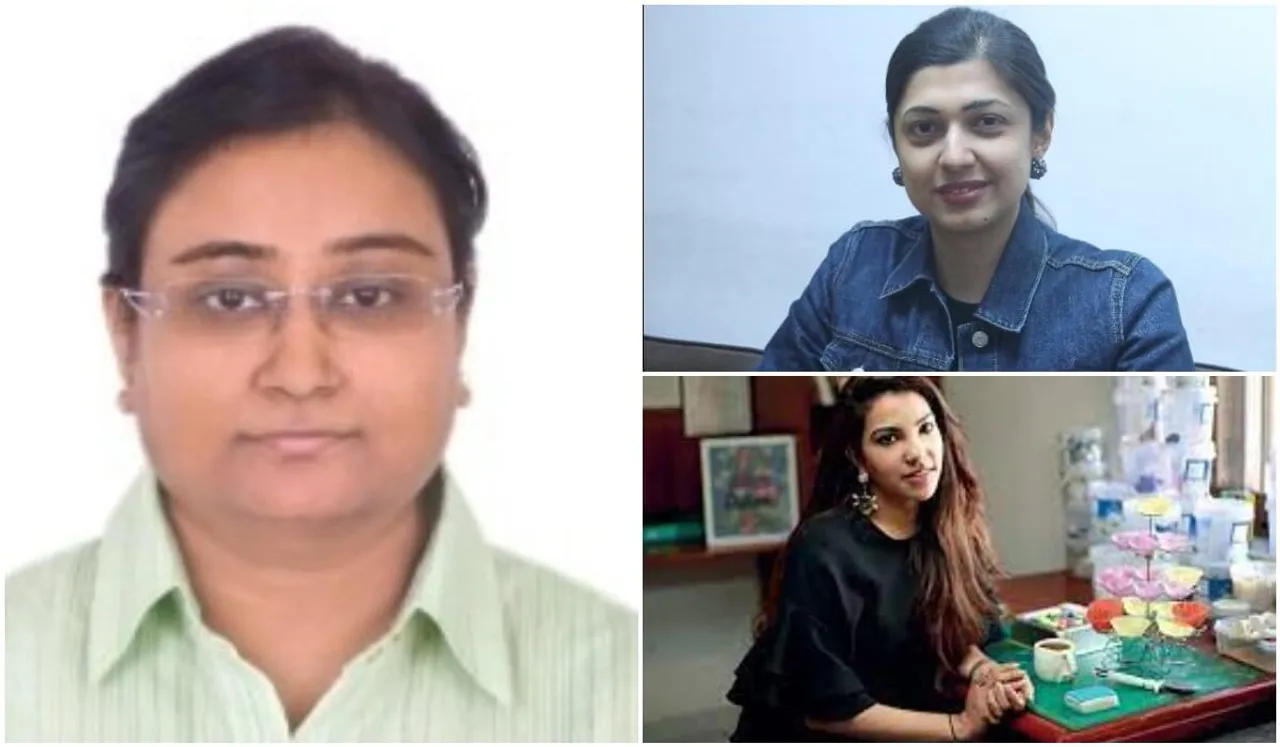 From technology to the food business, women have made their space in every sector of business proving. In Chandigarh, many of them are leading restaurants and takeout outfits. Since the city is an education hub, some entrepreneurs have also taken up research centres businesses.
Women entrepreneurs from Chandigarh
Radhika Arora
We all miss food cooked by our mothers. Radhika Arora too was hit by this longing. But rather than settling for the tiffin services, she encashed her longing by starting up a food cart called Maa Ka Pyaar. Located in Mohali, the food cart offers delicious homemade dishes like Rajma Chawal, Kadhi Chawal, chana, bhindi and other items. It aims at making ma ke haath ka khana approachable and affordable for people who stay outside their hometowns.
Arora quit her corporate job as an HR and invested around Rs one lakh to start her own business. She bought the food cart, painted and decorated it herself and started selling homemade food items to other professionals in a corporate job with her assistant and helpers. They prepare 70 plates a day and none of it is wasted. Professionals love the food offered by the cart and appreciate Arora for her innovative start-up.
You can check the business here.
2. Mausumi Acharayya
Chandigarh-based Mausumi Acharayya is the founder of Advenio TecnoSys, a start-up that develops diagnostic software assisting medical professionals in getting an early diagnosis. Advenio uses artificial intelligence, machine learning and deep learning to develop software to analyse many medical images and arrive at a quick final diagnosis. Tech entrepreneur Acharayya has a PhD in computer science and a post-doctorate degree in medical imaging. Through Advenio, she aims at democratising healthcare by providing rapid, affordable and reliable diagnoses of critical medical conditions through clinical imaging. Acharayya's start-up was selected to represent India at the DLD Tel Aviv Innovation Festival in Israel.
Check out her business here.
3. Komal Sharma Talwar
Chandigarh based Komal Talwar is the founder of TT Consultants and co-founder of XLPATS. Through her ventures, Talwar aims at simplifying the process of searching and analysing the patent applications for researchers. It helps the patent researchers to be updated about the latest technologies and check if their idea is not infringing the other intellectual property rights Founded in 2012, Talwar's venture uses artificial intelligence, cognitive computing, machine learning and other data technologies to extract and analyse the patent data.
XLPAT Labs is a subsidiary TT Consultant that started at a basement of a house in 2006. With an initial investment of around 73,000 and a female assistant, Talwar laid the foundation of TT Consultants for Patents. Today, her company has several offices.
Komal Talwar has often been rewarded for her innovative idea in the business empire. She was one of the two women entrepreneurs from Chandigarh who represented India at the DLD Tel Aviv Innovation Festival in Israel. She was also selected by the Government of India to be a part of the World Economic Forum Delegation. Talwar is the recipient of "Women Entrepreneur of the year" by Ms Chanda Kochar in Mumbai.
You can check her business here.
4. Devina Soni
One summer, Devina Soni made chocolate and that became her eureka moment as she realised that her dream was to be a chef. After completing her MBA from Punjab University, Soni laid the foundation of D-licious in 2012, a one-stop destination for cakes that are healthy, tasty and beautiful to look at. Soni tried her hand in making chocolates initially for a year but then she shifted to cakes because, as Soni says, chocolates are seasonal.
At D-licious, Soni sells cakes, cupcakes and goodies to the customers that keep flocking throughout the day. Her cakes are made with healthy ingredients available locally. For the diet-conscious, D-licious offers eggless, glutton free wheat cakes, strawberry dipped chocolate, oak cookies and more. D-licious outsources cakes and cupcakes for special occasions like Birthdays, Anniversaries, Weddings and Baby Showers. Using social media platforms like Instagram, Facebook and Snapchat, Soni posts engaging content with DIY food videos to market her business. In future, Soni aims at owning a patisserie.
Check out her business here.
5. Gayatri Sood 
Gayatri Sood, the chef at Monica's Pudding & Pies, started baking when she was 10-year-old. She was inspired by her mother who ran a small bakery in Chandigarh. Following her passion, Sood moved to Paris and got a diploma from Le Cordon Bleu in 2012 and management degree from Le Cordon Bleu in London. She then joined the family business of Monica's Pudding & Pies and upgraded it by leaps and bounds. Even though Monica's Pudding & Pies was a brainchild of her mother, established in December 1994, Sood's passion for baking made it a one-stop destination for desserts in Chandigarh. At Monica's Sood offers chemical free and preservative free desserts made out of natural ingredients like brown sugar and wheat flour.
You can check the business here.