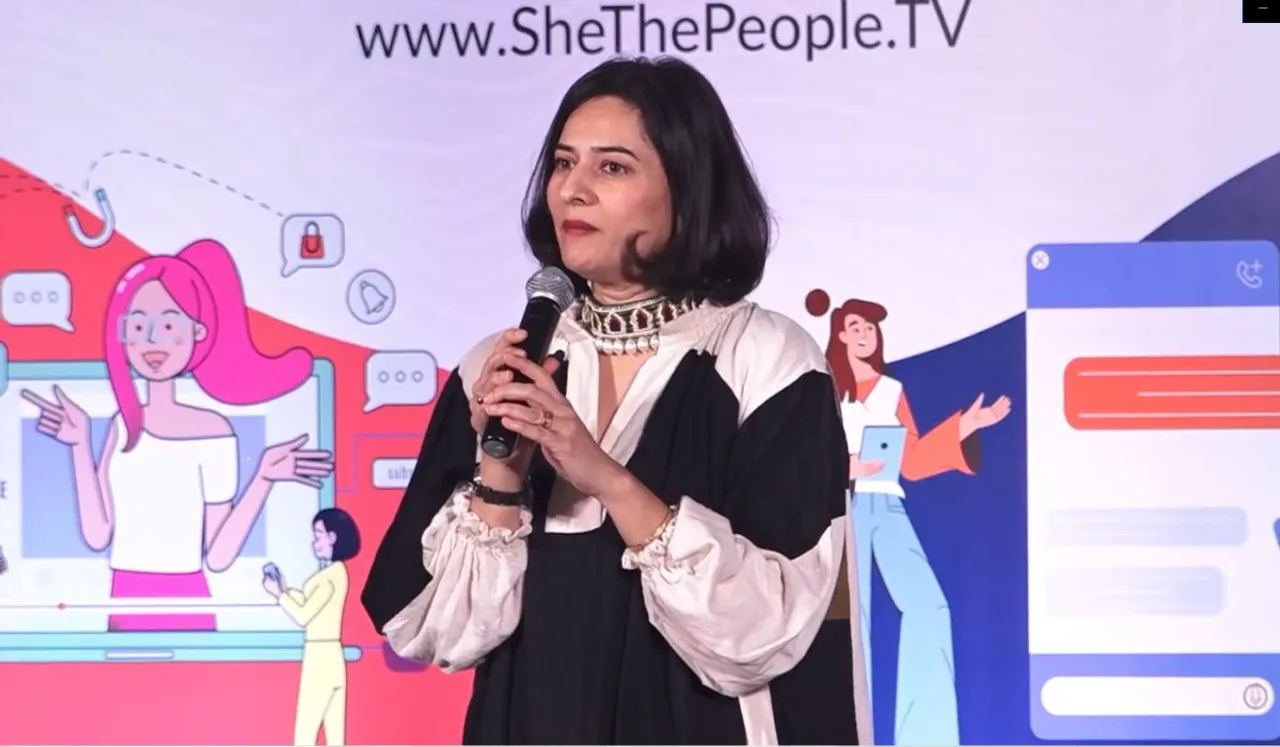 SheThePeople founder Shaili Chopra in her opening remarks at Digital Women Awards 2022, conveyed her gratitude to the sisterhood and shared the current standing and future of the platform. Chopra recalled the reason she started this platform, how it has evolved over the years as a movement, and what women need.
Shaili Chopra started the journey of the Digital Women Awards eight years back, and ever since, the event has gotten bigger and better, with more and more women joining in. She also mentioned that this award function was the first female event held at the Bombay Stock Exchange in 2018. Starting with an anecdote, Chopra said before going to the stage, someone asked her about the chief guest for the event. She replied, "Who is the chief guest? At SheThePeople, at Digital Women Awards, the chief guest is that part of the room", as she pointed toward the audience sitting there. She expressed her gratitude for the people who have supported her and the organisation for so long and keep believing in them to make things happen.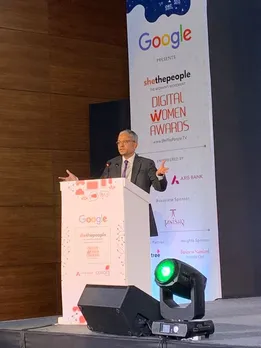 Keynote: Rajiv Anand, Deputy MD, Axis Bank
Shaili Chopra At Digital Women Awards, Opening Remarks 2022
Chopra shared her experiences as an entrepreneur and recalled the interview with actor and entrepreneur Lara Dutta. In which Dutta confessed that she wanted to focus on her entrepreneurship now and take off her celebrity hat for a while. Dutta also said that women entrepreneurs look for inspiration from high above, from someone very successful. In contrast, the inspiration lies just beside them, sitting on a flight or a room, and all they need to do is nudge and start a conversation. 
Watch the interview Lara Dutta " target="_blank" rel="noopener">here.
Are Women Bad At Networking?
She further discussed that women are often told that they are bad at networking. She said that many women complain that they cannot network because they don't have time. Chopra suggests we need to break the stereotype and take time out for networking. Networking needn't mean drinks after work, but one can speak to other people in their field at breakfast too. 
Chopra thanked the audience and supporters for bringing the platform to such a height.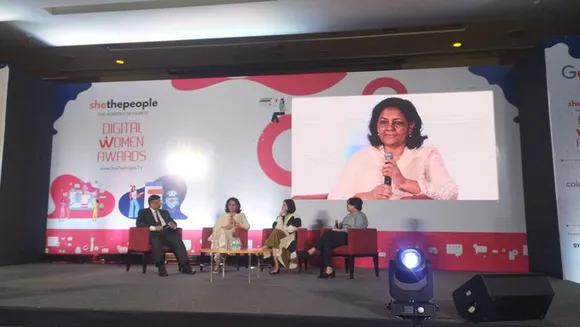 Panel Discussion on Core Equality at Workplace
SheThePeople Focuses On Women's Health
Chopra shared that while conversing with women, she found the missing link that led to her starting Gytree. She found that women needed a place to express their health doubts or know more details about many health issues. To help women know about their bodies and slowly figure out if something is wrong, the platform (SheThePeople) started its YouTube Channel focusing on women's health. She encouraged women to ask more questions.
Shaili Chopra concluded the talk by saying, "women are looking for role models but need male champions". She requested men to encourage women around them and help them be in the places they need to be by getting out there and championing their way.
---
Suggested Reading: Digital Women Awards 2022: Consistency Is The Key, And Networking Is The Net Worth In Business