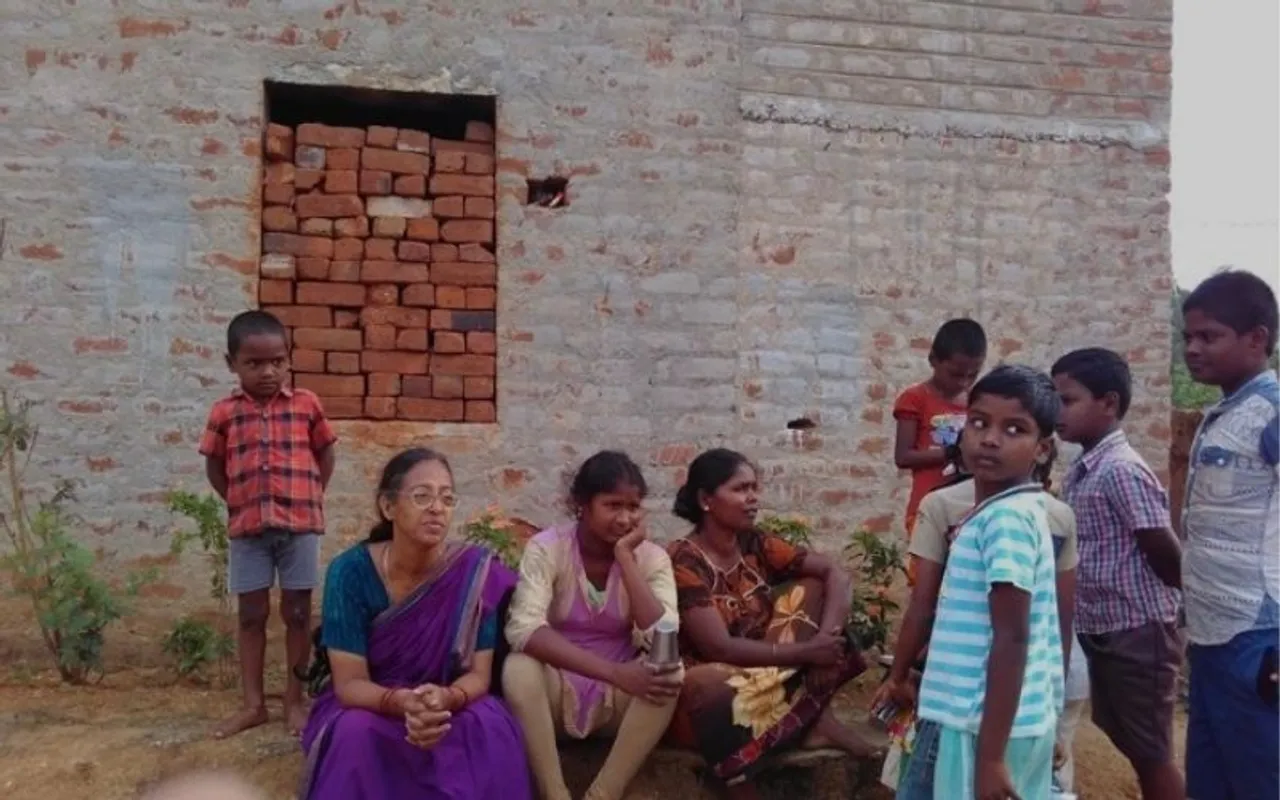 Aparna Krishnan, a software engineer by profession and also a native of the Paalagutapalle village took steps to create better employment opportunities for the women in the Dalit hamlet who were stuck in the cycle of poverty. Together they created the successful Paalagutapalle Bags business that provides a sustainable livelihood for all.
What Is Paalagutapalle Bags?
Paalagutapalle Bags is formed by a group of women who reside in Paalagutapalle, Chittoor district in Andhra Pradesh. These village women were once asset-less and relied solely on agricultural produce for their livelihood and income. But after experiencing back-to-back droughts in their village, their crop produce and income hugely paid the price.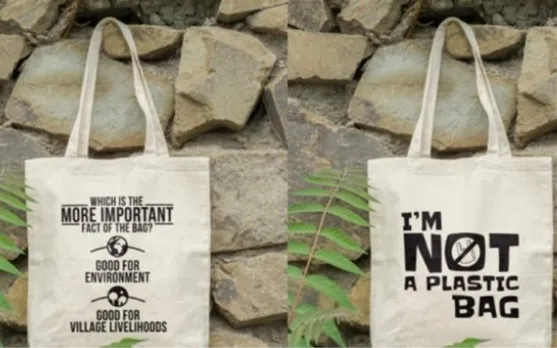 Eco friendly Paalagutapalle Bags
Observing their hardships and poverty from a close angle, Aparna Krishnan started to initiate a space for these women to earn money. She first approached two women who were familiar with the skill of tailoring and started to build up work for them.
Therefore, in order to overcome the situation, the women along with Aparna Krishnan started to work together to get out of their futile and unprofitable agricultural labour while promoting sustainability. This led to the founding of Paalagutapalle Bags.
The Women of Paalagutapalle
The story of the Paalagutapalle women is a classic example of how a stitch in time saves, and in their case, even more than nine. Through the journey of creating Paalagutapalle Bags, Aparna Krishnan said that she wants to highlight the story of the village women who sustain their families while actively participating in promoting environmental awareness.
The early funding for Paalaguttapalle Bags started with small investments for small orders. The other women from the village soon joined hands with Krishnan and the others and learned how to stitch from one another. Each woman started out on her own to build up the asset base, putting aside some money from their own monthly earnings to build up their working capital.
The women started building up their own enterprise without the support of the state or any funds from other NGOs and their market grew solely because of the quality of their work. The women pushed their boundaries and also learned more skills including embroidery, screen printing, and blouse making on their new journey.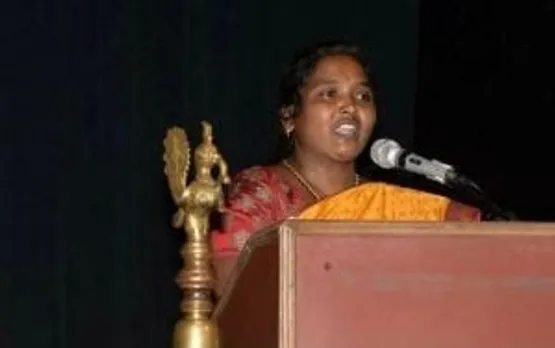 Women from Paalagutapalle giving talks in conferences
As the business grew, the investments that Krishnan and the women had initially put in for procuring fabric and materials were soon covered. Today, the women travel to different states and speak in press conferences and their hand-stitched bags have reached four different countries including USA, UK, and Canada.
Krishnan gives full credit to the women of Paalagutapalle when it comes to ownership in their entrepreneurship. "I live in the same village and assisted them with some social media presence to look for orders. Other friends helped along with website design. But the primary journey and ownership has been theirs" she said.
Gender Equality And Sustainability In The Dalit Hamlet
The lives of the women who once relied solely on agriculture have tremendously changed because of the eco-friendly bag business. "They are the main breadwinners now," said Krishnan. They are able to earn a decent living and provide education for their children.
It is remarkable how the women do not face any restrictions or criticisms from their husbands. The husbands often support them in the process by helping them with household chores and cooking when their wives are working on a deadline for orders. "The men are extremely proud of their wives," Krishnan added.
The Dalit hamlet provides a safe space for these women to earn their livelihood. Both the women and the men do not think that sustainability and environmental concerns are gender-biased. The women have also said that they face no such gender bias or discrimination in their business.
Sharing tips on what a normal person can do in order to promote sustainability in their daily life, Krishnan said that she herself has no washing machine and no car. She suggests that people should either walk or take the public bus.
Overcoming Challenges
The pandemic has limited a lot of institutions, organisations, and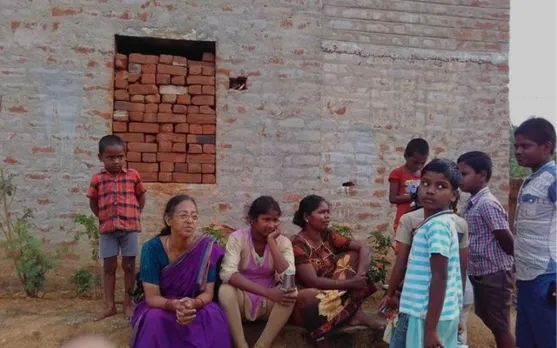 Aparna Krishnan, women and children of Paalagutapalle
Bags was also one of them. As the number of events like weddings and conferences rapidly decreased, the orders for the bags also plummeted.
But the women pushed their boundaries and took on new challenges. They started to learn how to make different kinds of cotton layered masks from watching YouTube videos. Soon, the business was booming and orders were piling up again amidst the pandemic.
Apart from the pandemic, the women from Paalaguttapalle do face certain challenges daily when it comes to working from a remote village. "The government needs to extend facilities to remote production centers," said Krishnan. She thinks that the women would have a more productive business if there were more links to the Post Office in town, a good power supply, and a decent working space.
The story of Paalaguttapalle Bags is larger than just the Paalaguttapalle village. It is the story of all villages that proves that villages, just as metropolitan cities and advanced towns are capable of world-class production if they are given the space. The story of these women tells the need to enable villages with opportunities that will allow them to build their economies in the most sustainable ways.