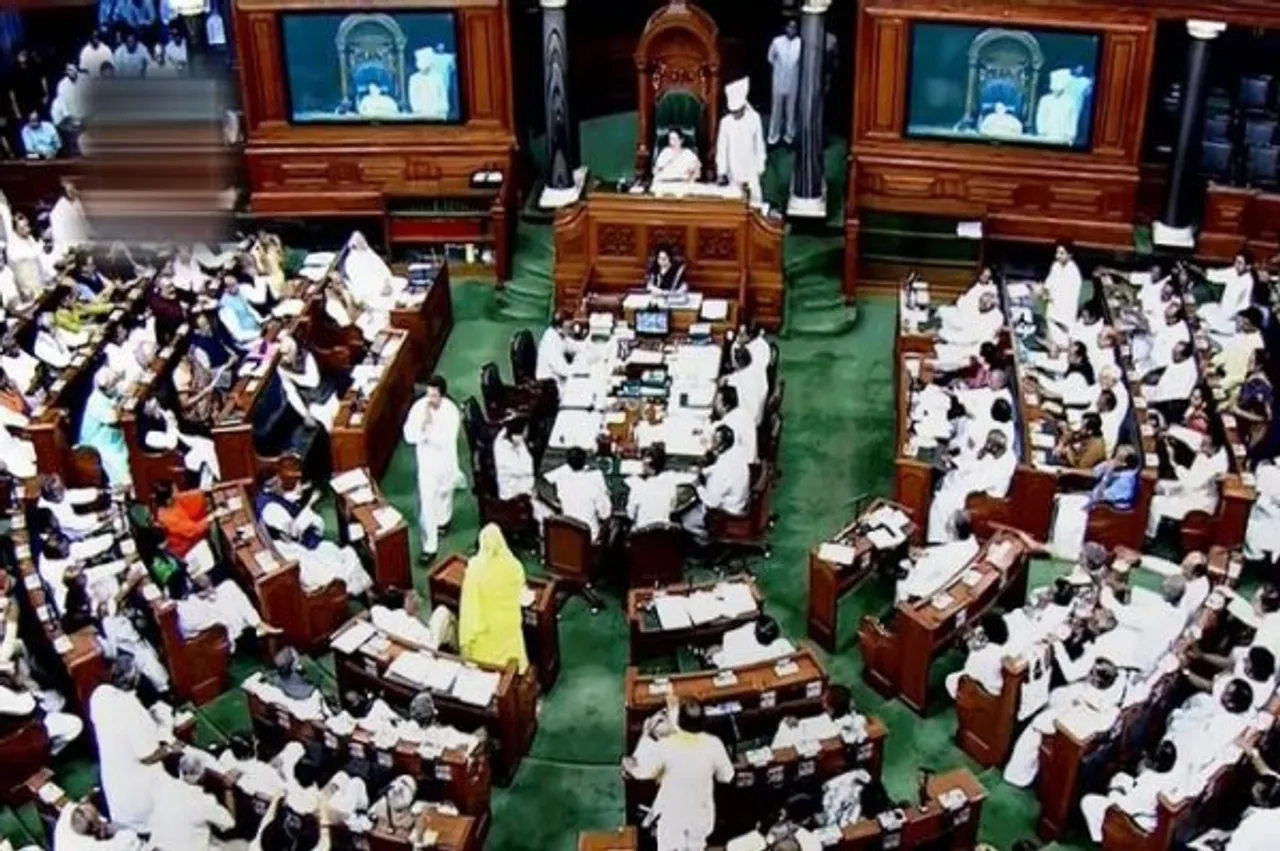 According to a statistics report, out of the 543 members of the Lok Sabha, only 78 are female; out of the 245 members of the Rajya Sabha, 24 are female, making the percentage of women in each house less than 14%.
Additionally, most state legislatures and women's representation in parliament are below 15 percent, with women making up less than 10 percent in 19 state assemblies, according to government data, NDTV reports.
State Legislatures
According to data presented by the Minister of Law and Justice Kiren Rijiju in the Lok Sabha on December 9, 2022, women make up less than 10 percent of state legislatures.
According to the data, the percentage of women MPs in the Lok Sabha and Rajya Sabha is 14.94% and 14.05%, respectively. However, the average number of women MLAs in assemblies across the nation accounts for only 8%.
Government Measures
Several steps have been taken in the past to ensure that women are represented and empowered in government, the Women's Reservation Bill being one of them. The bill aims at reserving one-third of the seats in the Lok Sabha and the state legislative assemblies for women. The bill, having been introduced in Parliament in 1996, was passed in the Rajya Sabha in 2010. However, once the 15th Lok Sabha dissolved, the bill dissolved.
Future
However, there is still hope for women's representation in the Indian government in the future. According to recent news, Nagaland swore in Salhoutuonuo Kruse from the regional NDPP party as its first female minister, in a landmark move for gender equality.
Kruse, along with NDPP party colleague Hekani Jhakhalu, became the first female lawmakers in Nagaland's state assembly in another stride towards equality. Additionally, S. Phangnon Konyak was nominated as one of the vice chairpersons in the Rajya Sabha, making history with the new Vice-Chairpersons Panel in the Rajya Sabha being reconstituted to have 50 percent female MPs. 
While the conditions for women's representation in government are still dire, moments like these bring hope that change is possible and that equality can be achieved.
Monalisa Changkija, the owner and editor of the Nagaland Page, wrote that "the floodgate in decision-making at numerous levels has been opened for generations of women to come."
---
Suggested Reading: Bengaluru Has Only 7 Women MLAs in 66 Years: Why Is Women's Participation In Politics Low?