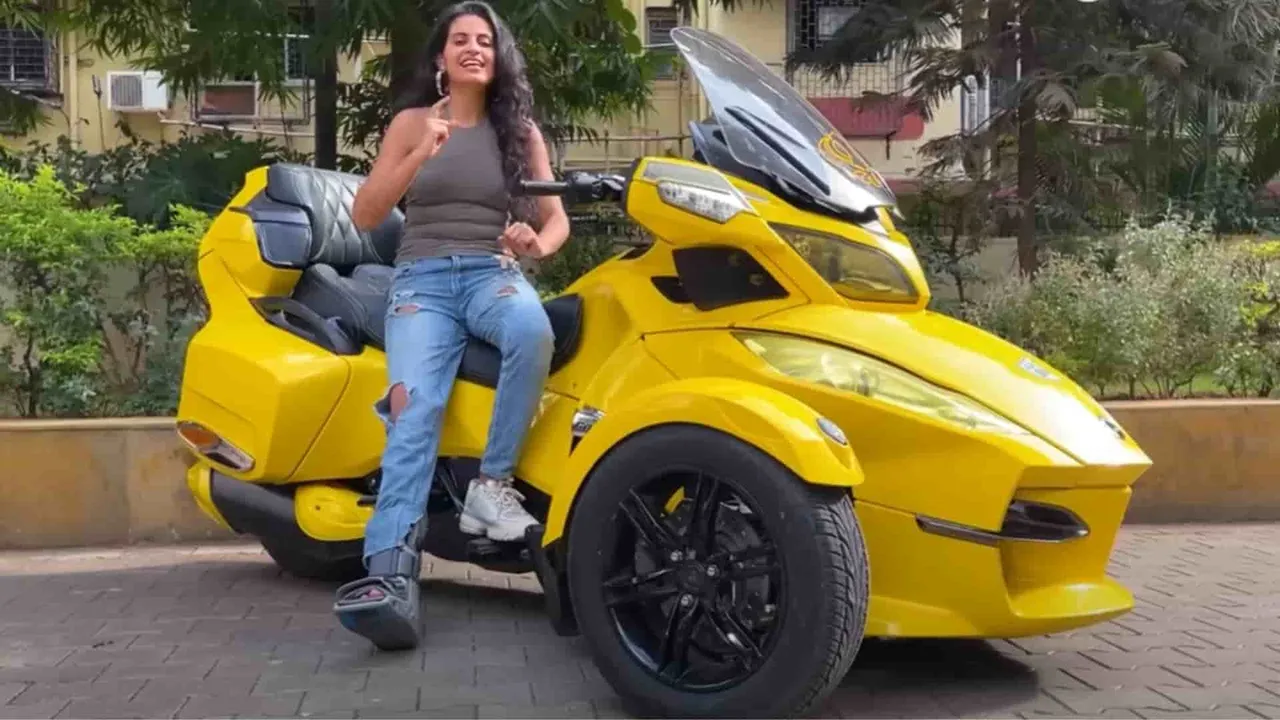 A viral video of a woman on a three-wheeled superbike has social media users stunned. A digital content creator Priyanka Kochhar took her three-wheeled motorcycle for a ride and recorded the reactions of people.
Priyanka Kocchar, also known as BikeWithGirl posted a video on Instagram showing off her bike and its features. The three-wheeled motorcycle, or a trike, is called a Can-Am Spyder. Since Kocchar's foot was fractured she was not supposed to be riding two-wheelers, so she upgraded to a three-wheeler.
The video followed Kocchar running errands and driving through the streets of Mumbai. People she passed by asked her questions about her vehicle and took selfies with her. One person asked whether she was the same girl that rides new motorcycles every day, to which she replied with yes.
As Kocchar travelled and interacted with people, she also explained the features of the trike and gave her feedback about the unconventional vehicle.
Kocchar went to a plant nursery and stored the plants in her vehicle's storage compartment before speeding off to run more errands. She and another biker also bonded over the matching colours of their vehicles and said they were "twinning".
Kocchar asked in her caption "What do you think this would cost?" and in the viral video when somebody asked about the cost, she shared that it was "A little less than one crore rupees".
Viral Video Woman On Superbike
Priyanka Kochhar's video went viral and was viewed more than 5.8 million times and almost reached three hundred thousand likes.
Social media users were delighted by the video and quipped that the trike was similar to an auto-rickshaw with different wheel placements. Others mentioned the trike's large size and joked that she had created a roadblock.
Fans of Priyanka Kochhar who had seen in one of her previous videos that she had injured her leg asked her how her leg was doing. People who were unaware of her foot being fractured were confused about her footwear and assumed it was a fashion statement.
---
Suggested Reading: Widowed at 19, Ambika Raj Is Now Preparing For All-India Solo Bike Ride