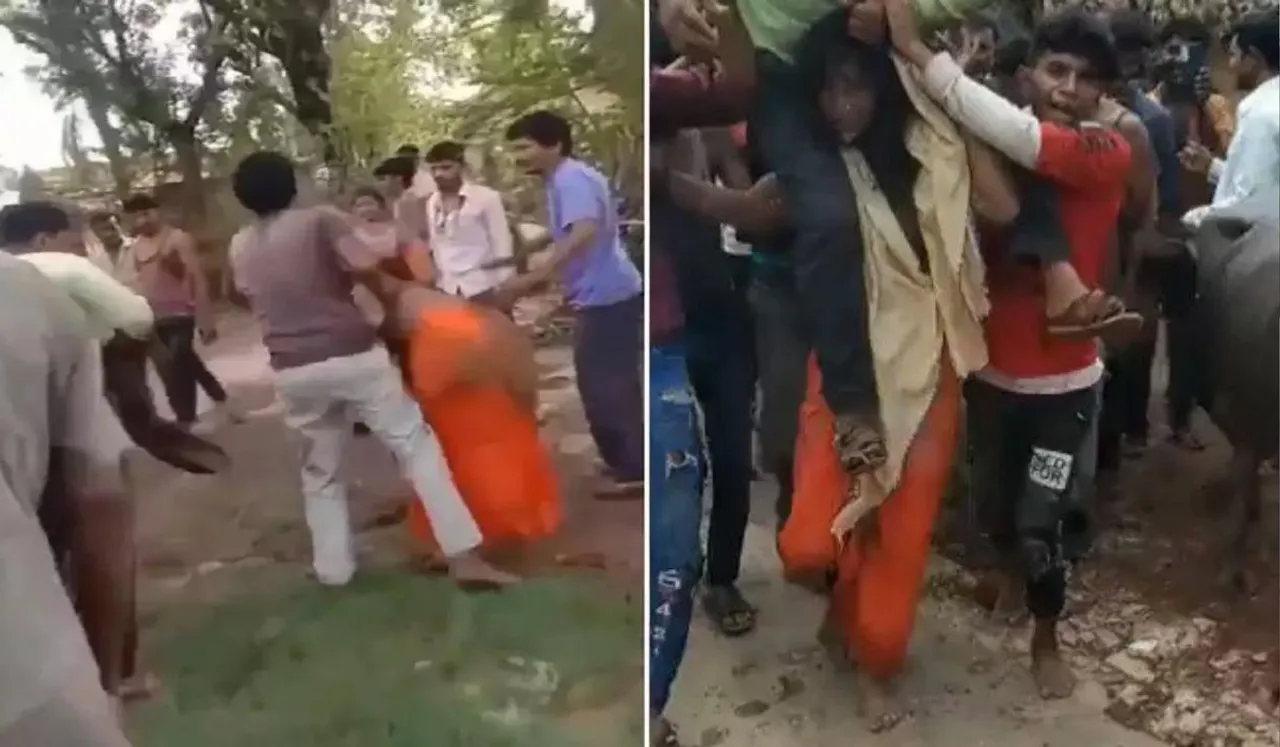 Madhya Pradesh woman was assaulted in front of the entire village for allegedly having an affair with another man despite being married. The video of the incident went viral in which the victim can be seen being beaten and thrashed while the on-lookers make video and laugh it out.
The viral video shows a tribal woman being dragged and beaten on the road in front of other villagers by her husband. The woman was accused of cheating on her husband and thus subjected to such brutality.
The villagers who were present witnessed the entire incident but did not meddle to save the woman. In fact, in the video people can be heard laughing and recording the incident instead of helping. Reportedly, a police case has been filed against 12 people.
Married MP Woman Assaulted
The incident was reported from Borpadav Village which comes under the Dewas district of Madhya Pradesh on July 3. The 32-year-old woman, who is a mother of three, left home on July 2 and she was later spotted at the house of another man who is suspected to be her partner.
As a punishment, the tribal men thrashed her in public in front of the villagers and her own children. The men publically flogged her with a belt and her clothes were damaged. The husband and on-lookers also assaulted her and she was forcibly paraded in the entire village while carrying her husband on her shoulder.  Reportedly, only two elderly had come to her defence.
The police rushed to the spot upon receiving a call from a complainant named Bhilala and rescued the woman. After safeguarding her, they registered a case against 12 persons including her husband and arrested them all.
A report quoted Additional Superintendent of Police Suryakant Sharma saying that nine persons of the 12 named had been arrested while other accused were being identified and will be nabbed soon.
Reportedly, the woman and Bhilala had been acquainted for six months and she went to his place because her husband suspected her character and used to beat her up.
---
Suggested Reading: NFHS-5 Shows 30% Women In India Face Sexual Violence: Where Are The Laws?