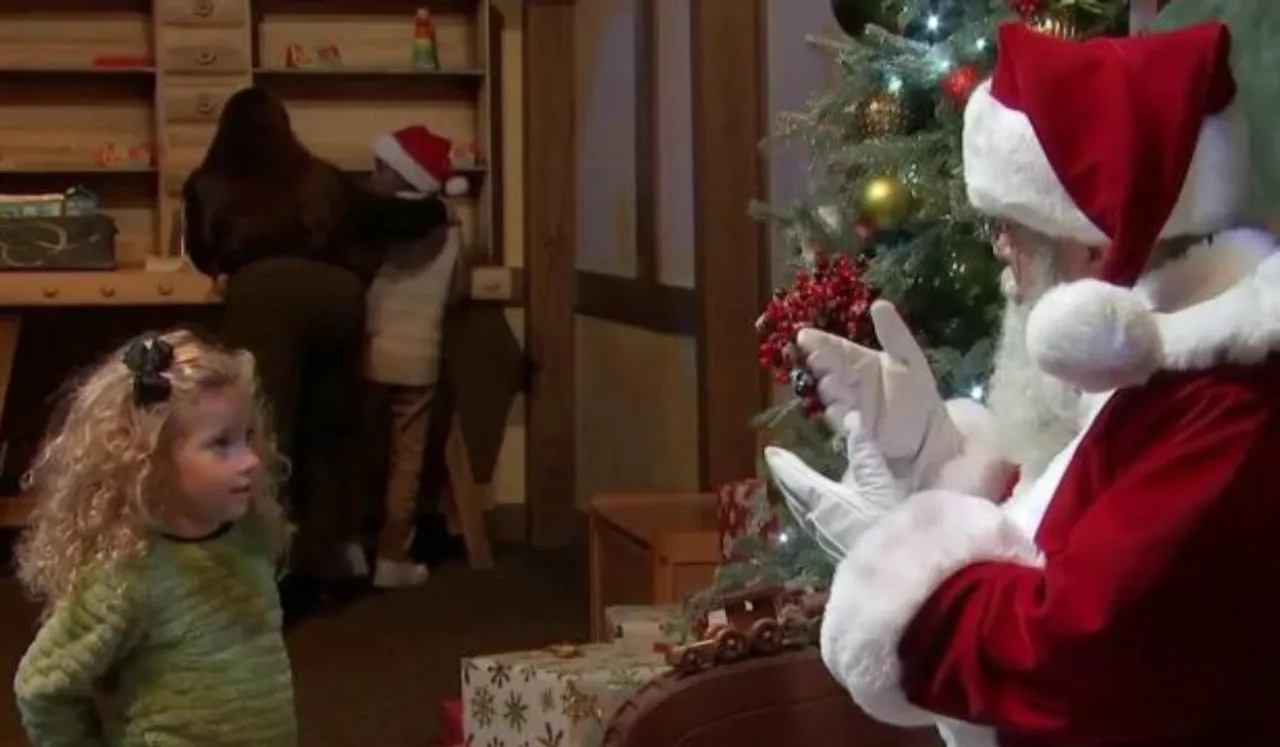 Imagine your genuine wish for your mom's business to flourish around the holidays is fulfilled or someone pays off for gifts for your children when you don't have any money on you. These are the kind of heartwarming stories around the holiday season that not just make you smile but also imbibe hope in the goodness of humankind.
As we kickstart our holiday season, let's take a look at five stories where people experienced their Christmas miracles in the form of love and kindness from strangers.
---
Suggested reading: The Noel Diary To Boss Baby: 5 Feel-Good Christmas Films To Watch
---
5 Stories Of Kindness Around Christmas
When A Woman's Taco Shop Filled With Customers After Daughter's Christmas Wish Goes Viral 
"My heart breaks to see my mother watching her Taco shop's door all day and waiting for customers to walk in," wrote a girl named Isabel Milan in a video shared by a Taco shop owner on December 8.
Isabel's mother and aunt (Joy Milan and Kack Keomanivong) who own and run their Taco shop have faced a hard time running the place with hardly any walk-ins and Isabel thought of shooting the video and sharing it on social would help her mom in some way. The video garnered great attention on Tik Tok and the social media users felt sorry for the little girl and her family.
The video got over 38 million views and thousands of comments expressing empathy and love for the family and their situation.  "I'm crying over this woman's taco place being thousands of miles away from where I live," wrote one.
On Dec 9, in a video update, the family shared how they had been getting several orders and customers have been reaching out to them every since. The family said, "We're so overwhelmed by the support and we're still trying to take it all in."
"I want to thank everyone for the love and support the past few days," wrote Isabel in an update.
When A Principal Dressed Like 'Elf On The Shelf' For Her Students
The Southwestern Elementary School in Indiana brought in Christmas early with its principal Beth Hoeing becoming the torch bearer of the holiday cheer. In a now-viral video, Hoeing can be seen dressed up as an Elf sitting inside different shelves across the school building's corridors. Hiding in such places, she waits for children to spot her.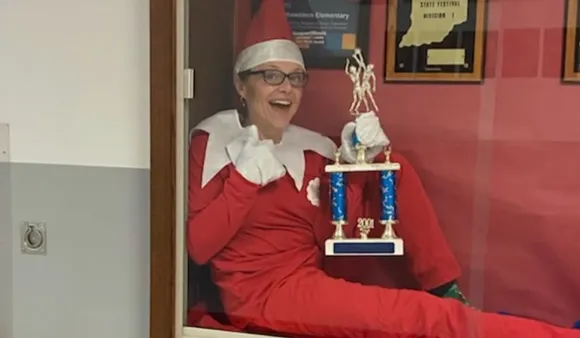 Principal Beth Hoeing
In a video shared by one of the students, she can be seen sitting beside a Christmas tree on one instance, duct-taped to the wall on another, and sitting inside a shelf in another. The video caption reads, "Tell me you have the collect principal without telling me you have the coolest principal." The video which has crossed over ten million views is being widely appreciated by social media users. "Tell me you love your job without telling me you love your job," commented a user.
The kids at school can be seen laughing and feeling happy looking at their principal going all in to celebrate the holiday mood. Hoeing's attempt at surprising the little children and bringing them to cheer is one of the most positive news that surfaced this month. The 'Elf on the Shelf' was inspired by a story from 1974 when a woman set up a pixie elf in her home, telling her children that the elf was there to keep an eye on them and report them to Santa Claus before Christmas.
When A Couple Paid Off A Single Mom's Christmas Gift Purchases For Her Kids
A couple in Colorado, United States, proved to be a blessing for Lisa, a single mom in the region. Lisa, who puts up clothes at a local store's layaway, couldn't believe it when a generous couple paid off her purchases.
The woman is a single mother who had selected clothes for her children. Lisa, who lives with partial paralysis, was on the verge of cancelling the purchase since she thought she would not be able to gather the money by the deadline. However, a couple contacted the store owner and paid off Lisa's purchases so she could carry the clothes for her kids back home without fear of making ends meet for at least gifts this month.
Lisa, who doesn't know the couple thanked the duo from the bottom of her heart. Dolores Miramontes, the customer service supervisor told TODAY that a couple in their mid-20s paid off about 500 dollars worth of purchases from the layaway items, The duo requested on staying anonymous.
Miramontes said that what was most wonderful in this whole story was to see that strangers can be kind and most people have big hearts at the end of the day. The store usually has a 30-day plan around the layaway plan. The deadline for paying off all holiday purchases was December 18. 
When Deaf Santa Clause Spread Holiday Cheer Among Deaf Kids By Using Sign Language
Santa came in early for deaf and hard-of-hearing kids in Texas this year and, not just that, he also communicated with each one of them using American Sign Language (ASL).
52-year-old Santa Charles Graves, also a member of the deaf community, paid a visit to a group of children in Texas. Travelling across the United States as one the few professionally certified deaf Santas, Graves chose to first do his bit for deaf children who often miss out on the experience. Graves is also certified to be available for a visit via Zoom.
The parents of these children expressed their gratitude and happiness over this act by Santa. "It was great seeing the kids respond to Santa and for them to see someone like them bringing in cheer around was heartwarming," one parent said. "While Santa Clauses have been spreading joy and gifts among kids across regions, most deaf kids don't get to witness it. So for these children to be able to connect and feel seen is so significant," said another.
The video shows the kids all excited about meeting Santa and their communication through ASL makes for an overwhelming watch.
When A Bakery Owner Let The Community Bake Cakes In His Oven Amidst High Energy Costs
The owner of Brickyard Bakery in England opened his heart and his bakery shop to the community around him so they could bake their holiday cakes amid the rising energy costs in the region.
Ed Hamilton-Trewit owner of the baker in New Yorkshire joined in the Christmas spirit after he offered to bake the people's cakes in his oven without any charges. Christmas cakes, which are of various shapes, ingredients and dense cream and fruits, require hours to get baked and hence lean on heavy usage of energy in the oven.
Hamilton-Trewit understood how difficult it would be for people in the community around him to do so, especially because the energy costs are shooting the roof this season. Therefore, he took to Facebook and posted an invite for people looking to bake a cake. "Please drop your unbaked Christmas cakes on Friday at my bakery, we can bake them over the weekend and you can collect the on Monday - Free of Charge," he wrote.