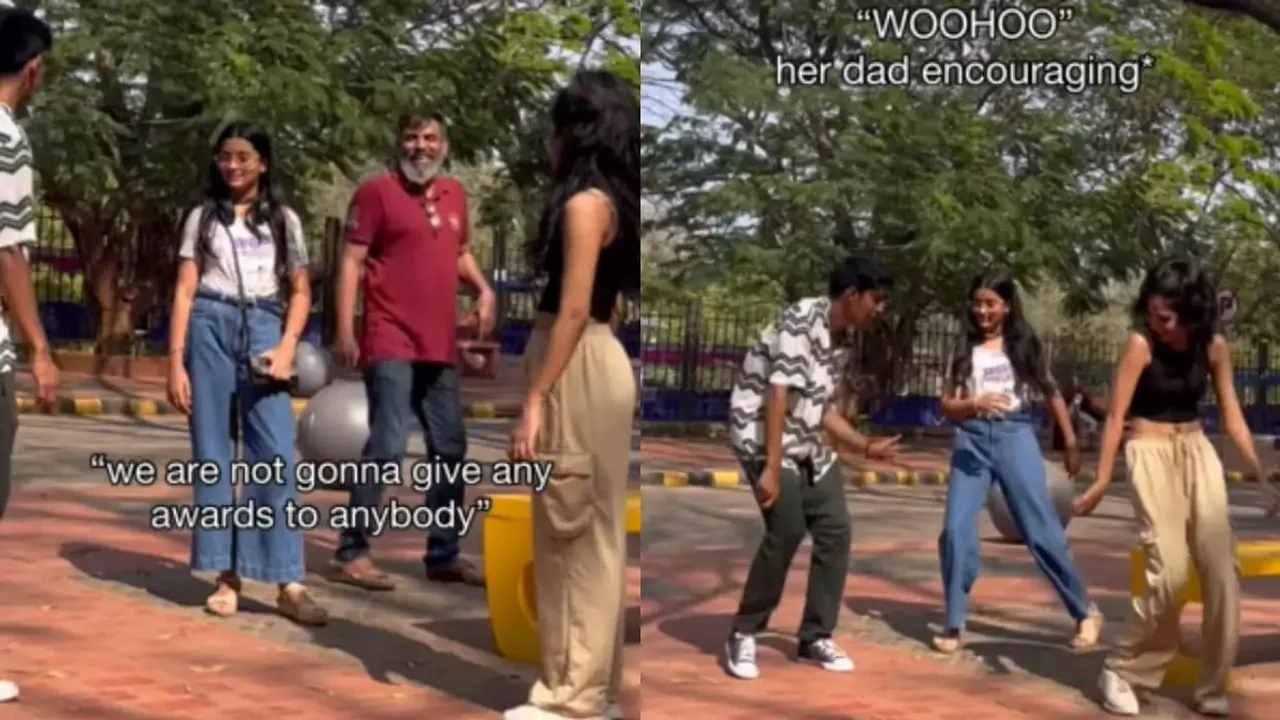 This heart-warming video of a father inspiring his daughter and son to dance among a crowd of unfamiliar people is definitely the most uplifting moment you'll witness today.
The man's positive message from a viral video is leaving a lasting impression on the internet. The video captures two dancers practising their choreography and creating a reel in a public setting, generating widespread attention and praise online.
Father Encourages Daughter For Dance Reel
The man and his children are captivated by the performance and observe it from a distance. Eventually, he approaches the dancers and solicits their assistance in teaching his children the moves, urging them to dance with confidence and without reservations.
Observing his daughter's reluctance, the man endeavours to motivate her, stating, "There is nothing called best. Do whatever you know."
Subsequently, the young girl and her brother attempt several dance moves with the group while the father inspires them with his wholesome encouragement, which has been gaining widespread popular attention on the internet.
The group of dancers shared a video with a message that included a quote about the lasting impact of emotions on children. They were reminded of the quote when a father approached them and asked if his children could join in on their dance video. The family was on a trip to Mangalore, and the children's positive energy, particularly the youngest boy's, left a lasting impression on the dancers. They danced together, and the parents, especially the father, were thrilled and enthusiastic throughout the experience.
The caption goes on to mention that while it is often tempting to focus on accumulating wealth and indulging in luxury, there is also value in cherishing the small pleasures in life. The user describes a memorable experience of dancing with a family and eliciting joy from the father's enthusiastic support. They emphasize that although pursuing financial success and a lavish lifestyle may be important, it is equally vital to appreciate the simple joys in life.
This  video has gained immense popularity and has it has garnered millions of views. Social media users were deeply moved by the father's heartfelt action.
---
Suggested Reading- Viral Video: Bride-To-Be Injured But Loving Fiancé Stands By Her Side