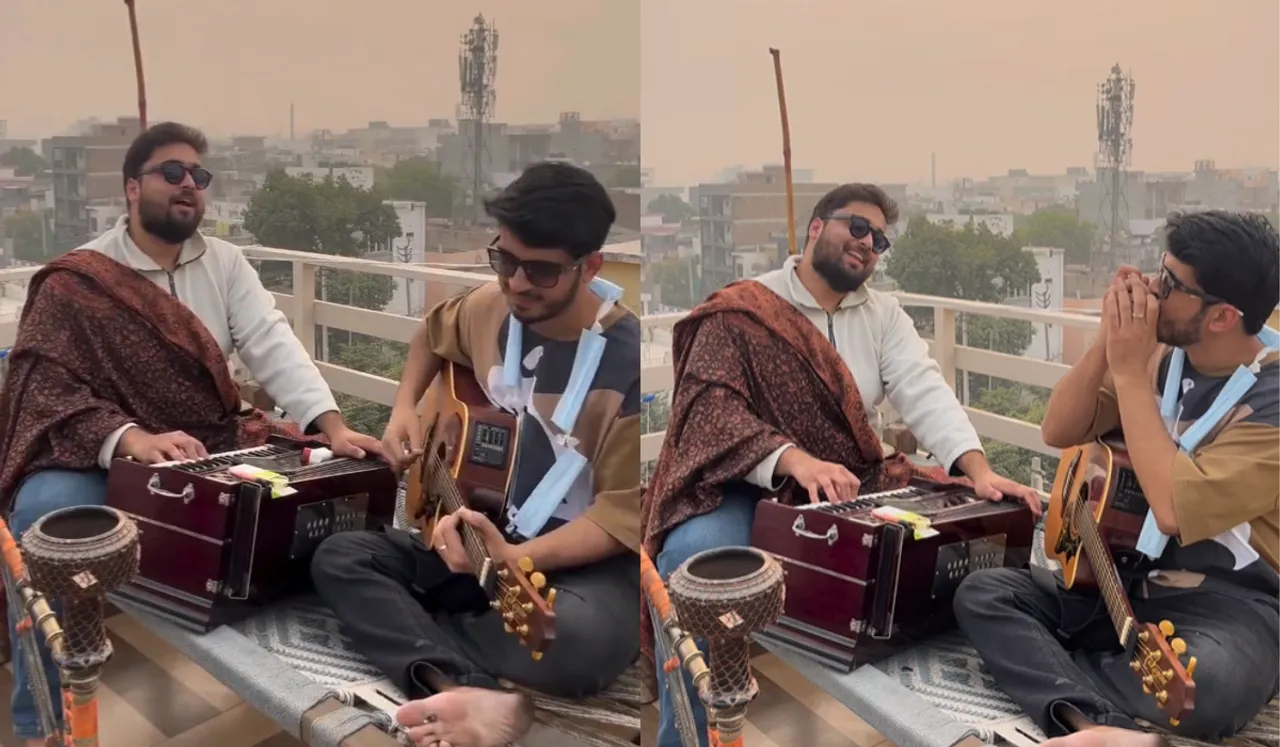 Video of musical duo Nirbhay and Vasu's melody on Delhi's smog: Balgamgarh Blues has gained traction on social not just because of its tunes but also for its relatable reference to the alarming rise in the city's air pollution. 
The song highlights the recent spike in AQI levels in Delhi NCR and the aftermath of its hazardous effect on the people. The musical duo picked up an artistic approach to draw attention to the crisis escalating political discourse. 
Song On Delhi's Alarming Air Pollution
As the pollution level in the national capital region has reached to critical level post-Diwali celebrations, to highlight the magnitude of the problem the musical duo picked Nusrat Fateh Ali's qawwali 'Tumhe Dillagi Bhoolani Padhegi' chords to take a satirical approach to the crisis. 
The lyrics were restructured and moulded by Nirbhay and Vasu who named the new song 'Balgamgarh Blues'. A  caption sharing the video on X (formerly Twitter) read "Khansi bani qawwali hai" (the lyrics of the song" 
The song emphasises the capital enveloped in a "dark blanket" highlighting the smog and also blames the government and politicians for not prioritising the residents' health and safety.
The video has received 1.96k views on X while receiving 142k views on Instagram soon after being posted as the count is still rising winning the hearts of the netizens. 
An Instagram user wrote "Don't know whether to laugh or cry" while the other appreciated "Finally someone using art for social awareness." 
On X a user appreciated writing "epic" another wrote, "One of the best creativity brother....this song is showing the reality of climate change and air pollution." 
AQI from 400-500 and above is considered "severe", from 300-400 is observed as "very poor", from 200-300  and "poor", and from 100-200 as moderate and post-Diwali, not just Delhi-NCR but many other Indian cities are facing low AQI crisis despite SC's order on banning firecrackers in all states to curb the crisis. 
---
Suggested Reading: Which Two Indian Cities Apart From Delhi Are World's Most Polluted?