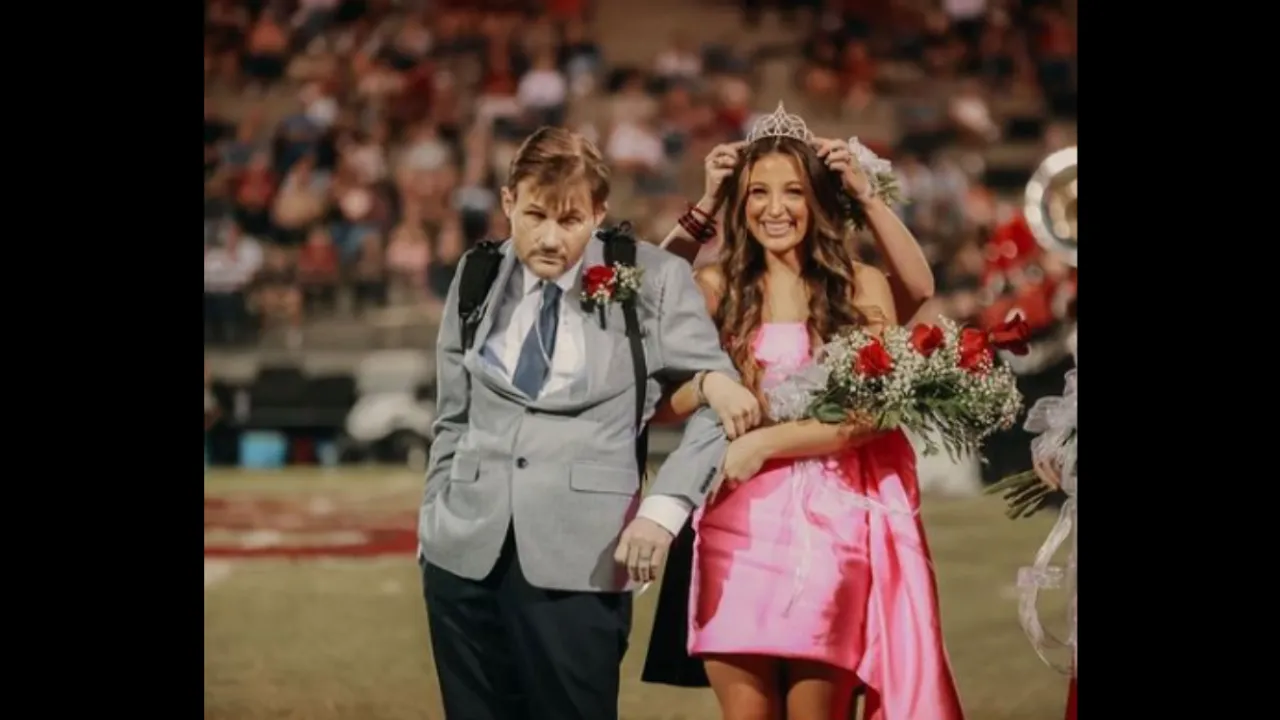 In a moving commitment to love and resilience, Brett Yancey, a father from Alabama, USA, defied the challenges posed by stage 4 oesophagal cancer to stand by his daughter, Sara Kate, on her special day. Battling this relentless illness for the past six years, Yancey underwent all kinds of treatments that exacted a toll on his health. Yet, when it came to his daughter's homecoming event, he refused to let his health condition become a barrier.
Walking with visible frailty and discomfort, Yancey leaned on his daughter for support. This heartwarming scene, where a father overcame physical limitations to share a precious moment with his daughter, resonated deeply with many. Sara Kate, moved by her father's strength, shared the heartwarming moment on her Instagram, expressing her gratitude.
Check out the Instagram post here. 
Sara Kate's post garnered widespread attention, drawing in an outpouring of support from the community. In her heartfelt message, she conveyed her deep appreciation for the school and its impact on shaping her into the person she is today. She thanked the community for their steadfast support throughout their challenging journey. The post touched the hearts of many, including Carrie Yancey, Brett's wife, who shared her emotional experience.
Sara Kate's Mom Reacts
Carrie Yancey revealed the intensity of the moment, expressing the emotions in her heart as she witnessed her husband holding their daughter tightly. She confessed to offering silent prayers, just hoping that he would make it through the event. Tears streamed down her face, mirroring the emotional weight of the occasion.
The Instagram post resonated with the online community, drawing comments from individuals who shared their own stories of resilience in the face of cancer. Another user wrote, "Stay proud this came up on my pages! So glad it did! Cancer survivor myself I know what it can do to your body! Praying for him and your family! Don't take anything behind you and remember to live every day like it's your last!."
The collective outpouring of support on social media is a testament to the impact of this inspiring story, reminding everyone to cherish the moments with loved ones and find strength in the face of adversity.
---
Suggested reading: Watch: Dad With Alzheimer's Gets Emotional Over Daughter's Tattoo