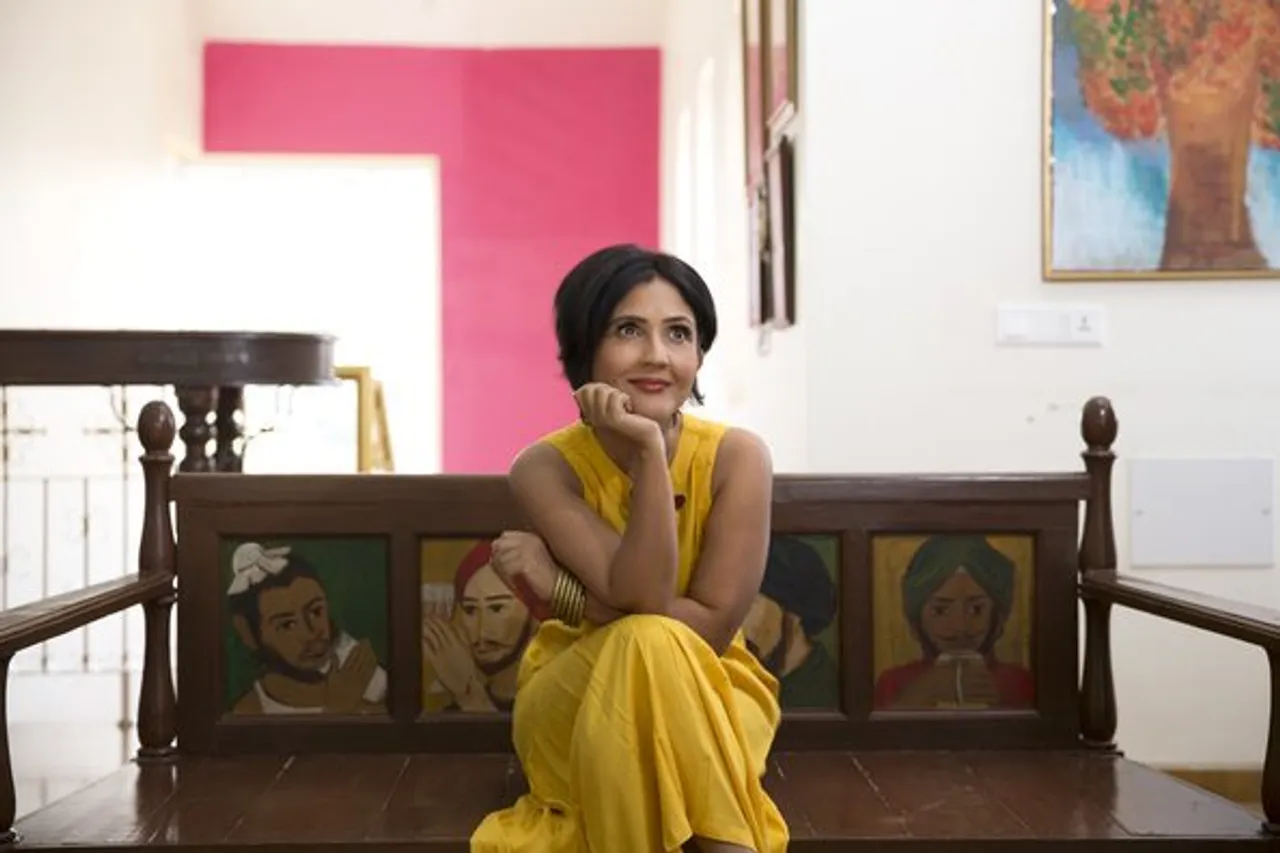 Author spotlight Anuja Chauhan: One of the most awaited events hosted by SheThePeople.TV  is the Women Writers Fest. The second virtual edition of the festival for the year 2021 took place on March 20.
Listening to authors helped us gain some amazing insights and we got to know about their struggles, the obstacles they faced, their interesting experiences and also their points of view on writing as women in society. During a author spotlight session Author Anuja Chauhan was in conversation with Archana Pai Kulkarni. Chauhan is a well-known name in the Indian rom-com genre. Her novels, Those Expensive Thakur Girls and The Zoya Factor were on the bestseller lists for a long time along with some of her other renowned works.
The Struggles A Woman Writer Has To Go Through
While talking about the challenges authors face in the publishing industry, Anuja Chauhan  shared that even after the writer's work gets published, in reality, it isn't completed. Chauhan feels that a writer is under constant pressure to do better with what they are going to present in the future.
She believes that the authenticity of writers comes from their own experiences. "Everybody's personal experiences are their raw data. Things that happen to you in the first person are your most individual source, and the things that a writer hears or reads are secondary sources. Individual experiences are the only richest source of inspiration. They are the ones that make a writer unique.
Writing about churn in society?
Chauhan also mentioned that she is more inclined to write about subjects with which she is  familiar and she understands better. When asked if she felt duty-bound as an author to meet societal expectations to write about the churn in society, Chauhan said that she doesn't feel pressurised but compelled to talk about the problems happening around her. Chauhan added that what she writes comes from within and not from any external  pressure.
"No, I don't feel pressured but somehow I feel compelled. I want to write about these things. So, it comes from within. It's not something artificially put on top. And I really do feel that nobody falls in love in a vacuum, right? You're falling in love in the middle of all kinds of issues that are being hotly debated; there is the largest structure inside which you're placed, even if you're falling in love, even if you're solving a murder mystery. There is all the stuff going around you and I think that if you put a character into his setting . . . he has to be woven into the setting. He has to be a part of it," she said.
Chauhan also spoke about the experiences in other fields and how these affect the way she writes now. Having worked in advertising for over 17 years, when she writes she has been trained to and has developed the practice of thinking along the x, y, z axes of the visuals, the dialogues and the background sounds. These elements are like a movie running in her head.
OTT platforms vs conventional platforms
On what excites her more to develop a story for the OTT platforms rather than for the conventional platforms, she said, "There is an opportunity to put in layers, right? You're not stuck into the two hours format for a film. You're not bound by the screenplay. You're not bound by the time duration and everything.  You can write many seasons, many layers, many characters, allow for growth of each character. So, it's just more layered than writing for a film perhaps, so that's why . . ."
Chauhan's latest book is a whodunit, Club You To Death. Not a blood and gore thriller, but more on the lines of a cosy crime. Chauhan also spoke about her rituals, her fitness regimen and about her process of writing.
Here is the link to the session: