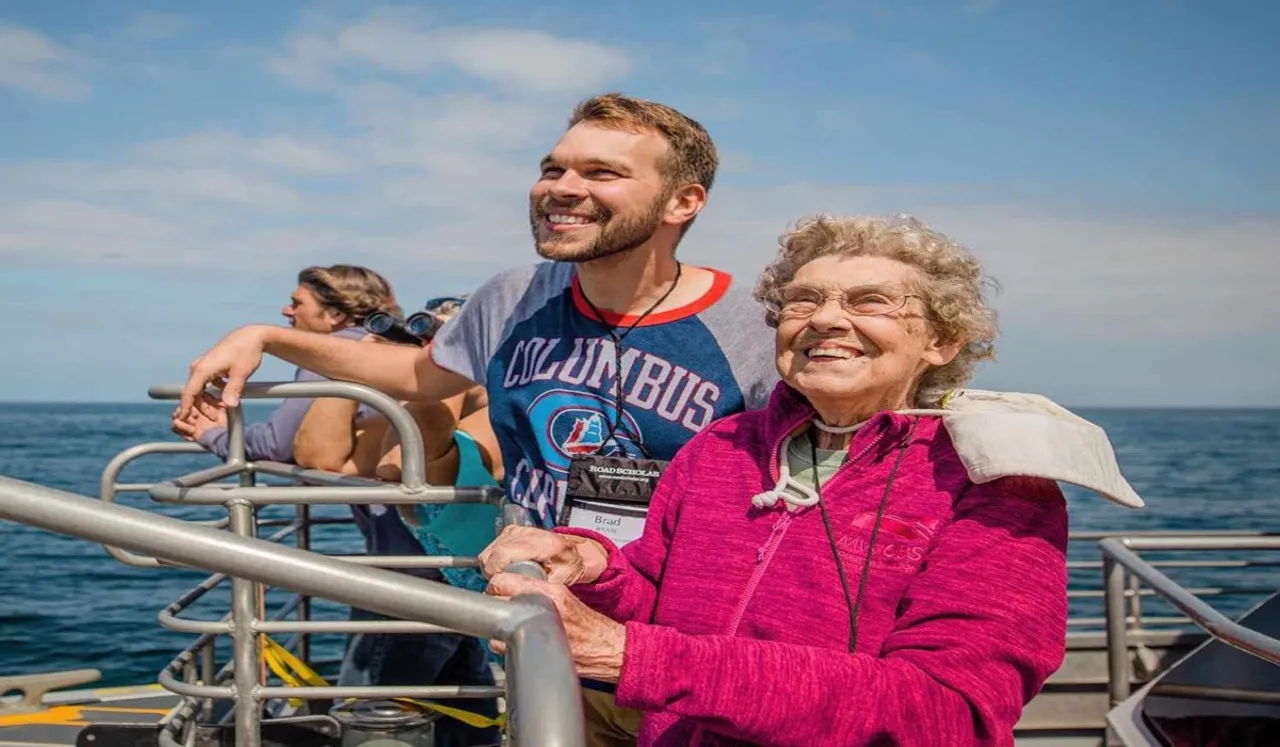 At 85 years old, Joy Ryan had never laid eyes on the vast expanse of the ocean or the majestic beauty of mountains. However, now, at the remarkable age of 93, she can proudly say she has witnessed every corner of the United States – visiting all 63 US National Parks. 
Her incredible journey was made possible by the unwavering determination of her grandson, Brad Ryan, who became inspired to travel with his grandmother back in 2015.
Meet Joy Ryan
"When I learned she had never experienced the great wildernesses of America – deserts, mountains, oceans, you name it – I knew I had to do something about it," Brad told CBS News in October 2022.
For most of her life, Joy's adventures were confined to fishing trips with her husband to Okeechobee during winters. 
But that all changed when Brad decided to take her to the Great Smoky Mountains National Park, igniting a spark of wanderlust within both of them.
"The more I read about the parks and realised how close they were to each other, the idea of embarking on this giant loop became an obsession," Brad shared. "I knew I had to see Grandma Joy at Old Faithful, the Redwoods, and the Grand Canyon. Our shared desire for travel, adventure, and connection made this journey a dream come true."
And so, the duo began planning their road trips, covering multiple parks each time they hit the road. By the time they spoke to CBS News in 2022, they had already checked off 62 parks from their list.
While their travels have been filled with breathtaking adventures like whale watching in the Channel Islands and marvelling at giant trees in the Redwood Forest, some of their most cherished moments happened during their car rides.
"As we hit the road together, we start talking about our lives," Brad shared. "Grandma Joy opened up about the difficult moments she faced in her 80s and 90s, things she had never shared with anyone before. In return, I shared some of my own trials and tribulations. The open road has a way of bringing forth these memories."
Joy, a mother of three and grandmother of four, has no trouble keeping up with Brad even during challenging mountain hikes. Her secret to staying active at her age? 
"Well, I guess it helps to be optimistic. And you have to have the will to do it. And I've been lucky health-wise that I'm able to do that," she said.
Brad proudly recounted a daring feat of his grandmother's where she went white water rafting at 91, tackling "class three rapids". The grand finale of their incredible journey took place at the National Park of American Samoa, a tiny Pacific Island over 3,600 miles off the coast of Australia. 
Brad and Joy completed their goal there, and park rangers rewarded them with certificates to celebrate this extraordinary accomplishment. Her story reminds us that age is no barrier to living life to the fullest and that the road to adventure and connection can be found at any age. 
---
Suggested Reading: The Lizzo Lawsuit: Unearthing Power Imbalance And Alleged Misuse
---