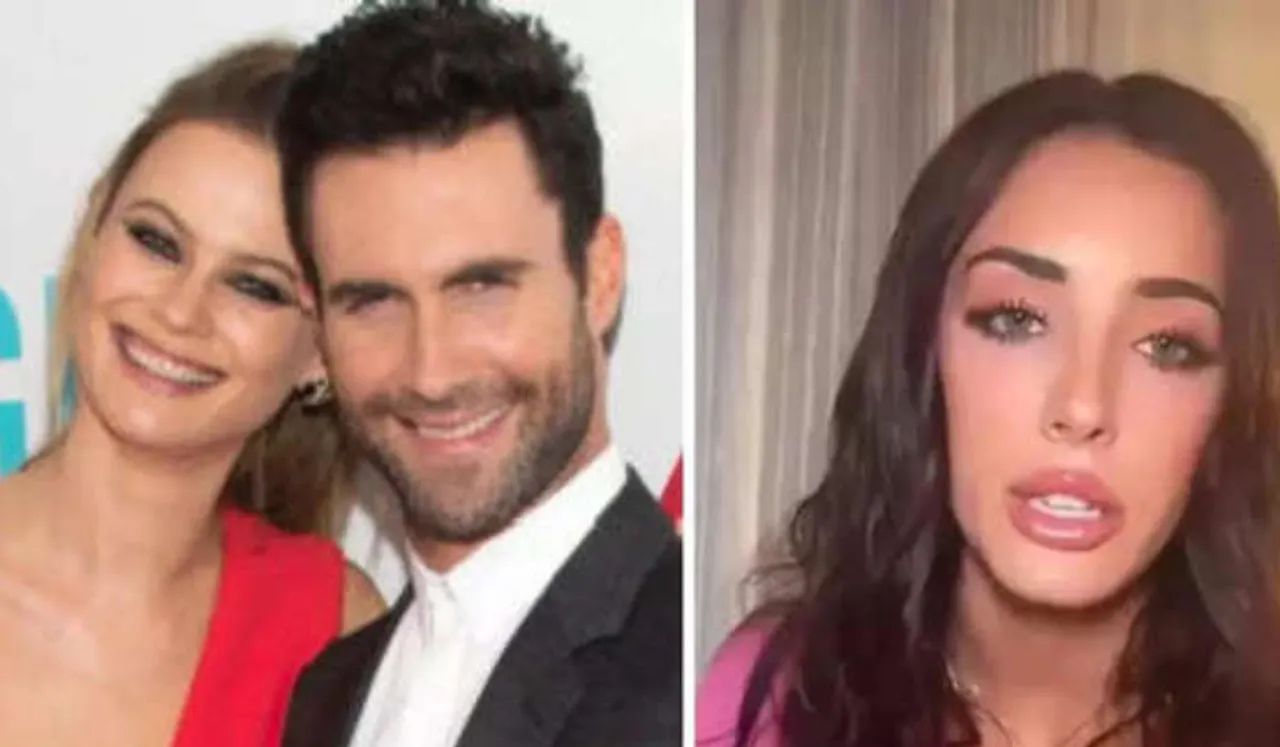 In a shocking revelation made recently, famous singer-performer Adam Levine has come under the radar after a model claimed that he had an affair with her at the time when his wife, supermodel Behati Prinsloo, was pregnant. She also alleged that the singer wanted to name his third baby after her.
Sumner Stroh revealed details about her alleged affair with the Maroon 5 singer in a video she posted on TikTok. Stroh said that she is coming forward now with the claims because her friends were threatening to share DM screenshots of the chats she had with the singer to the media.
---
Suggested reading: Baby On Board: Adam Levine and Behati Prinsloo Expecting Third Child
---
Who is Sumner Stroh?
Sumner Stroh is a 23-year-old social media influencer and model. She was in LA when they had an affair, according to her post. Saying that she was young and naive when she moved to LA from Texas and got easily manipulated, Stroh also shared a screenshot of conversations she had with Levine. Claiming that the singer wished to name his third child after her, Stroh expressed guilt for causing pain to Levine's wife, Behati Prinsloo. Her caption read: "Embarrassed, I was involved with a man with this utter lack of remorse and respect."
In a screenshot Stroh shared, Levine, is seen asking the model if it would be okay for him to keep his son's name, Sumner.
Stroh mentioned in the video that she was having an affair with a man who is married to a Victoia Secret model. "At the time, I was young, nice and, I mean, quite frankly, I feel exploited," she said. The Instagram model further clarified that the reason for this revelation isn't because she is seeking sympathy. "I fully realise that I'm not a victim in this. I'm not the one who is really getting hurt here. It's Behati and her children, and for that, I'm so so sorry," she said. 
Stroh also claimed that while she was under the misconception that their marriage was almost over, she later learned that this was not the case and tried keeping the affair under wraps. In her long clarification, Stroh mentioned that because her friends were trying to sell the private chats to tabloids, she had to come out and reveal everything publicly.
The Maroon 5 star married model Behati Prinsloo in 2014. Prinsloo is currently pregnant with their third child.