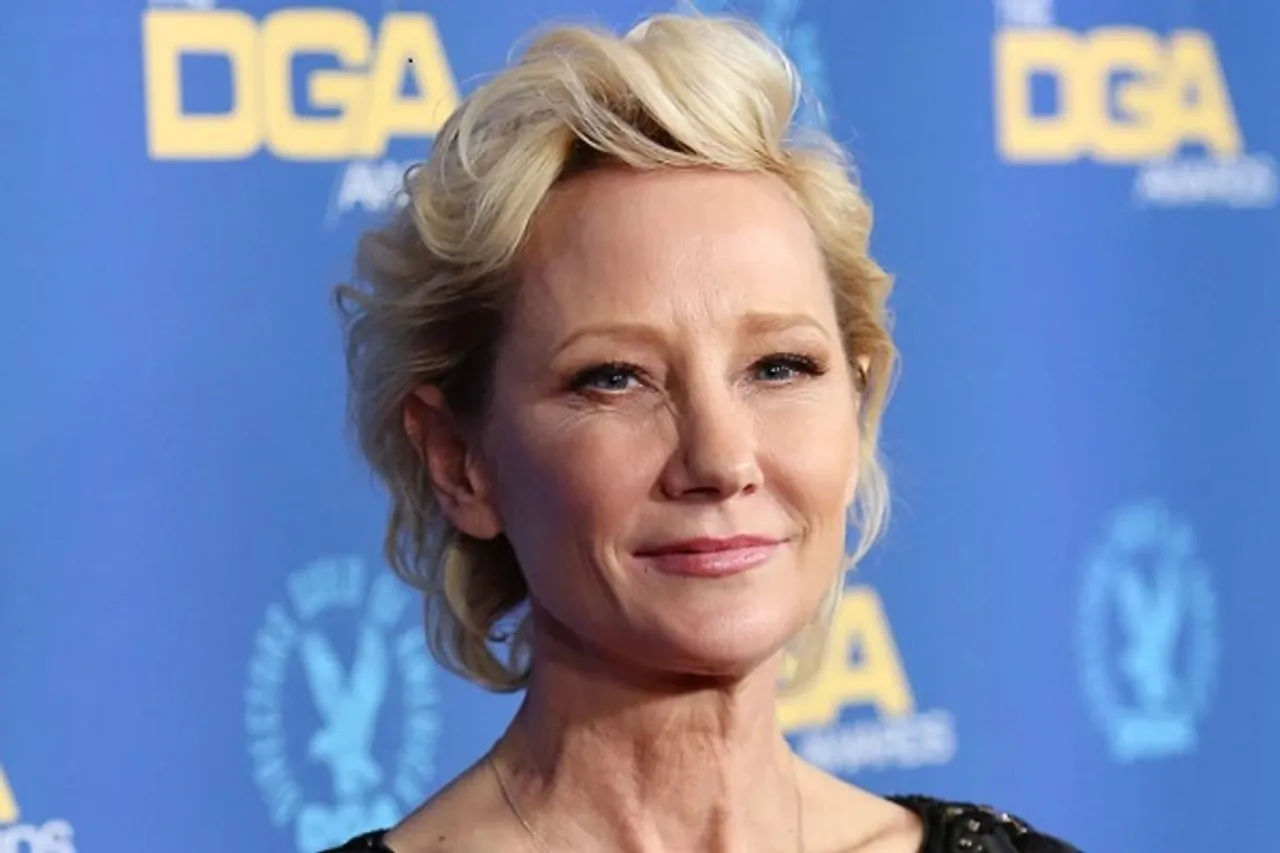 Actress Anne Heche was transported to a hospital in critical condition following a car accident in California. Heche, 53, was driving a blue Mini Cooper when she first crashed into a garage of an apartment complex. Shortly after her first crash, Heche then crashed into a nearby home in Mar Vista and ignited a fire, according to media reports. The fire reportedly engulfed the house, and Heche was rushed to a Los Angeles hospital by ambulance.
Witnesses told the press they tried to help the actress out of her car before she fled. Anne sustained burn injuries and was "conscious and breathing" when she was placed on a stretcher.
Who Is Anne Heche?
Heche first rose to fame on the soap opera Another World, where she played the dual role of twins Vicky Hudson and Marley Love from 1987 to 1991 and earned a Daytime Emmy Award for her performance. She followed that with roles in films like Donnie Brasco, Six Days Seven Nights, and Wag the Dog.
She has also appeared in numerous television series more recently, including The Brave, Quantico, and Chicago P.D.
The actor has spoken publicly about her troubles with substance abuse.
"I drank. I smoked. I did drugs. I had sex with people. I did anything I could to get the shame out of my life," she told ABC News in 2020.
The actress, who dated Ellen DeGeneres in the 90s before marrying cameraman Coleman Laffoon and dating actor James Tupper, said she turned to booze and drugs to deal with the trauma of being sexually abused by her father, Donald Heche.
Her romantic relationship with DeGeneres in the late '90s resulted in intense media attention at the time, much to Heche's professional frustration. In a 2021 interview with Page Six, Heche said she felt "blacklisted" after going public with their relationship.
Heche has two children of her own, one with Laffoon and one with Tupper. She was last seen in the film 13 Minutes in 2021.
---
Suggested Reading: Who Is Alyssa Farah Griffin? Political Advisor And Rumoured New Co-Host For 'The View'
---