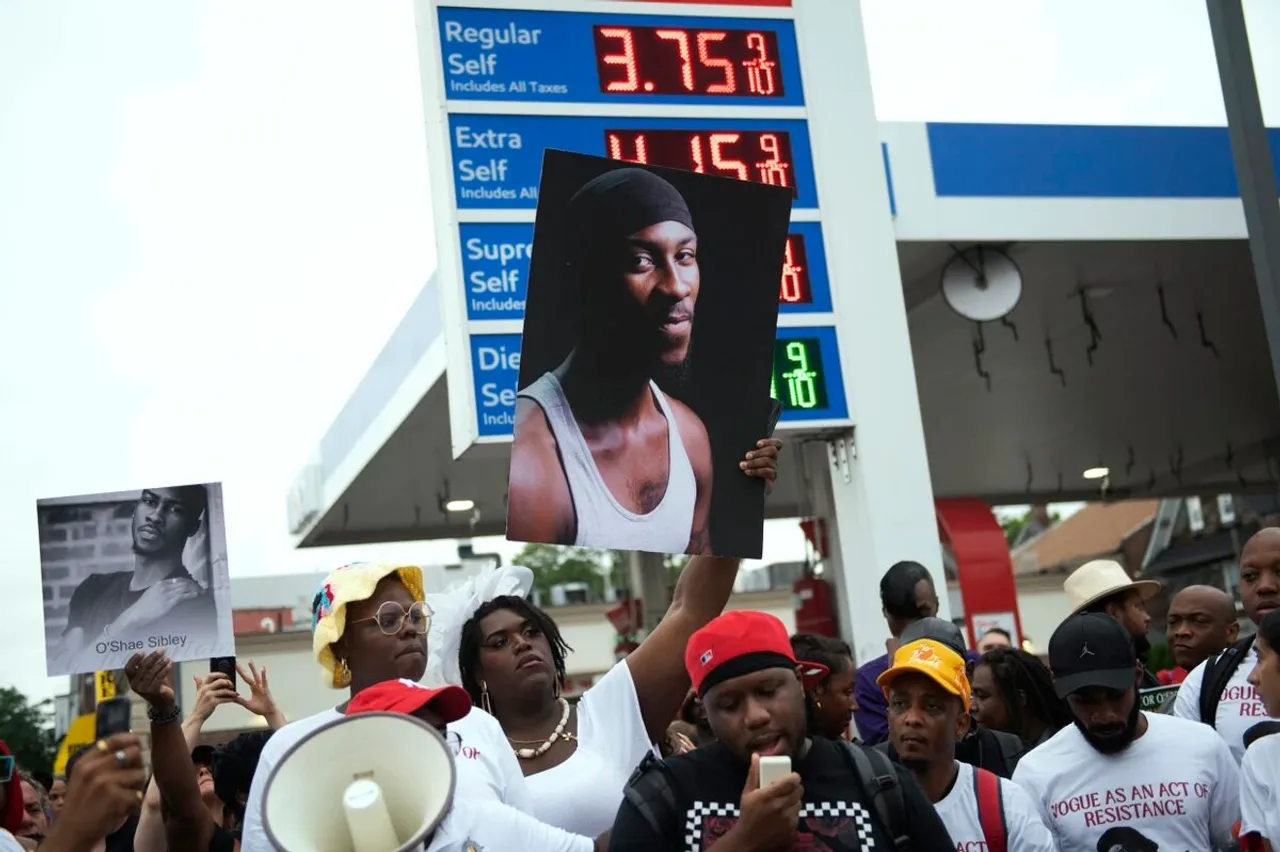 A wave of shock and sorrow has swept across the city of New York after a 17-year-old high school student was charged with the murder of O'Shae Sibley, a 28-year-old Black gay dancer and choreographer. 
The incident, labelled as a hate crime, took place on July 29th during a confrontation at a Brooklyn gas station, leaving a community devastated and prompting reactions from notable figures like Beyoncé and Spike Lee.
The victim, O'Shae Sibley, known for his remarkable talent and vibrant spirit, fell victim to a single stab wound to the chest during a heated altercation at the gas station. 
US Teen Charged With Hate Crime
As the news of the tragedy broke, reactions poured in from all corners, reflecting the depth of the impact Sibley had on those who knew him and beyond.
"This could have been my own son," New York Mayor Eric Adams, himself Black, expressed during a poignant news conference held at the very gas station where the apprehension of the suspect was announced. His words captured the shared anguish of a city grappling with the loss of a promising life.
The 17-year-old suspect, whose identity has not been disclosed, voluntarily surrendered on Friday evening, according to Joseph Kenny, an assistant chief at the New York Police Department's detective bureau. The teen now faces charges of second-degree murder as a hate crime, alongside criminal possession of a weapon.
Tragically, the confrontation leading to Sibley's untimely death was caught on camera. The footage revealed Sibley and several companions enjoying a summer night, shirtless and carefree, at the gas station. The situation took a grim turn when the suspect and his associates began hurling derogatory slurs and engaging in hateful speech directed at Sibley, who was dancing to music playing from their car.
"They unleashed a torrent of homophobic and racially offensive remarks, all while demanding an end to the dancing," explained Joseph Kenny, highlighting the intensity of the altercation that persisted for four agonising minutes. 
The clash culminated with a fatal stab to Sibley's chest, piercing his heart. He was subsequently declared dead upon his arrival at the hospital. The loss of O'Shae Sibley has reverberated throughout the entertainment world, prompting tributes from icons like Beyoncé, who paid homage to the victim on her website with the message, "Rest in Power O'Shae Sibley." 
Filmmaker Spike Lee, too, honoured Sibley's memory by sharing a photo on Instagram that depicted him dancing joyfully against a backdrop of rainbow colours. The poignant caption, "Always loved," was accompanied by the hashtag #saytheirnames, an earnest plea to remember and acknowledge the victims of systemic racism and racial injustice.
---
Suggested Reading: Long Jail Time, Harsh Penalties: What Does Iran's New Hijab Law Say
---