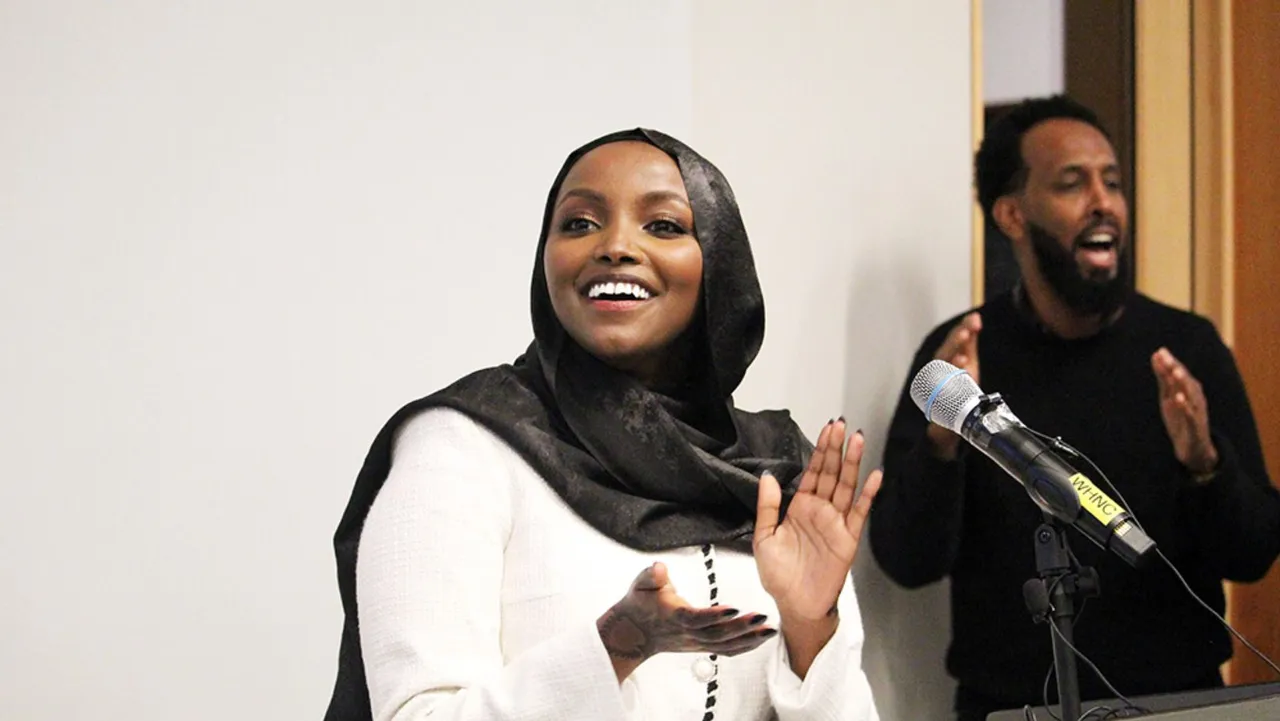 Nadia Mohamed achieved a historic milestone when St. Louis Park elected her as its new mayor, making her the first Somali-American to be elected as a mayor in the United States. About 59% of voters selected Mohammed as their top choice for mayor, surpassing Dale A. Anderson.
Mohamed during her acceptance speech at the Westwood Hills Nature Center in St. Louis Park expressed her gratitude. She stated, "I am sincerely thankful to everyone. This election holds great significance, and I am genuinely appreciative of the opportunity to lead our wonderful city."
The new mayor of St. Louis Park (MN) is Nadia Mohamed.

What could possibly go wrong? Just remember, they wanted this. pic.twitter.com/JHlxJ2ag54

— iamyesyouareno (@iamyesyouareno) November 8, 2023
Who Is Nadia Mohamed?
According to votenadiaforslpmayor.com, Mohamed and her family relocated to St. Louis Park when she was 10, where she attended local schools and graduated from St. Louis Park High. With a bachelor's degree in Human Resources and ongoing studies in educational leadership for a master's degree, she ran for the SLP City Council in 2019 and currently serves on the council.
Often leading in various initiatives, whether in housing, economic development, sustainability, or other areas, St. Louis Park City has a proud history of progressive change. As a policymaker, advocate, and equity strategist, Mohamed's focus remains on community engagement, active listening, and continuing the progressive changes that benefit our residents.
Her campaign centred around people, valuing the voices of all residents. Building partnerships within the community, with businesses, schools, and stakeholders, is how Mohamed plans to find innovative solutions to the community's problems.
Not The First Somalian Leader
In 2021, Deqa Dhalac was unanimously elected as mayor by the South Portland, Maine, city council, making her the nation's first Somali-American mayor, as reported by New American Leaders, an organization dedicated to training and inspiring immigrants to pursue political office.
According to CNN, Ghida Dagher, the president of the organization, views the increasing presence of Somali American women in US politics as indicative of a new era.
Dagher expressed that Mohamed has shown commitment as a public servant, and she looks forward to the newly-elected mayor providing a novel perspective and voice to city government, possibly filling a gap in representation.
Mohamed is scheduled to be sworn into office in January. In the meantime, she indicated that she will maintain her focus on the housing and public safety initiatives of the city council.
---
Suggested Reading: Who Is Ilhan Omar? US legislator Ousted From Foreign Affairs Committee