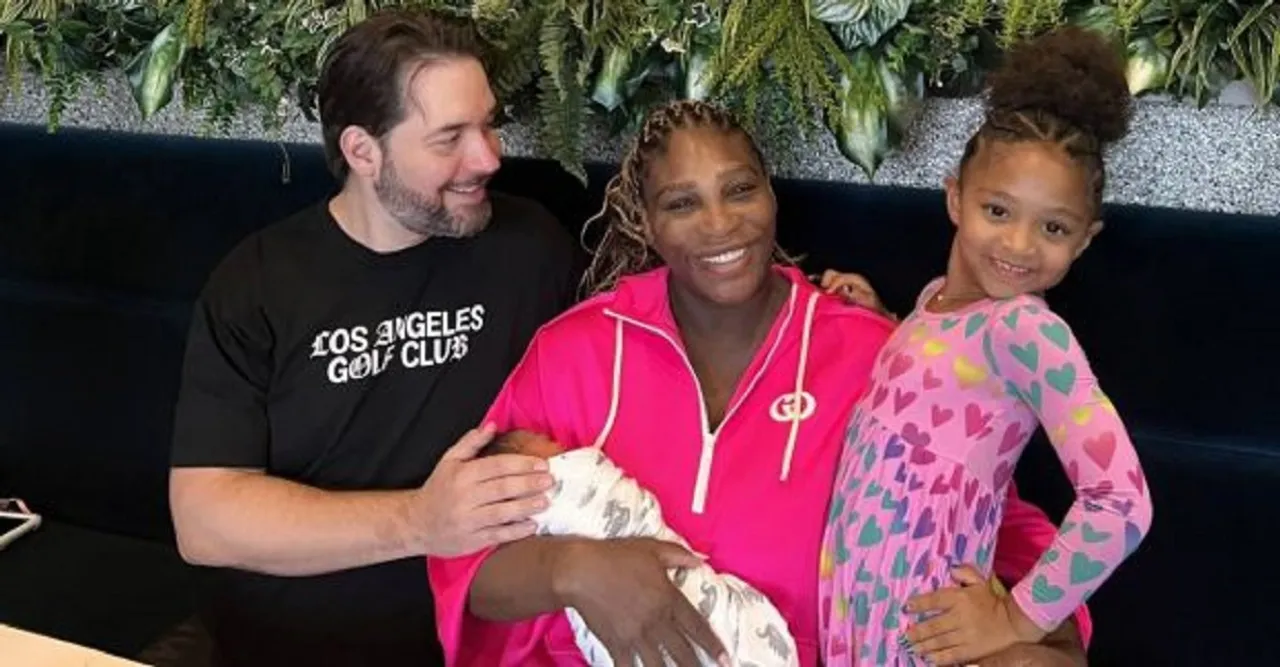 Tennis star Serena Williams is a mother again as she welcomed her second baby with her husband, tech entrepreneur husband Alexis Ohanian.

"I'm grateful to report our house is teaming with love: a happy & healthy newborn girl and happy & healthy mama. Feeling grateful," Ohanian wrote in the caption of a post that showed him, Williams and their four-year-old daughter Olympia embracing the newborn.

Addressing his tennis star wife, 41, he wrote, "You've now given me another incomparable gift — you're the GMOAT."
Williams revealed the name of the newborn as Adira River. 
Alexis had opened up about having a second baby in an interview with People, "We're not first-time parents anymore. I feel more confident about having a newborn but we're also obviously taking every precaution and doing everything we can to make sure everything goes smoothly for Serena."
In a 2023 interview, Serena said that becoming a mother was both an achievement and a challenge. After her retirement from Tennis, she told Vogue that she thought it was unfair that she had to choose between being a mom and a professional tennis player.
"Believe me, I never wanted to have to choose between tennis and a family," she said. "I don't think it's fair. If I were a guy, I wouldn't be writing this because I'd be out there playing and winning while my wife was doing the physical labour of expanding our family."
"I have never liked the word 'retirement,'" Williams wrote. "Maybe the best word to describe what I'm up to is 'evolution.' I'm here to tell you that I'm evolving away from tennis, toward other things that are important to me," said the 23-time Grand Slam champion.
---
Suggested Reading: 'Mother, Champion, Queen, Goddess' Serena Williams Slayed In Jacket