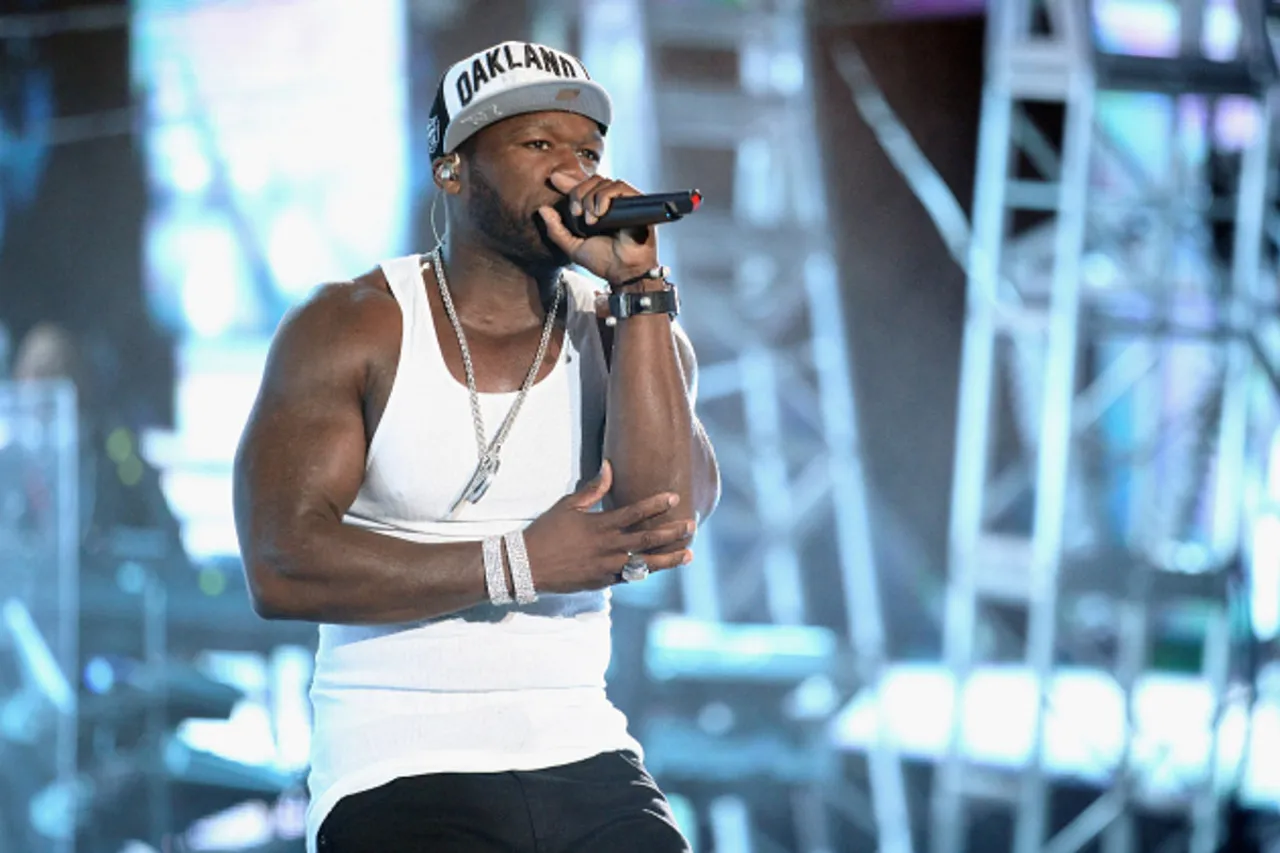 American rapper 50 Cent, known by his real name Curtis James Jackson III, made headlines on Wednesday night during his concert at the Crypto.com Arena in Los Angeles. A seemingly routine performance took a dramatic turn when the rapper threw a malfunctioning microphone into the audience, inadvertently injuring a female fan.
Mic Mishap Leads To Fan Injury
During his "Final Lap" tour for 2023, 50 Cent encountered technical difficulties with his microphones while on stage. 
According to reports, the rapper was handed two non-functional microphones in succession, which seemed to agitate him. 
The first microphone was dropped at the edge of the stage, but the situation escalated when he received the second malfunctioning microphone.
OUCH!—50 Cent is in hot water after launching a malfunctioning microphone at the production crew during his performance at Crypto Arena.

The microphone struck Power 106 radio host, Bryhana Monegain and left a nasty gash on her forehead.

She has since filed a police report for… pic.twitter.com/Vp7XkY3tPW

— Amiri King (@AmiriKing) September 1, 2023
Video footage of the incident has gone viral on social media, capturing the moment when 50 Cent, visibly frustrated, launched the microphone into the crowd. 
Unfortunately, the video does not clearly show where the device landed.
The microphone struck a concertgoer identified as Bryhana Monegain, a host at a local radio station,  Page Six reported.
The impact reportedly hit her forehead, resulting in a gruesome injury.
Criminal Battery Suspect
In response to the incident, Bryhana Monegain filed a police report on Wednesday night. 
As a consequence, 50 Cent is now a suspect in a criminal felony battery case, according to TMZ.
50 Cent, whose rise to fame came with his debut album "Get Rich or Die Tryin'" in 2003, has not commented on the situation at the time of this report. 
This unexpected incident has generated significant attention on social media and within the entertainment industry.
The rapper's "Final Lap" tour had been highly anticipated by fans, but this unfortunate incident has overshadowed the performance, leaving both fans and authorities concerned about concert safety.
Authorities are expected to conduct a thorough investigation into the matter, and further details are awaited regarding the legal implications for 50 Cent.
---
Suggested Reading: Hollywood Writers' Strike: Financial Struggles Amid Prolonged Protests
---