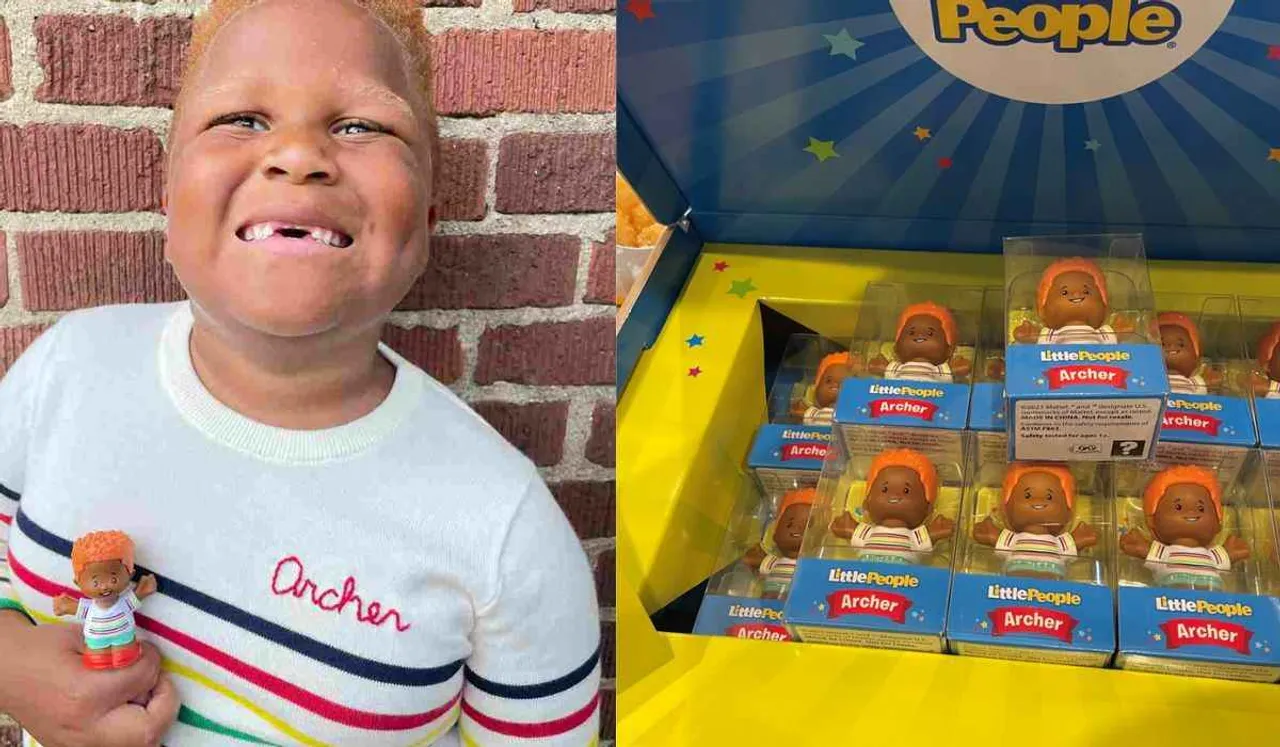 Fischer Toys made an unbelievable dream come true when a mother asked for a toy to represent her 5-year-old black adopted son on his birthday. She wanted her son to feel represented in his predominantly white school.    
Mother Asks For Toy That Looks Like Son
Niki Coffman, mother of Archer Coffman talks with Today.com- a report by Danielle-Campoamor- about how it was difficult to represent and surround her kid with representations that reflected people looking like her boy. She exclaimed, "I'm in a really unique position as a white wooman with a Black kid to help people understand why representation matters."
She has been finding toys, art supplies, and stationaries for five years that would represent her son and other kids like him that were hard to find.
Nikki contacted many companies to make products that would represent her son and when they failed to do so she still emailed them politely, saying "Do better."
In this search, Nikki emailed one such company called the Fischer Price-A Little People Toy, and their whole team got immensely touched by this mother's email.
On Arch's 5th birthday, Nikki asked people to donate diverse books, toys, art supplies, holiday decorations, etc that would be inclusive to her adopted black kid to his predominantly white preschool.
Soon after Archie's fifth birthday, he receives a surprise gift from Fisher Price's whole team- A toy just like him.
On receiving the package, Niki described how it was an emotional moment for him while little Archie was jumping around the house screaming "It's me! It's me!"
When asked by Archie how it feels to have a toy that looks just like him, he replied " It feels nice" adding, "Everyone should have a toy that looks like them."
Mother took it to Instagram to thank Today.com as well as Fischer-Price and everyone who supported her.
Nikki in further conversation adds how she worries about people looking her kid as he will grow into an adult, and how she fears her son to be killed by a cop just for being brown. She says, "I can't control any of that, but what I can do right now is to make sure that the spaces he's in right now help him know how incredible he is."
She hopes that people would understand how important representation is, while companies like Fischer-Price would keep on making toys inclusive to kids of all types.
Little Archie keeps on donating Little People Toy with "brown skin just like me" for his friends. He calls is "Archie Army".
---
Suggested Reading: Mattel Introduces Barbie With Down Syndrome: Why Is This Move Ground-Breaking?