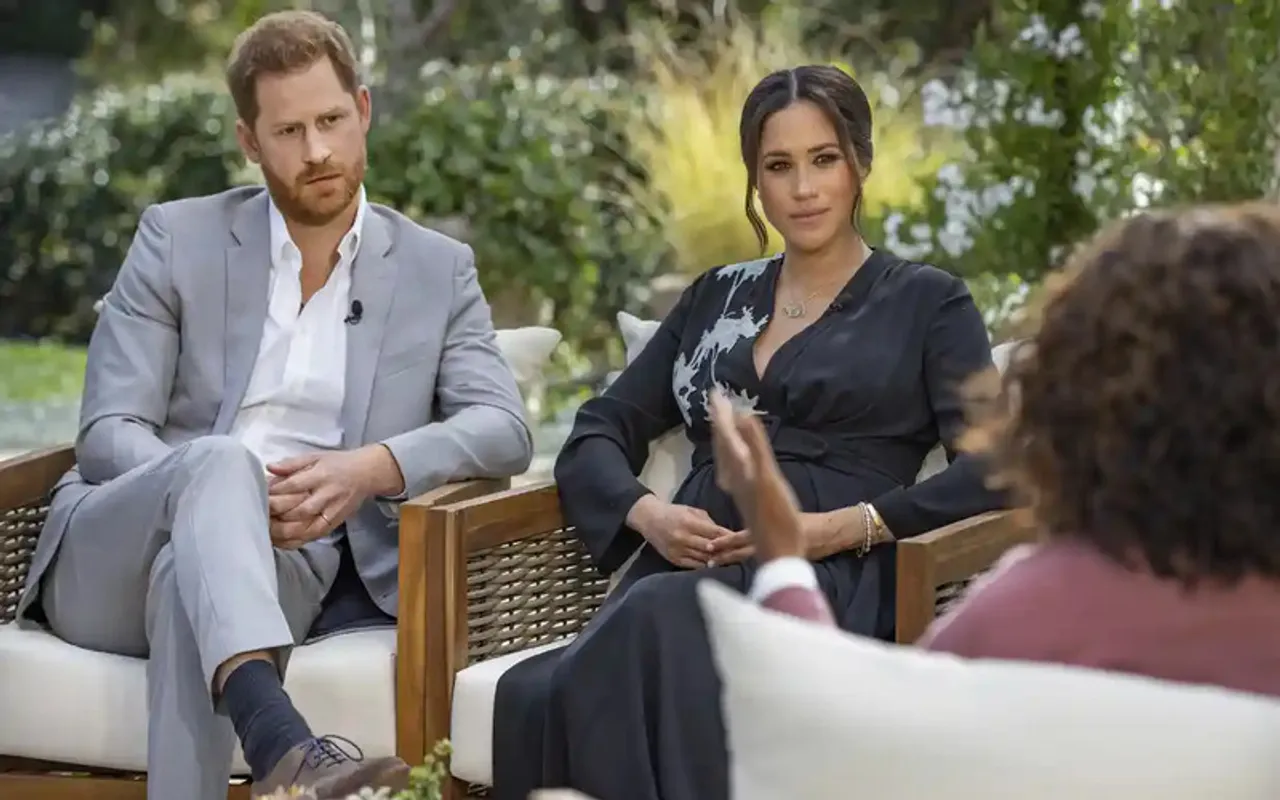 Tom Bower's most recent book, Revenge: Meghan, Harry and the fight between the Windsors reveals shocking new information regarding Markle's strained relationships with other members of the British Royal Family and more.
Meghan Markle has been in the news limelight since she wed Prince Harry for a variety of reasons. People all around the world are always curious about Markle's life and what she will do next, whether it be because of her fashion choices, her unwavering advocacy, or her family life.
Meghan and Kate's Relation
According to the novel, "Meghan did not feel the same towards Kate. Within a short time, she complained that Kate had not adequately welcomed her." Meghan Markle and Kate Middleton were "unlikely soulmates" because of their contrasting experiences and backgrounds.
"The tension troubled Kate when she arrived with Charlotte, her three year- old daughter, at a fitting for the bridesmaids' dresses," according to Bowers.
According to the book, the two disagreed about whether or not the bridesmaids should wear tights to the wedding. Kate thought they ought to, considering the tradition. Meghan Markle was unconcerned with royal custom, as per the book. At that point, Kate was also displeased with complaints that Markle had been allegedly intimidating her employees. The book 's author also claimed that there was a disagreement over how long Charlotte's hem should be. Kate believed it looked too short and didn't fit Charlotte properly at all.
The situation allegedly worsened when Markle's helper Melissa Toubati and the dress-fitters working for Givenchy's Clare Waight Keller saw Markle 'flatly deny' Kate Middleton's remark.
The writer also takes account of Kirstie Allsopp, a friend of Camila regarding conversations that Kate had with Meghan in front of various staff who came for the wedding. According to the book, "after leaving that unhappy scene, Kate decided to make amends. She crossed the Kensington Palace corridor and presented Meghan with a bunch of flowers. Kate also told Meghan not to speak rudely to her staff. 'That's unacceptable.' In Kate's version, Meghan slammed the door in her face and threw the flowers in a dustbin."
In an interview with Oprah Winfrey, Meghan would explain that she shed tears and the flowers were her apology, not Kate's. Meghan said, "I think that's where everything changed."
Meghan and the Queen
"To please Harry, the Queen agreed to ditch centuries of tradition. Meghan would be fast-tracked into the Royal Family before the wedding." 
Bower describes Meghan's first meeting with the Queen in great detail in the book. According to the writer, "Two weeks after the Invictus Games ended on 12th October, Harry introduced Meghan to the Queen in Buckingham Palace. Over tea and sandwiches, the monarch formally approved her grandson's engagement." 
He further claims that the 91-year-old had no choice and that she had already met Meghan Markle in Windsor Park. During an unexpected encounter, Meghan Markle would claim to have done a botched curtsey without rehearsing. During the formal meeting at the Palace, Harry would describe how the Queen's corgis, who had previously barked at him for the previous 33 years, now lay at Meghan's feet and wagged their tails. Meghan called the scene "very sweet."
Bower writes, "Harry's request for his own office or court to build the Sussex brand of philanthropy and humanitarianism, separate from Buckingham Palace but financed by the Queen and the taxpayer, was rejected."
The author writes in detail about Prince Harry and Meghan Markle's marriage, citing several instances where Harry sought to appease Meghan's demands that ran counter to the norms of the Royal family's protocols.
Furthermore, the book also describes how Harry's demands were met despite the line being drawn. "On the Queen's orders, he was told that he would be allocated a small office inside Buckingham Palace – and under the Queen's supervision. While William had his organisation, Harry was sidelined. The decision was supported by Charles," read the book. 
Oprah with Meghan and Harry
'If you're assuming that someone thought Archie would be too brown, it feels like a pretty safe one," said Meghan Markle.
In a highly publicised and contentious ">interview in 2021, Harry and Meghan discussed a variety of subjects with Oprah Winfrey, including their marriage and family, their interactions with the media and the Royal family, and their internal and external struggles. 
The revelations concerning unnamed Royal family members' discussions regarding the skin colour of Archie, the couple's then-unborn first child, caught everyone off guard. According to Meghan Markle, "The idea of our son not being safe and also the idea of the first member of colour in this family not being titled in the same way that other grandchildren would be." 
Meghan knew that her argument was incorrect, according to the Bower's book. "Under a protocol signed by George V on 30th November 1917, Archie could become prince only after his grandfather, Charles, was crowned king. Moreover, on Archie's birth, Meghan's spokesman announced that his parents did not want their son to have a title," writes Bower. 
---
Suggested Reading: Meghan Markle's Biography Titled 'Revenge' Will Be Out Soon, Know All About It
---
The book titled Revenge: Meghan, Harry and the war between Windsors, which was published on July 21, includes information on Markle's life before and after she joined the royal family in 2018.
As reported by Insider, Several people cited in the book have accused the author of making inaccurate claims., including journalist Sam Kashner, who refuted Bower's assertion that Kashner felt intimidated by Markle during their Vanity Fair cover story in 2017.