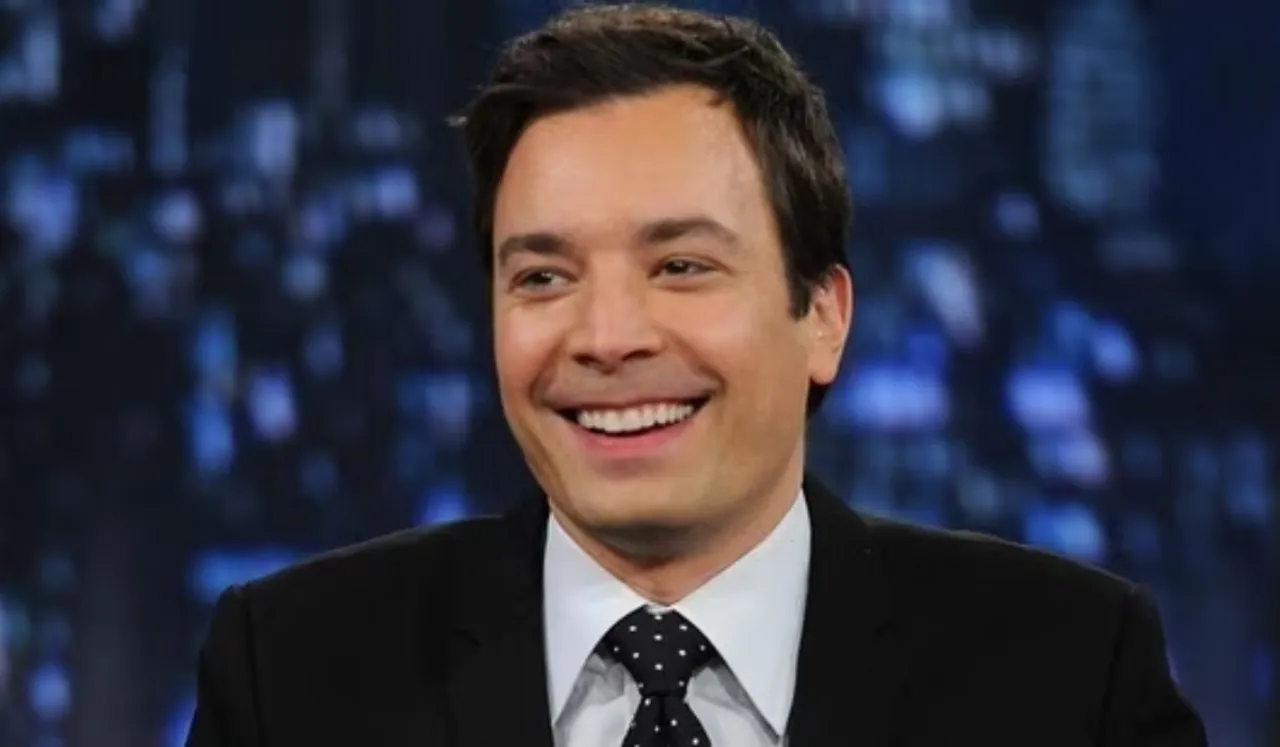 Jimmy Fallon, the host of The Tonight Show, is said to have issued an apology to his show's staff following a recent expose that alleged the programme suffered from his inconsistent behaviour, a negative work atmosphere, and a significant turnover rate. Variety reported that Fallon offered his apology during a "brief" virtual meeting on Zoom with his crew, shortly after the Rolling Stone expose was published.
According to Variety, some former employees claimed that their mental health deteriorated during their tenure on the show, alleging that Jimmy Fallon could become confrontational when facing pressure.
Jimmy Fallon Offers Apology 
The report claims that during a virtual meeting with his employees, Jimmy Fallon expressed his regrets, stating that he felt embarrassed and deeply sorry for any embarrassment caused to his staff, their families, and friends. He emphasised his desire for The Tonight Show to be an enjoyable and inclusive programme for everyone, filled with humour and featuring the best talents.
As reported by Deadline, he also clarified that he never intended to foster such an environment on the show, acknowledging the high level of expertise and professionalism his team brings to their work.
As per Variety's report, a former staff member told Rolling Stone that there was a lack of assertiveness with Fallon and that everyone walked on eggshells, especially showrunners. This ex-employee also mentioned the quick turnover of showrunners, indicating that they didn't last long in their roles due to the challenging work environment.
Reportedly, there was a designated "cry room" on the show's set, and one staff member alleged that Fallon appeared to be under the influence during a rehearsal. This individual claimed that Fallon couldn't recall that he had previously approved a particular joke.
It's worth noting that these incidents are believed to have occurred earlier in the show's history. Jimmy Fallon took over as the host in 2014. Currently, the show is on hiatus due to strikes by the WGA and SAG-AFTRA unions, which represent writers and actors.
In 2021, Ellen DeGeneres made the decision to conclude her daytime talk show, which had experienced declining ratings amid accusations of a hostile work environment. These allegations included reports of senior producers being involved in various forms of sexual misconduct with lower-level staff. DeGeneres had originally launched The Ellen DeGeneres Show back in 2003, and it swiftly rose to prominence as one of the highest-rated daytime television programmes, also serving as a favoured promotional platform for celebrities.
---
Suggested Reading:  The Super Models Trailer: What It Meant To Be A Supermodel In The 90s?