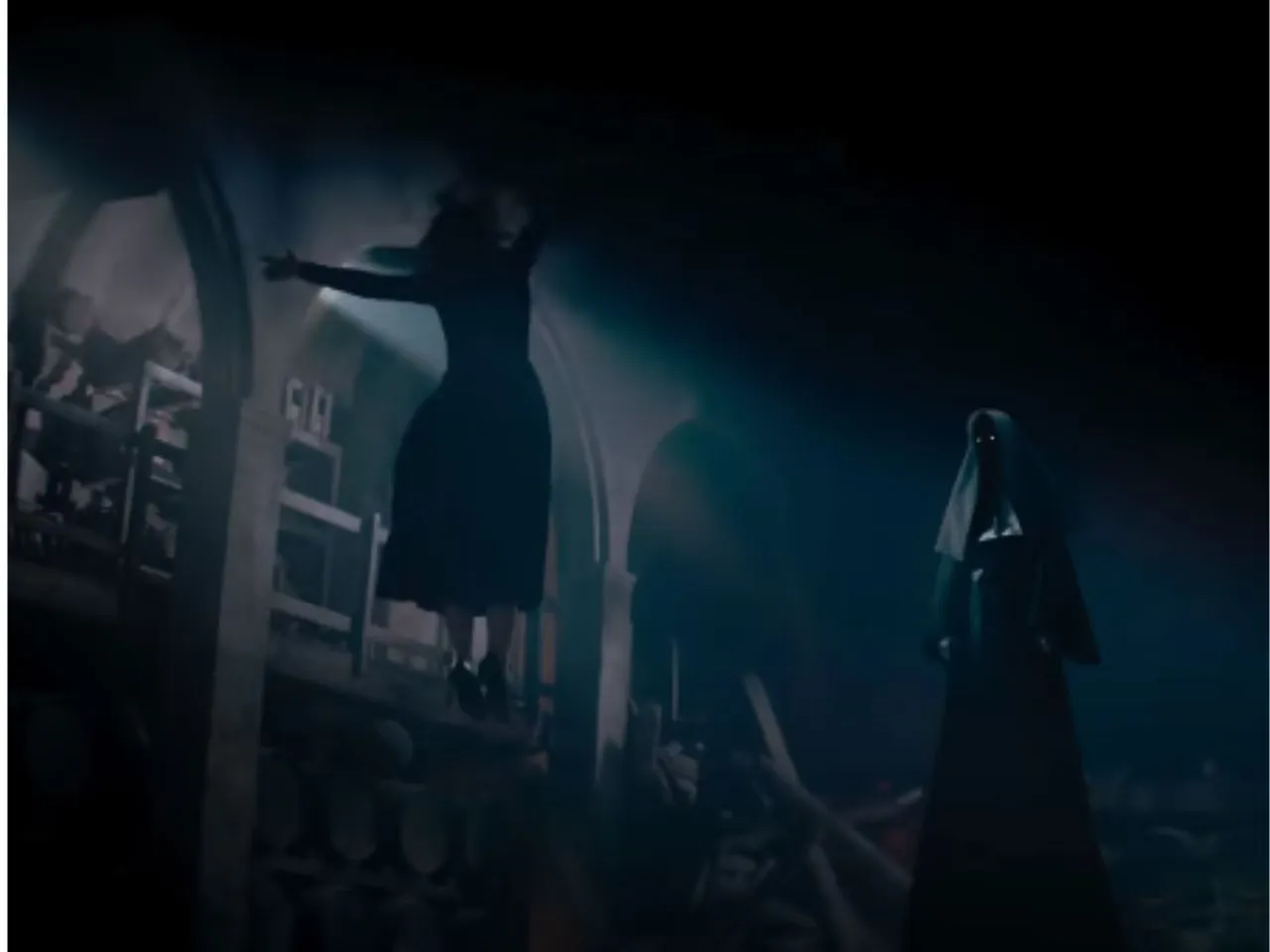 Horror is one of the most popular genres, and when it comes to horror, Conjuring Universe is one of the most popular movie series. The series will soon be releasing the much-awaited movie The Nun 2 in theatres, but before it releases, here are other films you can watch.
The trailer of The Nun 2 takes us back to the cursed nunnery as the young nuns discover an evil force inside the convent. The evil Valac, which we thought was defeated by the efforts of Sister Irene, actually lived on in Frenchie, who got possessed by it. The new movie shows Frenchie starting a new life in a convent which begins Valac's search for a new vessel. The movie will focus on how Sister Irene will deal with this old enemy of hers, which is back for bad. The movie releases on September 8, which honestly is too far. While you wait eagerly for the movie, here are other good horror movies that you will love.
---
Suggested Reading: Farhana To Good Night: 4 Latest Tamil Movies To Watch
---
Horror Films 2023
Huesera: The Bone Woman
This Spanish horror movie stars Natalia Solian, Alfonso Dosal, Mayra Batalla, Mercedes Hernandez and Aida Lopez in pivotal roles. The movie is based on a pregnant woman Valeria who is excited about welcoming her first child, but soon she starts getting troubled by evil forces, which not only affects her familial relations but also drags her to the dark world.
They Wait In The Dark
Dubbed a gruesome ghost story, this 2022 movie stars Sarah McGuire, Laurie Winkel, John Thomson, Paige Maria and Meagan Flynn in important roles. The story of the film features four mothers who, though in different situations and forms, face abuse and revenge. The movie is about a mother-son duo who is on the run to escape her abusive ex-girlfriend and her terrible past.
The Offering
This 2023  film stars Emily Wiseman, Nick Blood, Paul Kaye, Allan Corduner and Sofia Weldon in pivotal roles. The movie is about Arthur and his pregnant wife, Claire, who move in with his father, who runs a Jewish funeral house, to rekindle their relationship and deal with their financial problems. However, the couple is haunted by a sinister ancient demon who is after their unborn child.
Hellbender
This supernatural horror film stars Zelda Adams, Toby Poser, Lulu Adams, John Adams, Rinzin Thonden and Khenzom in important roles. The movie is about a mother-daughter duo who live a simple life in the woods making metal music together. Their relationship gets strained when the daughter learns about her family's ties with witchcraft and her desire to explore magic.
Insidious: The Red Door
Insidious is back with its fifth instalment, and The Red Door is a direct sequel to the 2013 movie Insidious: Chapter 2. The movie follows Josh Lambert and his son Dalton who have grown apart after Josh divorced Renai. He tries to heal their relationship by dropping Dalton off at college, but it turns out to be a total nightmare when demons from the past come back to haunt their present.