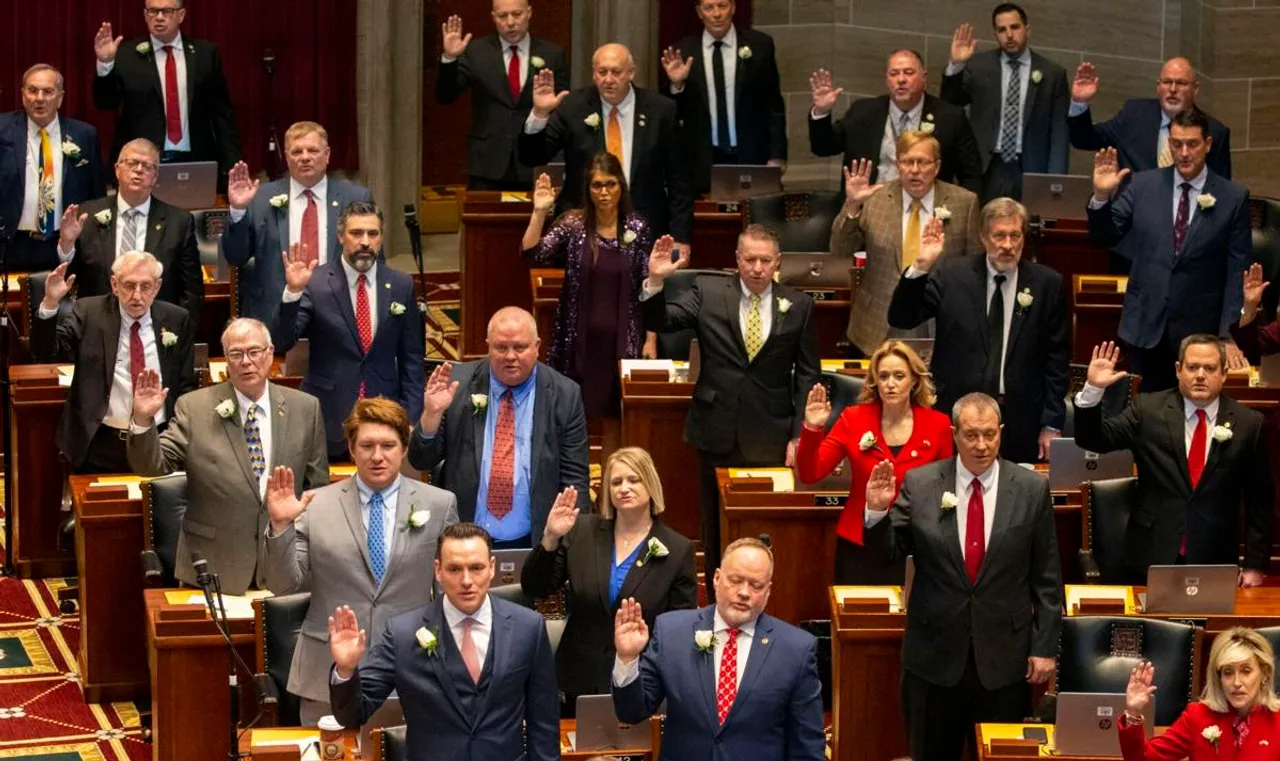 Missouri House of Representatives on Wednesday, January 11, proposed a new bill, that has imposed a strict dress code for the women in the state's house. The bill calls for women to cover their arms completely when present in the State House. Reportedly, the bill had no rules for the men's dress code.
Earlier the dress code for women was "dresses, skirts or slacks worn with a blazer or sweater and appropriate shoes or boots," but now it has been changed to what they call the proper attire for women, "mandatory jackets to be worn with dresses, skirts, or slacks, and dress shoes or boots."
Missouri House: Dress Code For Women Representatives
On Wednesday, all the lawmakers met to discuss the changes in the house rules which are customary to happen at the beginning of the new General Assembly after every two years. During the discussion, the representatives went from discussing public hearings and all the business related to the committee to a heated argument regarding the dress code in the workplace.
The amendment was proposed by Republican Representative Ann Kelley and had to face massive opposition from Democrats. Kelley proposed that women must wear both blazers and knit blazers as "it is essential to always maintain a formal and professional atmosphere."
The amendment quickly faced backlash from most of the House Democrats as it sounded sexist, purely impractical and even hypocritical. Missouri state Representative Raychel Proudie called the rule "ridiculous". She added, "We are fighting again on a woman's right to choose something and this time is how she covers herself,".
State Representative Ashley Aune also opposed this and said on the state house floor, "Do you know what it feels like to have a bunch of men in this room looking at your top trying to decide whether it's appropriate or not?"
Other democrats came forward and shared their response on Twitter regarding the amendment in the bill, Democratic Rep. Peter Merideth took to Twitter and wrote, "Yep, the caucus that lost their minds over the suggestion that they should wear masks during a pandemic to respect the safety of others is now spending its time focusing on the fine details of what women have to wear (specifically how to cover their arms) to show respect here,".
---
---
While the dress code is discussed every two years, the dress code for men wasn't even discussed for the session 2023.
Eventually, the Missouri House passed a modified version of the bill that will allow women to wear blazers, cardigans or jackets, but it will still require them to cover their arms completely.