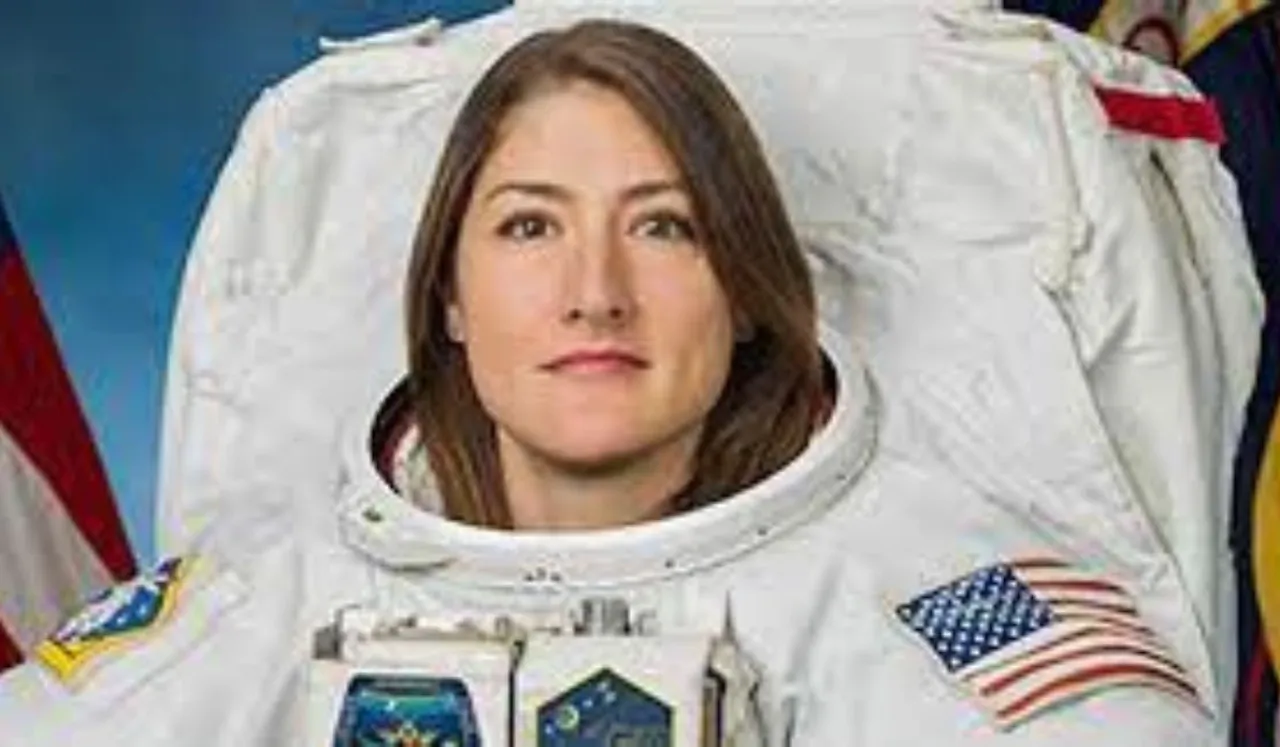 NASA astronaut Christina Koch, 44, has been selected as the mission specialist for the Artemis II, the second leg of the Artemis Program which will be the first crewed flight test.
Koch will be flying to the Moon with three other astronauts: Victor J. Glover and Gregory Reid Wiseman, who are both NASA astronauts, and Jeremy Roger Hansen, who is a Canadian Space Agency astronaut, during a 10-day journey around the moon. This selection makes Koch the first woman who is scheduled to fly to the Moon.
As part of Artemis II, four astronauts will travel around the Moon to put the life-support systems of the Orion spacecraft to the test and subject them to stress. This is to demonstrate the techniques and capabilities required for humans to live and work in deep space.
Who is Christina Koch?
Christina Hammock Koch is an astronaut for NASA and a skilled engineer from the United States of America. She has earned a Bachelor of Science in both Electrical Engineering and Physics and also holds a Master of Science in Electrical Engineering that was obtained from North Carolina State University. While working at the Goddard Space Flight Center, she pursued further studies. She worked as the Station Chief for American Samoa for the National Oceanic and Atmospheric Administration just before becoming an astronaut.
Koch hails from Michigan and spent her formative years in Jacksonville, North Carolina. Currently, she lives in Livingston, Montana, and is married to Robert Koch. Backpacking, rock climbing, kayaking, surfing, jogging, yoga, community service, photography, and travelling are among her favourite activities.
She travelled to the International Space Station on March 14, 2019, as a Flight Engineer for Expeditions 59, 60, and 61. On October 18th, 2019, alongside Jessica Meir, she went down in history as the first female astronaut to partake in an all-female spacewalk to replace a malfunctioning power control unit situated outside the International Space Station. Moreover, on December 28, 2019, Koch shattered the record for the longest continuous period spent in space by a woman. Finally, she returned from her space expedition on February 6, 2020.
Koch was recognised as one of the individuals who made a significant impact, and in the year 2020, she was listed in Time magazine's list of the 100 Most Influential People.
In April of 2023, Christina Koch made the news as she is among the four astronaut crew who became the first humans to visit the moon in over 50 years. Christina Koch is set to make history by becoming the first woman to orbit the moon. As the mission specialist on the spacecraft Orion, she will embark on a trip around the moon.
Up to this point, it has been only male astronauts who have travelled to the lunar orbit and the moon's surface. However, the upcoming expedition marks a significant milestone as the first female astronaut will embark upon a journey into the lunar environment.
---
Suggested reading: Rayyanah Barnawi Becomes Saudi Arabia's First Female Astronaut In Space