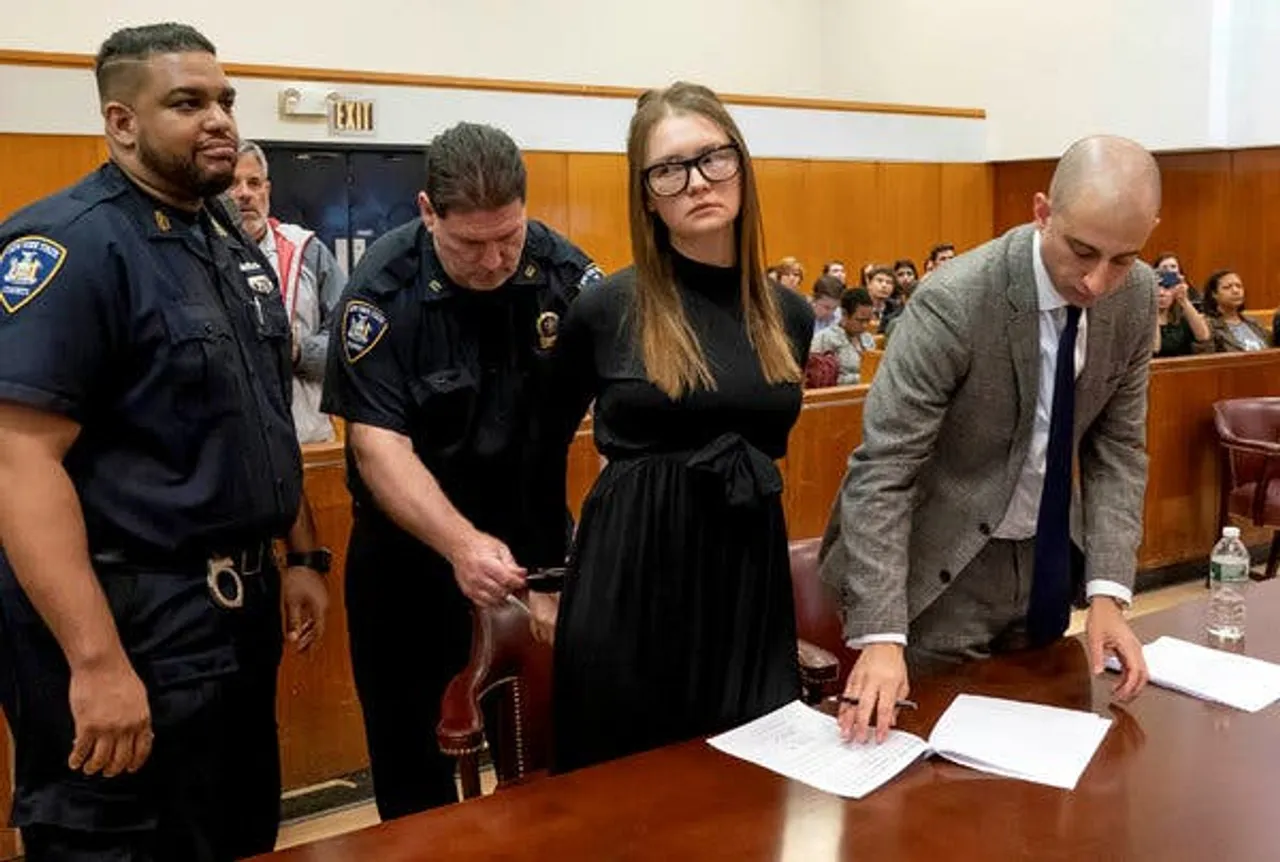 In recent news, Anna Delvey has made her return to New York's fashion scene through a rather unconventional approach. By hosting a show on her rooftop, she's avoided getting pegged by the authorities for breaking the rules of her house arrest and has brought some much-needed eccentricity in what is usually a pretty straightforward New York Fashion Week. 
Anna Sorokin, better known as Anna Delvey, has been under house arrest for nearly a year due to her having defrauded banks, organizations, and individuals out of over $200,000, according to CNN. Her rise in New York's cultural scene and her eventual fall and arrest have been covered in multiple news articles, a book, and a Netflix miniseries "Inventing Anna".
Who is Anna Delvey?
Born Anna Sorokin, Delvey was originally from Russia, before she moved to New York. Under her alias Anna Delvey, she became an entirely different person, putting on the persona of a rich NYC heiress. She stayed at expensive hotels, ate out at lavish hotels, went to New York fashion shows, and travelled to exotic locations via private jet. The cause for her insane wealth? She defrauded several national and international banks, organizations, and even her friends to the tune of over 200,000 dollars. 
After a point, her extravagant lies about her imaginary 'trust fund' caught up with her, and she was arrested and charged with 6 counts of grand larceny in 2017- for which she was found guilty of three. She was released from prison in 2021 into house arrest, where she's fighting her impending deportation. 
 Jessica Pressler, a former friend of Anna's turned victim to her financial machinations, wrote an article for The New York Magazine- "How Anna Delvey Tricked New York's Party People". This article inspired many more of its kind, along with a book by Pressler, and the Netflix miniseries, "Inventing Anna."
New York Fashion Week 2023
At New York Fashion Week this year, Anna made her return to New York's high society in the fashion world in an unconventional way- by hosting a fashion show on her apartment building's rooftop. 
In collaboration with Kelly Cutrone, a publicist and owner of the PR agency People's Revolution, the fashion show showcased the work of designer Shao Yang and her new label Shao. The fashion show was hosted on her rooftop so that she wouldn't violate the terms of her house arrest by going outside, keeping her within the premises and involved with New York's fashion scene.
Given her history with New York's fashion scene and her taste for expensive things, her hosting the fashion show has raised eyebrows. In an interview with CNN, she discussed how much she loved Shao's new collection. "It's all about Shao," she stated. "People can think whatever they want, but we just like having fun and they can take it or leave it. Who cares?"
---
Suggested Readings: The Art Of The Con: Inventing Anna, The Tinder Swindler And Gender