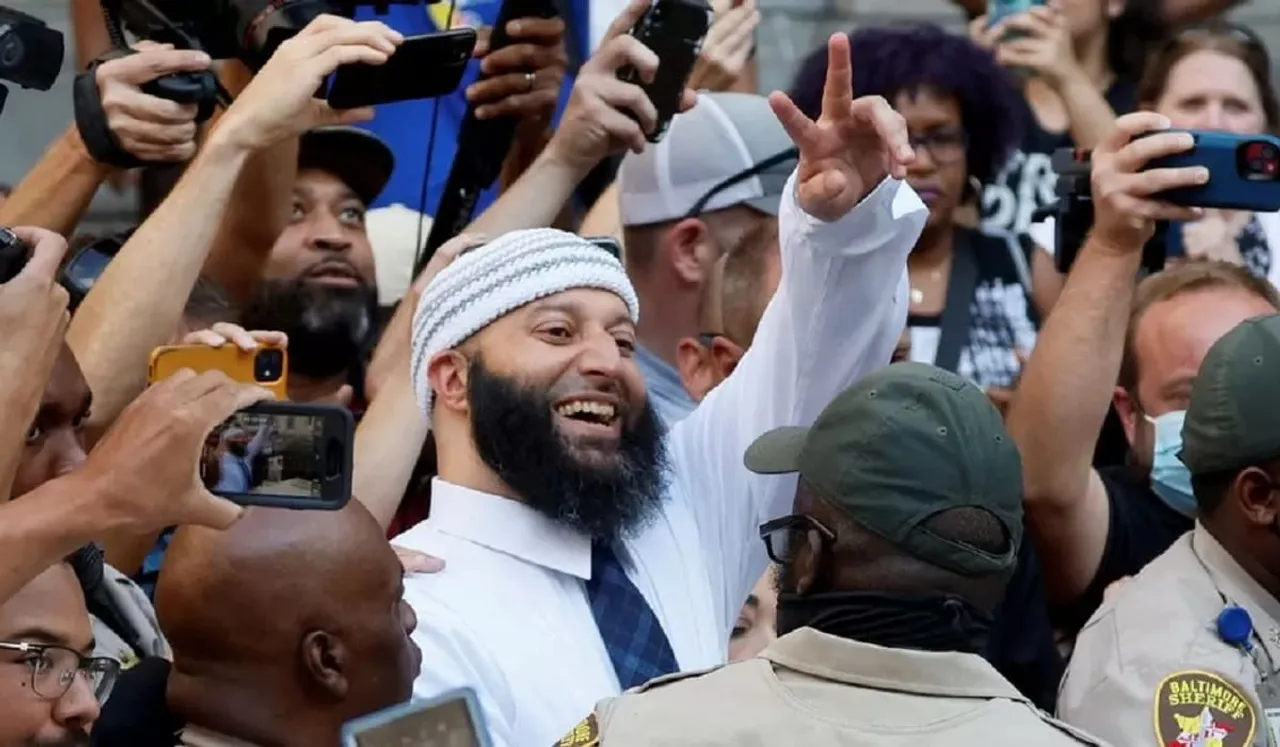 More than two decades on from his arrest for the murder of his former girlfriend, Adnan Syed walked free from prison on Monday morning. ​US judge Melissa Phinn threw out the 41-year-old's conviction and granted him a new trial, ordering his release after he spent the last 23 years behind bars.
At the behest of prosecutors who had uncovered new evidence,  Syed's conviction for the 1999 murder of high school student Hae Min Lee was overturned — a case that was chronicled in the hit podcast Serial, a true-crime series that transfixed listeners and revolutionised the genre. There were gasps and applause in the crowded courtroom as the judge announced her decision, writes The Associated Press.
Adnan Syed Conviction Overturned
Prosecutors last week asked the court to throw out Syed's conviction, after a year-long case review had turned up two "alternative suspects".
Phinn ruled that the state violated its legal obligation to share evidence that could have bolstered Syed's defense. She ordered Syed to be placed on home detention with GPS location monitoring. The judge also said the state must decide whether to seek a new trial date or dismiss the case within 30 days.
Minutes later after the ruling ended, Syed emerged from the courthouse to join his family and flashed a smile as he was chaperoned to a waiting SUV through a sea of cameras and a cheering crowd of supporters.
For nearly 25 years Syed, who has maintained his innocence, got a massive boost from an unlikely source - a podcast. He was serving a life sentence after being convicted of strangling 18-year-old Lee, whose body was found buried in a Baltimore park.
His case captured the attention of millions in 2014 when the debut season of Serial focused on Lee's killing and raised doubts about some of the evidence prosecutors had used, inspiring heated debates across on Syed's innocence or guilt.
The 12-part true-crime series was created by Sarah Koenig, a radio producer and former Baltimore Sun reporter who spent more than a year researching the case and reporting her findings in hour-long segments. The podcast won a Peabody Award and did much to popularise the true-crime format.
Did podcast help in Syed's case?
Syed was granted a new trial in 2015 based on new evidence uncovered while making Serial. But a judge also denied his request for bail. He remained imprisoned for years as his legal team argued for a new trial and tried to appeal his conviction all the way to the Supreme Court.
In 2019, HBO premiered a four-part documentary series called The Case Against Adnan Syed.
The series argued that Syed, who is Muslim, was convicted, in part, because of racial bias. It ultimately revealed that forensic analyses had found no trace of his DNA on Lee's body at the time of the murder.
Before the ruling on Monday, the victim's brother told the court through tears that he was "not against the investigation", but had been blind-sided by prosecutors.
"Everyday when I think it's over... or it's ended, it always comes back. It's killing me," said Young Lee. "This is not a podcast for me. This is real life - a never-ending nightmare for 20-plus years."
Both Syed and Lee were high school honor students and children from immigrant families — he Pakistani, she South Korean — who had reportedly concealed their relationship from their conservative parents.
Prosecutors said during the trial that Syed was a scorned lover who felt humiliated after Lee broke up with him.
---
Suggested Reading: Marilyn Loden, Feminist Champion Who Coined The Phrase Glass Ceiling, Passes Away
---