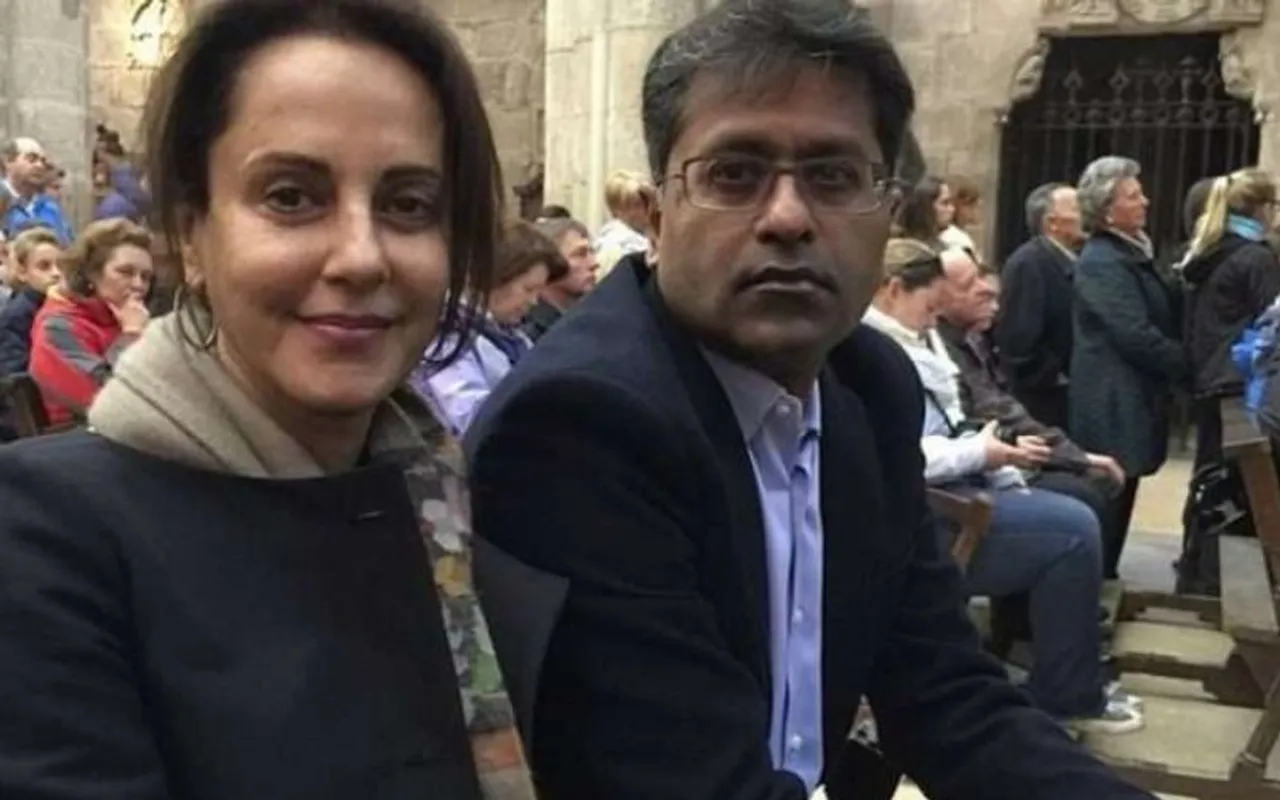 Minal Modi, Lalit Modi's ex-wife accompanied him to London when he was accused of financial irregularities followed by a suspension from his self-founded Indian Premier League and position of Vice-President of BCCI.
After investigation of his assets and property by ED, Modi took shelter abroad as a fugitive and his accounts are still being probe by the authorities.
Minal Modi, Lalit Modi's Ex-Wife
Minal was born on September 6, 1954 in a Sindhi-Indian family in Nigeria, Africa. Born to businessman Pesu Aswani and homemaker Indra Aswani, Minal had a younger sister named Priya who is an alumnus of London's Inchbald School Of Design. Her first marriage was with a Saudi Arabia based man Jack Sagrani, who had earlier worked in Nigeria and London. Jack was involved in a scam and was sentenced for seven months in jail while Minal was pregnant with her first child, Karima. She gave birth in London and later moved to Delhi.
In Delhi, she reportedly befriended Lalit Modi's mother Bina and had frequent encounters with Lalit Modi, who was 10 years younger to her. The two fell in love with each other and decided to get married in 1991 after a lot of family drama, societal judgment and disapproval for their age-gap, as per reports. The couple then moved to Mumbai soon after their marriage. After trying different businesses and failures, the couple moved to Rajasthan where Lalit Modi spread his roots in business.
Minal had two children with Lalit Modi, a daughter named Aliya in 1993 and a son named Ruchir in 1994. Minal was diagnosed with cancer and was able to live only a few years after she moved with Lalit to London. She died in 2018 at the age of 64 after battling cancer for a year.
Lalit Modi is now dating Miss Universe Sushmita Sen. In couple of tweets, Modi shared that he and Sen are now a couple. The news became talk of the town. After his first tweet, many assumed that the couple is married but Modi clarified that they are just dating.
---
Suggested Reading: Who Is Lalit Modi? Sushmita Sen Is Dating Former IPL Chief