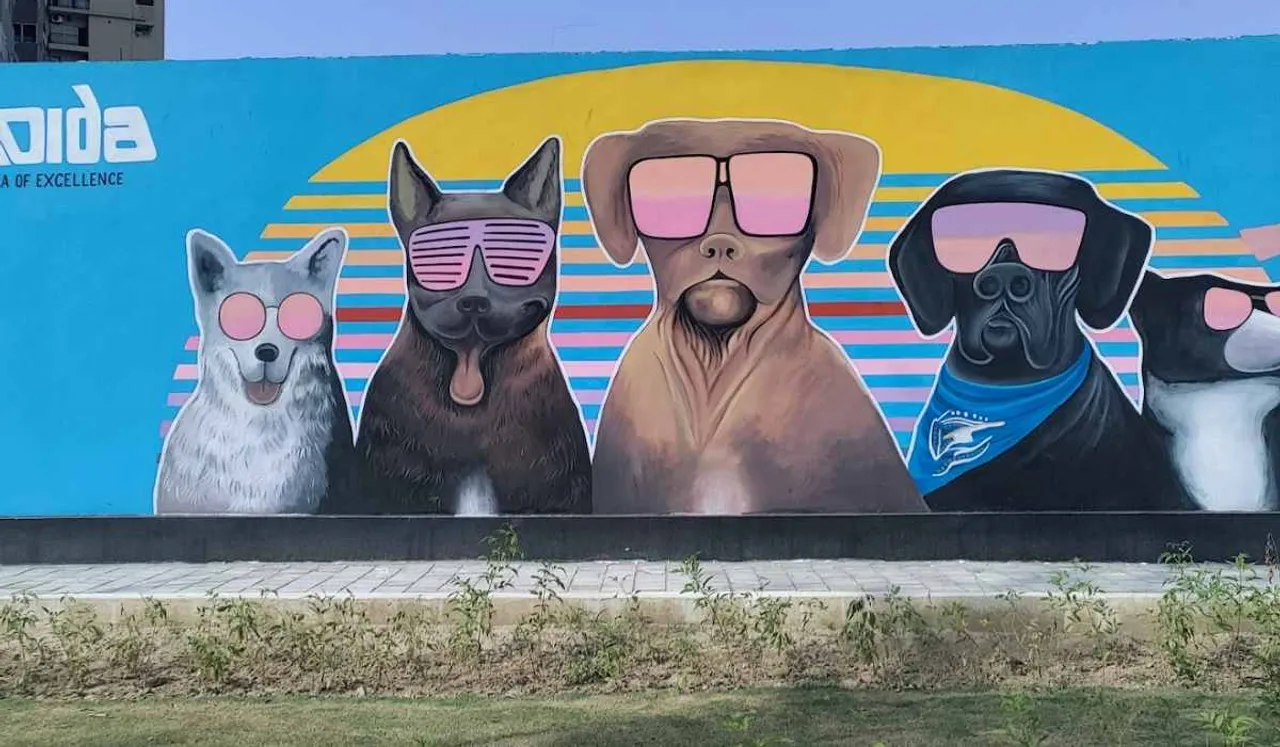 From selfie murals to swings and water bowls, Noida's recently opened first Dogs Park is the perfect retreat for your canines this International Dogs Day. This 2-acre wide park has several facilities from, pools to vet clinics, toilets, canteen, etc.
While the new park makes the pet parents elated and some of them to even shift to the locality, this is a safe haven for pets and strays. Here's everything we know about the park. 
International Dogs Day: Noida Dogs Park With Vet Clinic And Pools:
This International Dogs Day, we bring a piece of happy news for pet parents and paw friends with Noida's newly launched Dogs Park in Sector 137. Spread across the huge acre-wide lawn, this park has everything that would make your doggo happy from swings, pools, a garden, and selfie-worthy murals, to wide walking paths. 
And this International Dogs Day, pet parents should surely not miss the chance to take their babies and treat them with all-in-one Noida's park which has got every amenities one could ask for, from vet clinics to toilets, canteens and much more. While some amenities are yet to be operational, this park is still a fun and pet-friendly place for your dog to mingle with other friends and have a good time that they deserve. 
At the dog park, pet owners can get comprehensive services for their pets like trainers, vaccinations, and medical assistance. The authority officials also pointed out another purpose of the park, which is to build a community of pet lovers, where they can share experiences and organize events. 
As the park newly opened in June this year, many Noida residents believe this will curb the clashes between society members and pet parents. 
A pet parent who recently shifted from Mumbai to Noida due to a change in their job location shared in Hindustan Times how they were worried about their dogs acting and feeling due to the location change so they specifically chose sector 137 to make their dogs feel a little better. 
---
Suggested Reading: Cheems Balltze, The Viral 'Doge Memes' Dog Passes Away